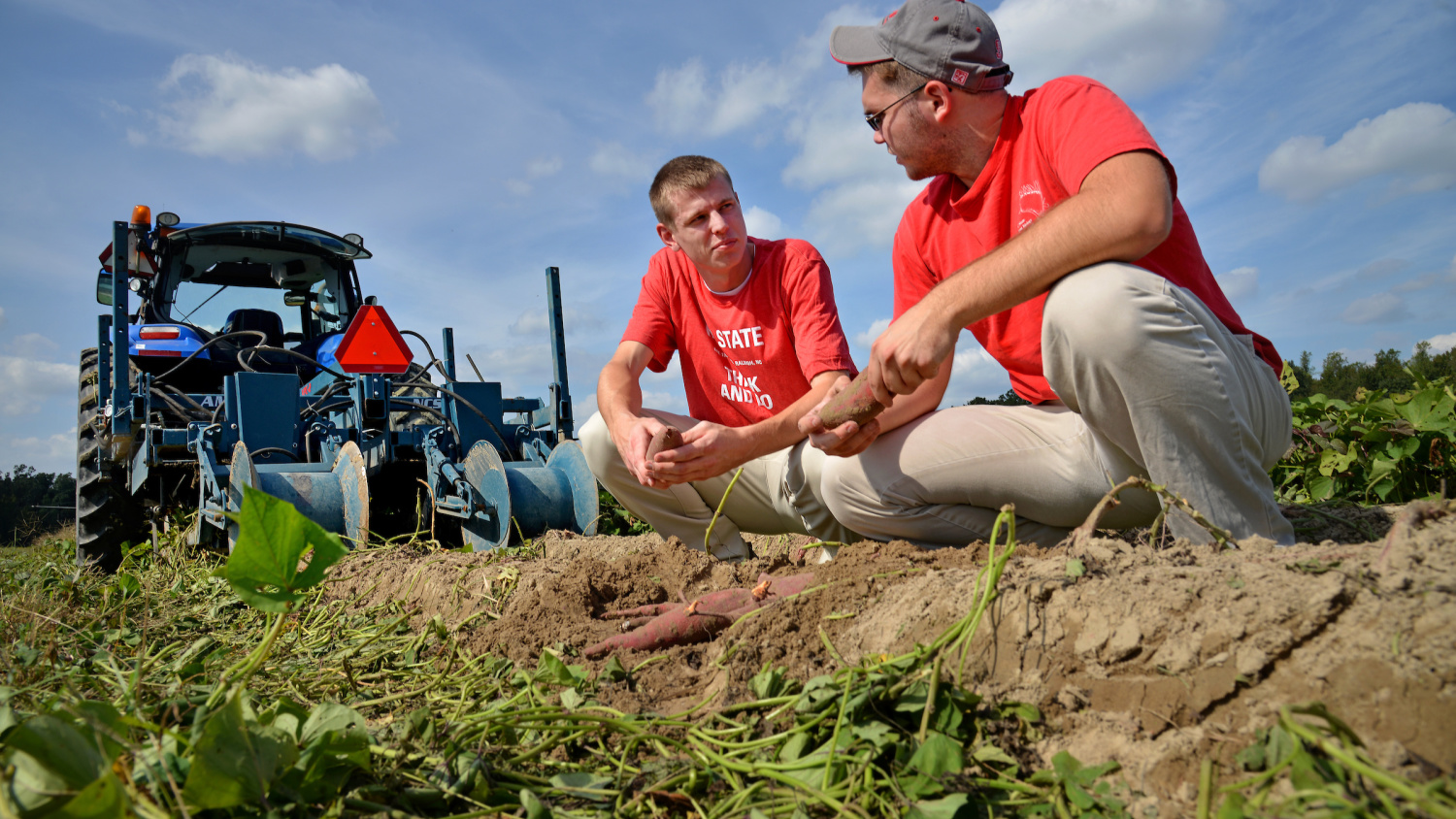 Results Matter
Agriculture and the life sciences built North Carolina. We keep them growing.
When stakeholders need solutions for emerging issues or to identify new opportunities, they come to NC State. And our agricultural research and extension deliver – roughly a $27-to-1 return on investment.
The North Carolina Plant Sciences Initiative will help us deliver even greater outcomes in the future.
No Small Potatoes
Outcome Metrics
Agriculture
Number of new plant varieties developed and disclosed for commercialization and breeding lines disclosed for breeding use by NC State and public and private breeders
The economic value of N.C. PSI-developed plant varieties and breeding lines
The number of county-level research demonstrations containing N.C. PSI-development varieties in rural communities
The number of novel technologies developed by N.C. PSI
Licensed patented technologies and any associated startups
Economic Development
Number of new regional plant sciences positions employed in North Carolina – both in private and public sectors
Growth in North Carolina employment and wage changes in the state's plant sciences sector in comparison to the U.S.
Track changes in yield values for key North Carolina crops
Increased number and dollar value of sponsored research programs (commodity organizations, industry, government agencies) that engage CALS faculty in N.C PSI-relevant research and development
N.C. PSI financial gifts and support
Workforce Preparedness and Education
Increases in the number and career readiness of undergraduate, graduate and Agricultural Institute students focusing in plant science fields
Number of plant sciences-related credentials or certifications earned through NC Cooperative Extension programs
Number of NC Cooperative Extension-based plant sciences programs across the state