Faculty and Staff
CALS Researcher Awarded NSF Grant to Study Activation Domains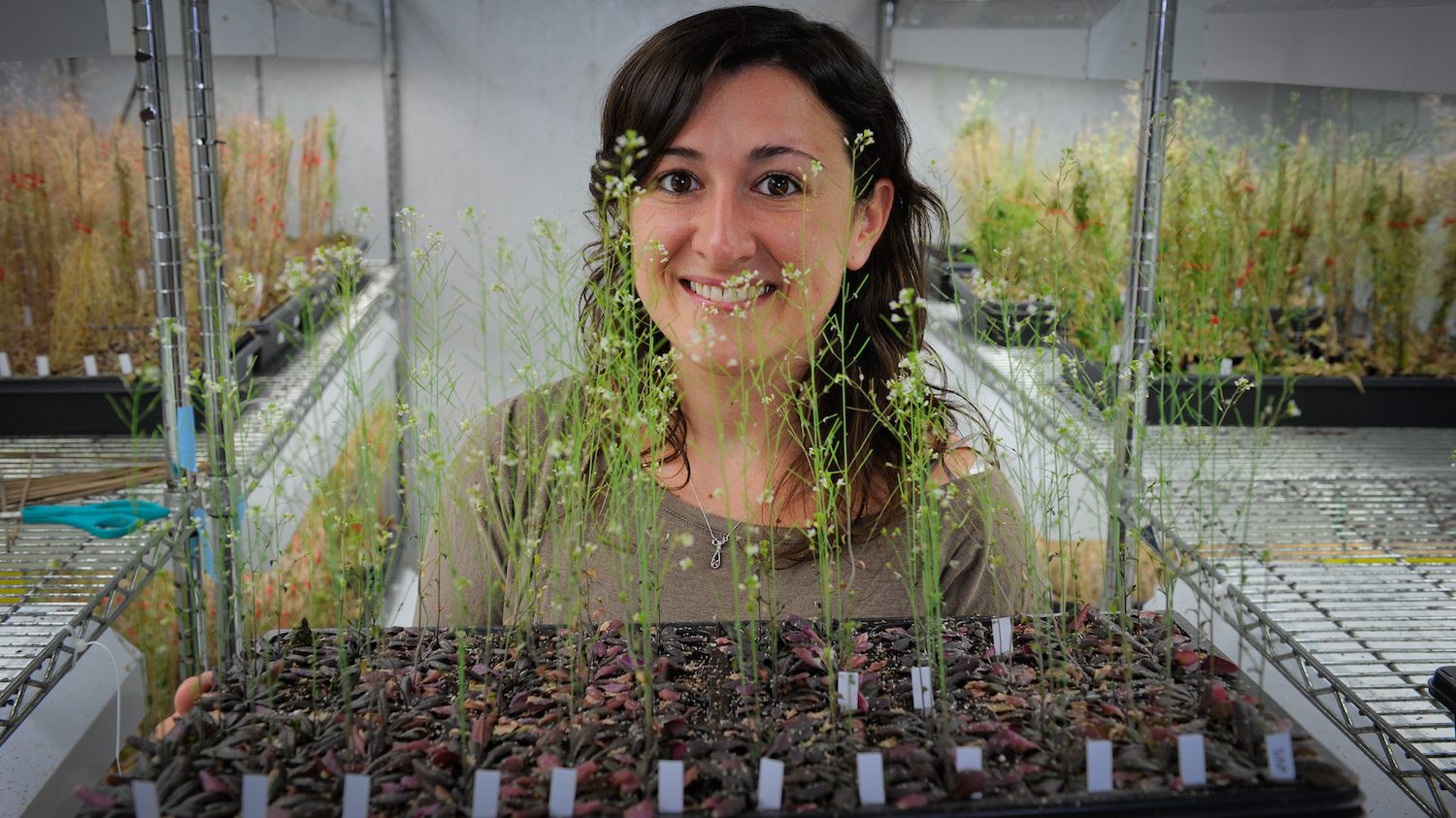 Activation domains and transcription factors may sound like terms from a science fiction movie, but they're actually the focus of a new research project that could ultimately help our crops more readily adapt to the effects of climate change.
This project, jointly conducted by NC State, Duke, and UC Berkeley, will be supported through a new $3.4 million grant from the National Science Foundation.
Ross Sozzani, associate professor at NC State's Plant and Microbial Biology Department and one of the principal investigators on the grant, says the project could lead to new methods for engineering genes in plants, allowing scientists to manipulate gene expression by way of special proteins called transcription factors.
"Transcription factors latch onto the regulatory regions of genes," said Sozzani. "Once they're bound to these regulatory domains, they can either activate or repress their targets by turning them on and off, respectively."
Sozzani says that activation domains are regions of a transcription factor which, in conjunction with a DNA binding domain, are responsible for activating a transcription event.
"Activation domains are notoriously difficult to identify, because they are encoded by a wide range of seemingly unrelated amino acid sequences, and are structurally disordered," Sozzani said. "Until we can reliably predict them, scientists cannot reliably know how transcription factors are so good at recruiting the right coactivator to the right place at the right time."
The transdisciplinary, collaborative research will focus on the model plant Arabidopsis and has three main goals.
The first goal will be to use high-throughput screening methods to identify all the activation domains on the transcription factors in Arabidopsis.
Computational modeling will also be used to develop a neural network based on artificial intelligence that can recognize the different types of activation domains and to predict where they are in other plants.
For the final outcome of the project, the researchers will build synthetic activation domains, which could be used to engineer gene regulation in plants, including crops.
"There's a lot to learn," said Sozzani. "There are 1,717 transcription factors on Arabidopsis plants, but only eight known activation domains."
Sozzani, who is also director of the plant improvement platform for the N.C. Plant Sciences Initiative, says this research can allow for advanced gene editing techniques that can fine-tune the activation and suppression of gene expressions in crops, allowing researchers to tackle some of the most important agricultural issues facing the world today, particularly climate change.
"This project should generate many useful tools for plant biologists and plant breeders to ensure our plants can adapt to drought in one region, for example, or excessively high temperatures or moisture in another," said Sozzani. "In short, this study will generate a new set of tools in our toolbox to adapt our crops more quickly to the changing climate patterns and other challenges in agriculture's future."
This post was originally published in College of Agriculture and Life Sciences News.