Women's Cattle Handling Founder Goes National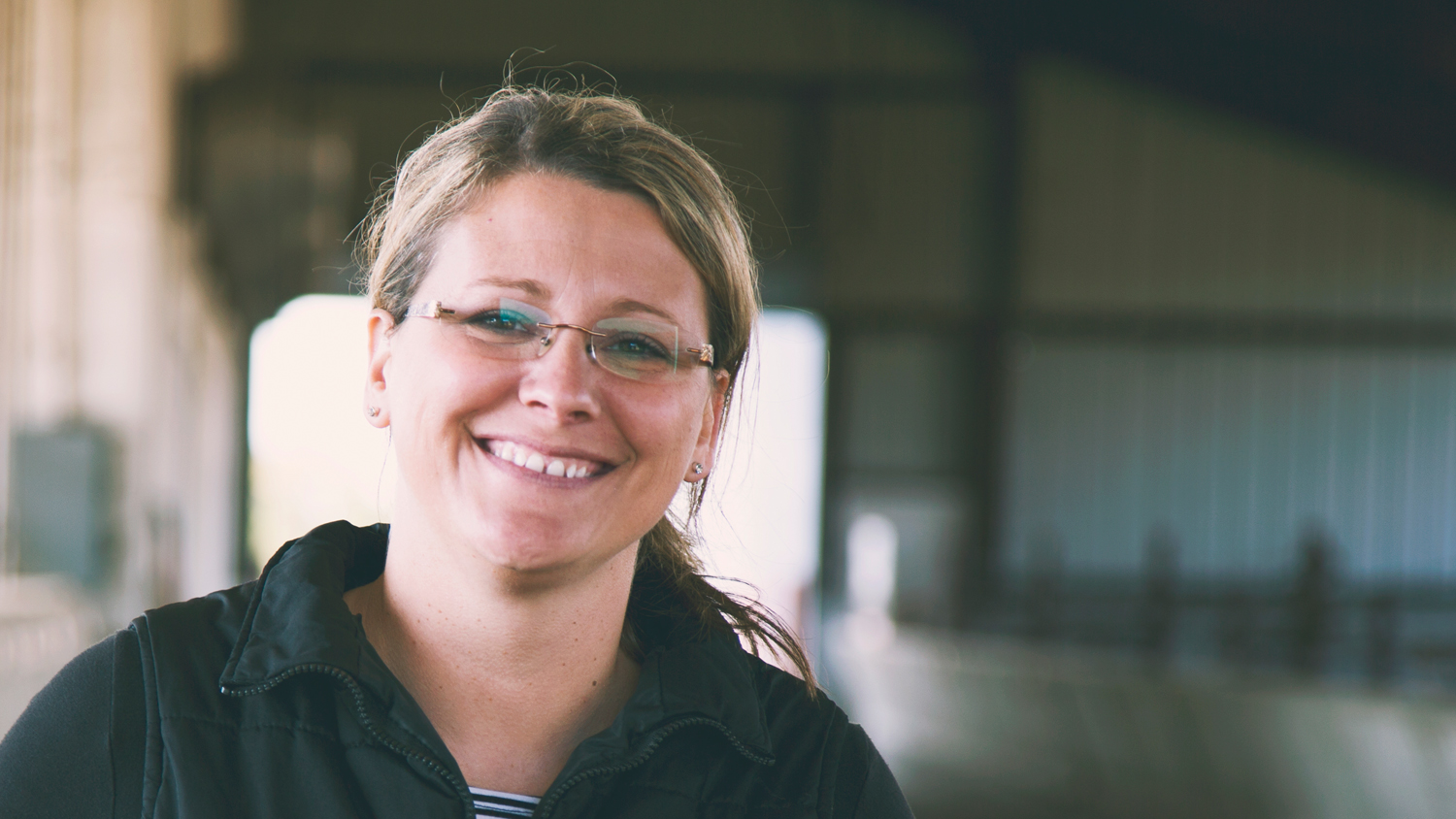 First a national television debut in December 2016, then a major NC State award, and now the funding to expand her work across the southeast – NC State Extension Research Specialist April Shaeffer is having a pretty good year.
"There are so many exciting things happening right now, it's mind-blowing," she said. "I never thought getting my feet wet doing this one workshop might lead to so much more."
Shaeffer's popular program, the North Carolina Leadership and Cattle Handling for Women Producers, is a three-day, hands-on training that covers everything from tractor safety to beef quality assurance. It was created in response to a challenge Shaeffer witnessed during regular cattle workshops: lack of participation by women.
At the annual Sisterhood Dinner at Talley Student Union on February 27, Shaeffer was lauded as "a leader and a problem-solver" as the staff winner of the Equity for Women Award.
"In leadership, we all seek to create a legacy – many spend their whole careers working towards that," said Sheri Schwab, Extension's associate director and director of county operations. "April's legacy is coming to life right in front of us."
The next day, Shaeffer got more news – a $49,998 grant from Southern Risk Management Education Center in collaboration with Clemson University, the University of Georgia, Auburn University and Mississippi State University to hold women's cattle handling workshops throughout the southeast.
"I did a little dance when I found out," Shaeffer said. "And then I started texting my team and their collaborators in other states."
Looking to the future
Since 2011, Shaeffer and her team of experts have held 11 workshops that drew more than 180 participants. When an episode of female agriculturalist-focused FarmHer aired on RFN-TV in December and again in March, women from across the country contacted Shaeffer to learn more.
"April's knack for recognizing a need in our Extension program for this particular audience, and putting together an exceptional team of instructors, has helped many women fulfill their goals of being involved in agriculture," Schwab said. "This program will now help hundreds of female producers across the nation achieve their goals."
Opportunities for other collaborations continue to bubble up, Shaeffer said. Her schedule keeps getting fuller.
"I'm just going to have to kick butt and make it all happen," Shaeffer said. "But I'm up for the challenge. It's fun."