We Grow NC to Highlight Impact of CALS and Extension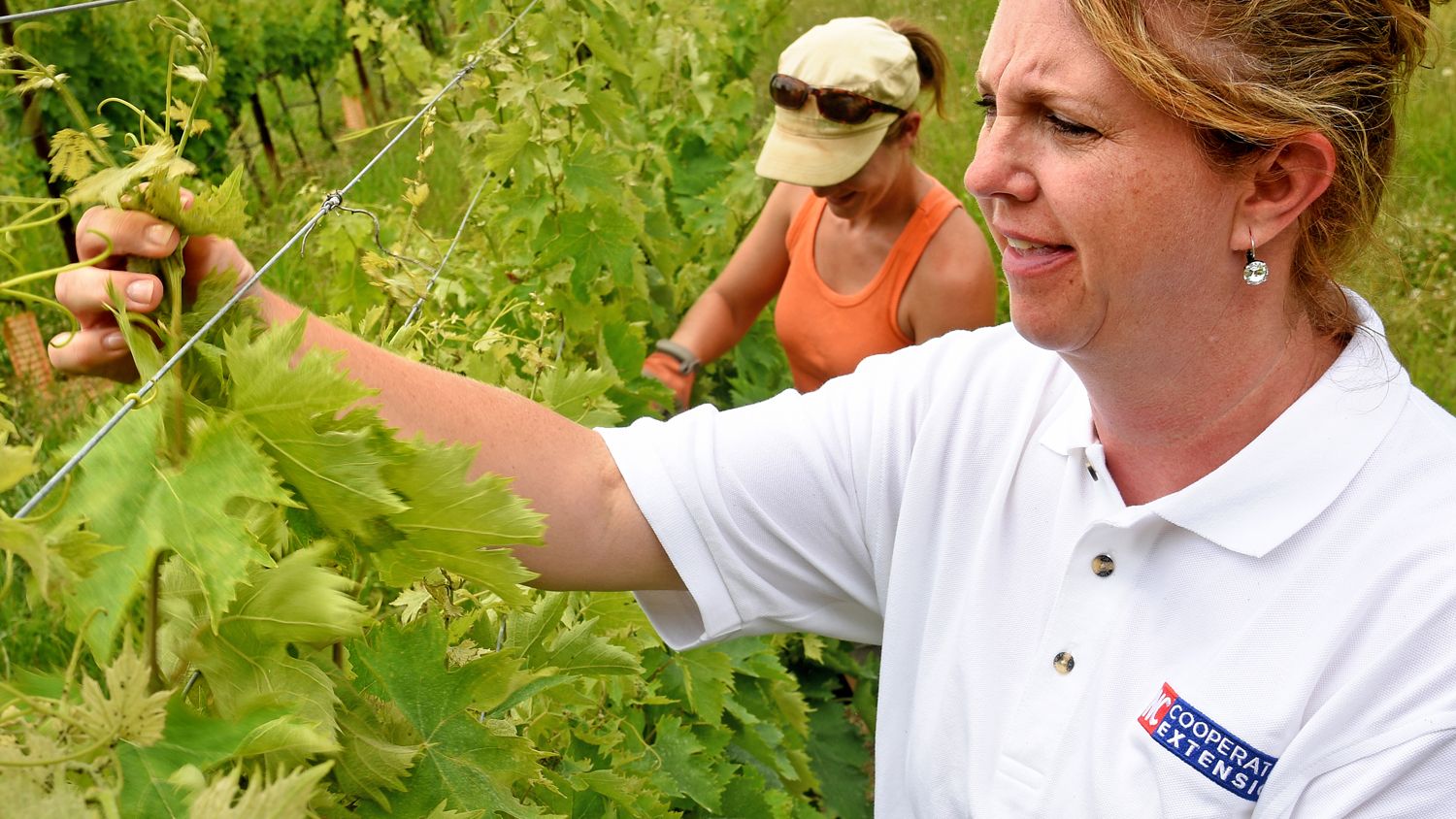 NC State's College of Agriculture and Life Sciences (CALS) launches We Grow NC, a new statewide educational campaign to connect state leaders and residents to the many ways CALS research, academics, and Extension is making a difference in communities across the state.
A series of television and radio public service announcements along with digital ads will emphasize how what Think and Do improves local economies, creates new opportunities and helps rural students find their path to NC State. We Grow NC messaging will also elevate NC State Extension's role in providing research-based solutions to local challenges.
"We want to call attention to the many ways that NC State and CALS is fulfilling our land-grant mission – delivering the best science to the people who, in turn, put it to work for a stronger state," said Richard H. Linton, CALS' Dean.
The We Grow NC campaign is built around five strategic themes: We Grow Opportunities; We Grow Solutions; We Grow Communities; We Grow Economies; We Grow Talent.
"NC State is here for North Carolina. We help farmers build more productive, more profitable businesses, and we are helping build new industry to sustain North Carolina's agricultural economy. We are helping connect North Carolinians to where their food comes from and teaching them about healthy choices. And most importantly, we are preparing youth to fill our state's need for a knowledgeable, prepared workforce," Linton said.
TV and radio spots will run from May until November, with digital ads placed sporadically throughout the year primarily targeting key events across the state.
Help Us Grow North Carolina
CALS partners with North Carolina business, industry and community leaders in all 100 counties to create economic and intellectual prosperity in every corner of the state. You can help.