Alumni and Friends
Thomas Jefferson Scholars Alumni Profile: Zachary Weiner
Lead of the Zoonoses and Select Agent Laboratory, Zachary Weiner's dual-degree through the Thomas Jefferson Scholars gives him a competitive edge working at the Centers for Disease Control in Atlanta, Georgia.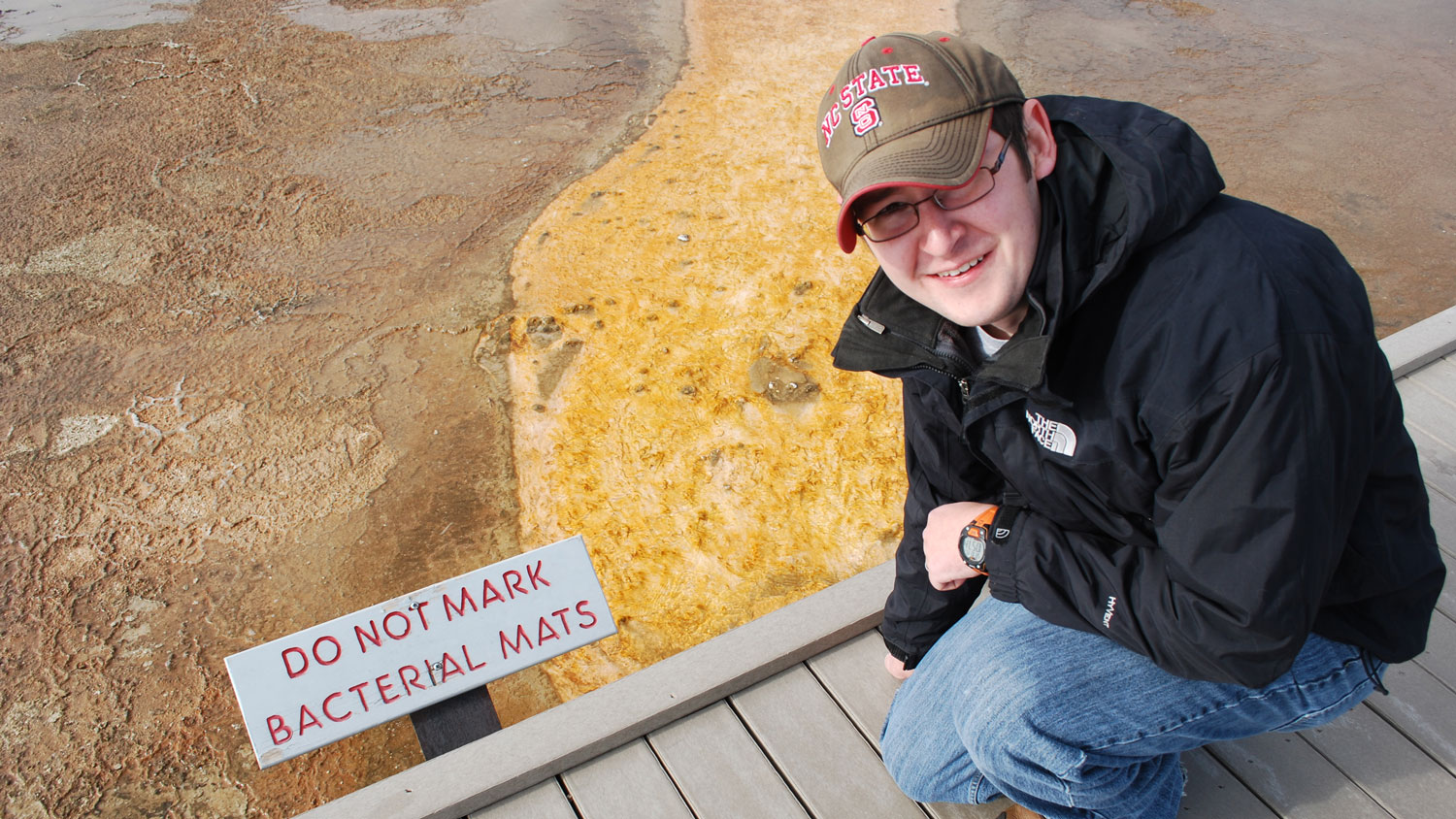 Former Jefferson Scholar Zachary Weiner resides in Atlanta, Georgia working for the Centers for Disease Control and Prevention. He acts as the lead of the Zoonoses and Select Agent Laboratory (ZSAL) within the Bacterial Special Pathogens Branch. ZSAL serves as the reference diagnostic lab for Bacillus anthracis, Leptospira spp., Brucella spp., and Burkholderia spp., and also conducts domestic and international surveillance and research activities. He lives with his wife, daughter, and two cats. In his spare time he enjoys brewing beer and woodworking.
What is a favorite memory that you have of being a Thomas Jefferson Scholar?
I really enjoyed the fall trips with other scholars.
How did your participation in the TJS program prepare you for life after college?
I found that my humanities degree (Science Technology and Society) was very helpful in navigating my scientific career, because it provided context to how science and technology have and continue to shape our society. It also provided tools to be able to communicate scientific principles and practices to non-scientists. The program also helped me to further develop my critical thinking skills to expand beyond the lab to consider how the research or capacity work we do with my team will fit into the community we are trying to benefit.
What is your advice to someone considering a dual-degree?
I would say that it is worth the extra work for a couple of reasons. First, I think that an education in the humanities is extremely important for scientists in order to provide context for what we do and how we do it. It makes you consider broader implications of the work you do and it provides tools to communicate that to non-scientists. The second is more selfish — I have found having a humanities degree on my CV has given me an edge in competitive job and fellowship applications because it is unique and an easy talking point which demonstrates that you are a hard worker.
What advice do you have for current TJ Scholars?
Keep up the good work, the extra work is worth it.