Student Spotlight: Shelby Lanier Pioneers International Relationships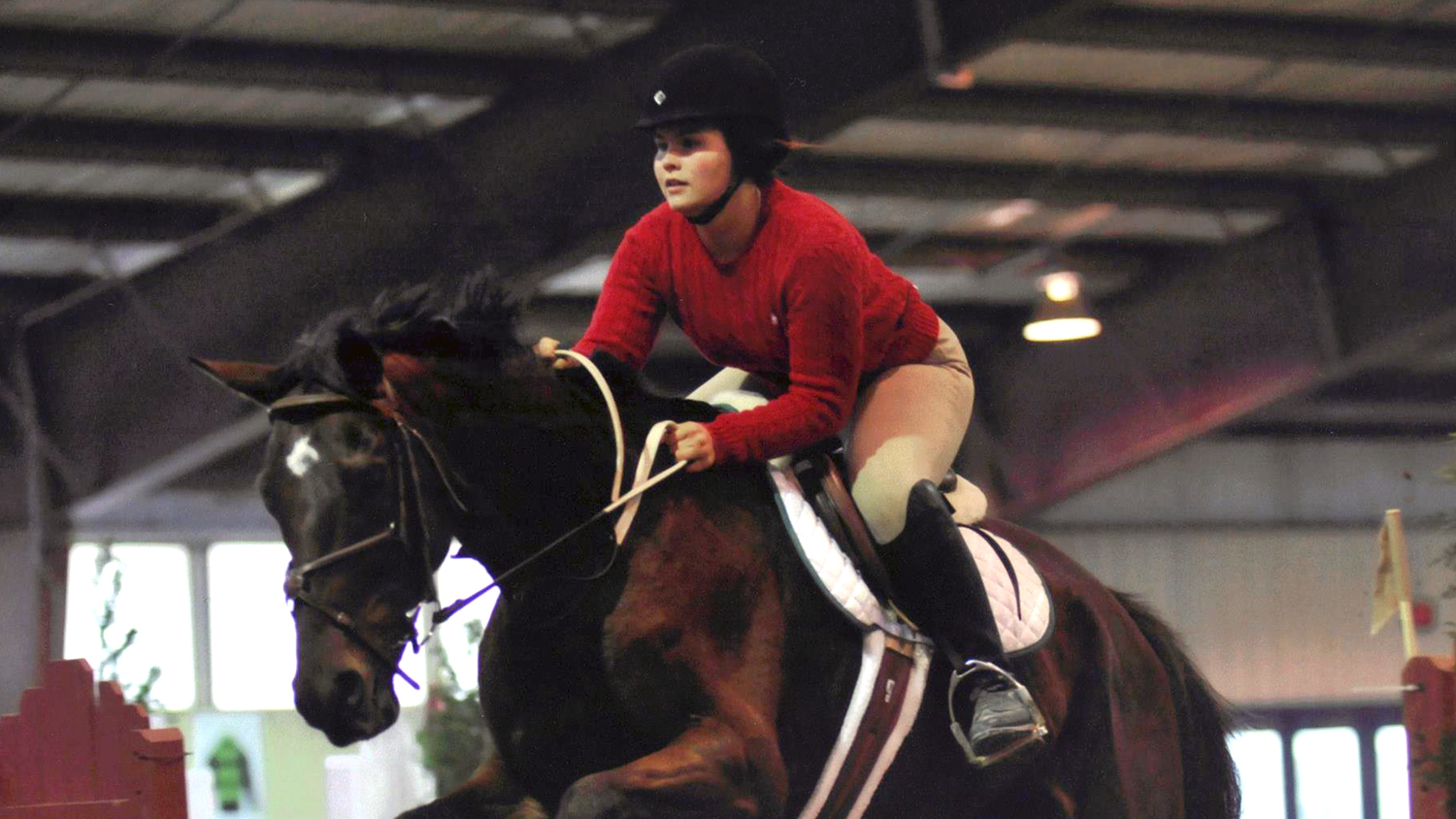 A former race horse named Floyd and a spring break trip to England transformed senior Shelby Lanier's thinking into doing.
When Shelby fell in love with Harper Adams University on a global agriculture-themed trip to Shropshire, she contacted her advisor and sparked the relationship that led to her three terms studying abroad at the British school in 2015-2016. She competed on the university equestrian team and rubbed elbows with Princess Anne.
Now Shelby is back on campus, a Thomas Jefferson Scholar pursuing a dual degree in animal science and history. She also received the Dean Durward and Shirley Bateman Scholarship, created by one of the founders of the prestigious Thomas Jefferson Scholars program, Dean Durward Bateman and his wife, Shirley.
Why did you choose CALS?
It was a childhood dream of mine. Both of my parents graduated from NC State, my mom in 1986 from CHASS as a history major and my dad in 1986 from CALS with a degree in fisheries and wildlife sciences. I grew up a die-hard Pack fan from birth, and have always known NC State would be my home. Likewise, I have always wanted to become a veterinarian, which prompted me to apply to CALS as an undergrad in animal science.
Why do you want to be a large animal veterinarian?
I grew up riding and showing horses since I was 7, and they have always been my passion. During high school, I had the opportunity to show a thoroughbred named Floyd who … inspired me to make a difference in the lives of equine athletes. Floyd had suffered a racing injury – bone chips in his fetlock joint, predisposing him to articular cartilage damage and arthritis – that surfaced after being in training for a short period. He underwent orthopedic surgery to remove the chips, and following rehabilitation, he was sound again. I was inspired by Floyd's resilience, heart and recovery.
My study abroad experience at Harper Adams University [also] sparked my interest in farm animal medicine. I was inspired to make a difference in the international world of agriculture by playing a role in the challenge our planet and future generations are facing to provide food for the growing population with limited land availability. Keeping our animals healthy and producing them efficiently in a sustainable manner is a key solution to the security of our global food supply.
What have you learned here that you'll take with you when you graduate?
The most important lesson I've learned so far is that anything is possible through hard work, determination and, as [former NC State basketball coach] Jim Valvano said, "Don't give up. Don't ever give up." I've applied that lesson throughout my undergraduate career and especially as a double major, whether struggling with organic chemistry or thinking to myself, "How am I going to get through this schoolwork when it's already 3 a.m. and I am trying to fit in studying for an anatomy exam and working on a history paper that's due the same day?"
Attending a prestigious institution like NC State has taught me that, yes, there will be fellow students and peers who may be smarter than me, but a person's intelligence does not dictate their work habits or future success.
Best thing about CALS in 5 words.
Always, "Better Moo than Blue"