Student Snack Entrepreneur Makes Good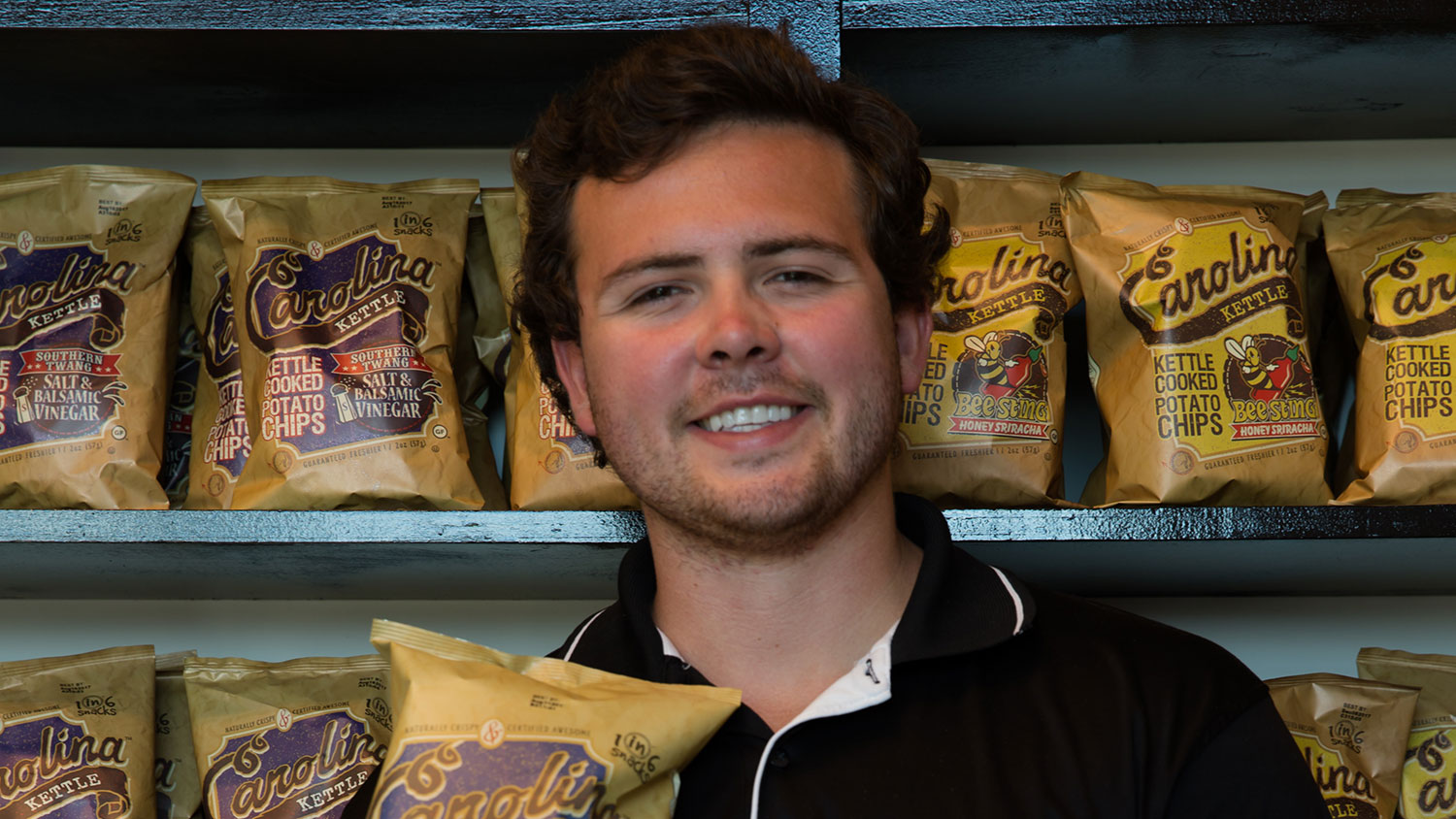 Just two months after his CALS graduation, Josh Monahan saw the company he founded in his junior year, 1 in 6 Snacks, celebrate its 200th retail customer.
Along with his new degree in agribusiness management, Monahan's hard work has led to a brand new storefront on Hillsborough Street. There's a mostly new delivery van in the parking lot and his first-ever employee behind the counter to help with a flood of new orders.
"I didn't have that period of not knowing what I wanted to do next," Monahan said. "As soon as I got this started while I was in school, I knew this was it."
Monahan's current focus: Carolina Kettle Chips, now available in 200 locations including major grocery chains Harris Teeter and Fresh Market. The preservative-free chips come in flavors ranging from sea salt to dill pickle.
Despite a full-time courseload his junior year, Monahan created the company when his love of entrepreneurship met a startling statistic: in 2015, one in six people in America didn't know where their next meal would come from. Monahan donates 10 cents from the sale of each bag to local food banks.
Most sellers are in the the Triangle area for now, but Monahan has won loyal fans in South Carolina and Virginia, and is starting to make headway in Georgia.
Whenever possible, he drives the delivery van himself.
The other item he's made room for in the budget?
A daily planner.
"Even when I was in school, I didn't have one of these," Monahan said. "But I couldn't do without it now."