Student Returns from Research in Cambodia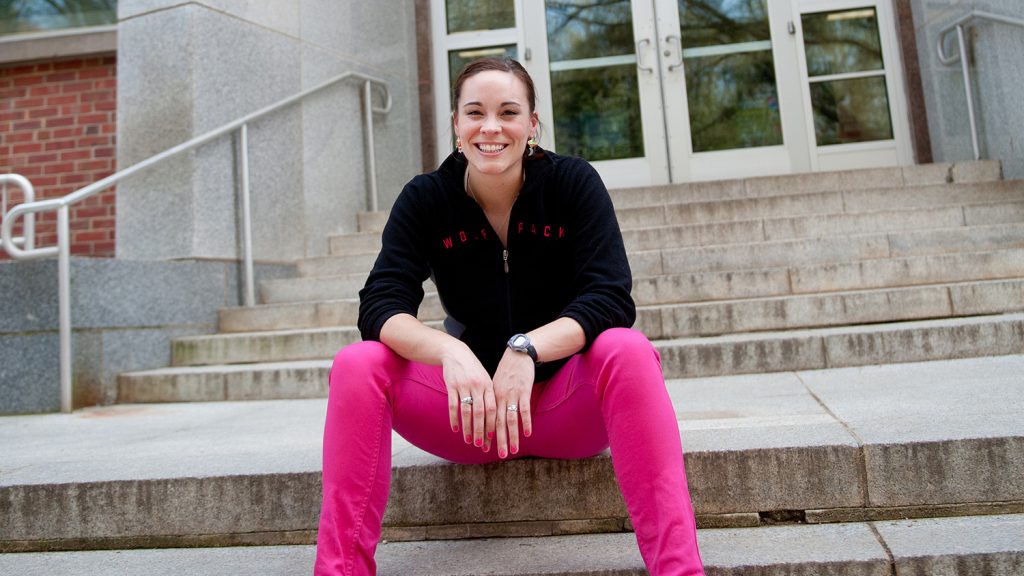 The joy Liz Gillispie feels in her research is evident in her face, her smile and in every statement. The Soil Science doctoral student has returned from two weeks of research in Kandal Province, Cambodia. Within days of coming home, Liz was already at work in her laboratory in Williams Hall, happy to share details of her work.
In Cambodia, Liz gathered sediment samples to look at varying concentrations of manganese, which can potentially impact future arsenic contamination of drinking water. Currently the limited supply of safe drinking water is vulnerable to naturally-occurring arsenic.
"By understanding the chemistry of sediment I want to be able to create a conceptual and quantitative model that can be used as a guideline for if and when arsenic might pollute an aquifer," she said. "It's rewarding being there; not only do I get to study and research, but I'm contributing to some of the poorest of the poor." Water access is difficult for an impoverished population. "I have to drill wells to get my samples, so I can choose where to drill them. Working on my own, I can see who needs them."
Learning how to protect drinking waters is just part of the reason for her trip. "It is not just for science, but for the people." Advocating for people is something that comes naturally to Liz.
In 2015, she was elected to a 2-year term representing all graduate students in the US for the Board of Directors, Soil Society of America. Liz beams. "That is just an honor!" With Future Leaders of America, she advocated in Congress for science funding of the Soil Society of America.
Liz Gillispie earned her B.S. degree in Environmental Geology from the University of Mary Washington. Under the direction of NC State's Dr. Matt Polizzotto, she earned her M.S. in Soil Science and is now completing her Ph.D. degree in Soil Science.
"For me, it's not all about science, but outreach and advocacy for what we are doing. I spoke at the very first Cambodian Conference on Environmental Research and Education. High school students were there, and I was learning to communicate in a way they can understand. It drives my work."