Spring Class of 2020, Congratulations! You've Earned It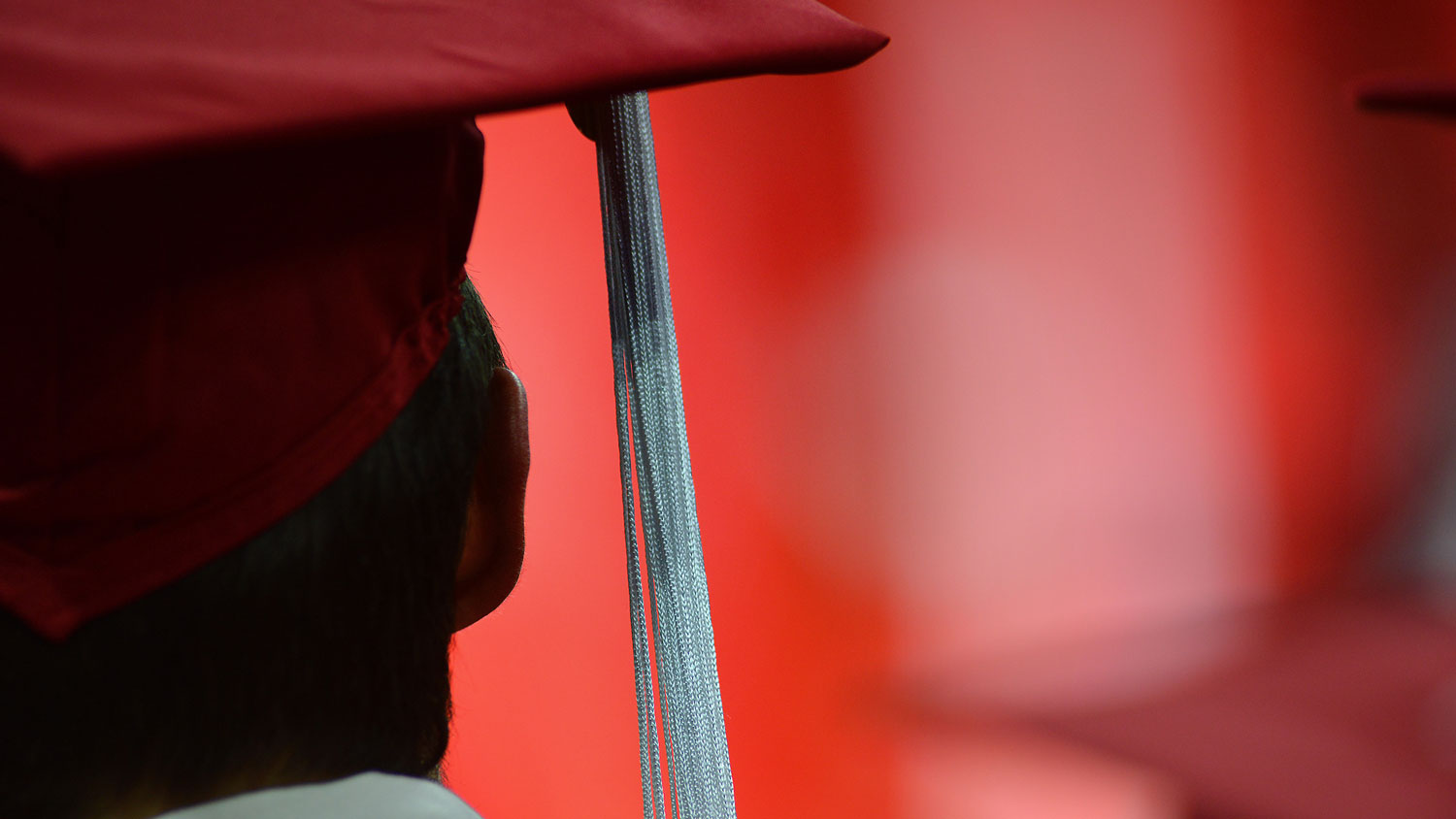 Your final semester at NC State has been a challenging one — one none of us in the College of Agriculture and Life Sciences predicted. We've been pleased and proud to witness amazing evidence of flexibility and perseverance among this memorable graduating class. The finish line moved suddenly, and yet you've made it! We are excited to salute you during our virtual celebrations. Congratulations and best wishes to all.
Jump to
B
Hope Bercaw

B.S. in Nutrition Science, Applied Nutrition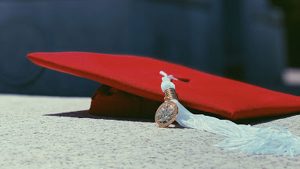 "My best memories from NC State are the sporting events —  tailgating across the street from Carter-Finley and eating hot dogs at Doak Field. NC State is like no other school when our students are together! I am most grateful to professors Dr. Suzie Goodell and Dr. Lindsay Tanskey for their dedication to their students, not only their academic success, but their well-being and happiness.  They truly want the best for their students. I hope to work for the Centers for Disease Control and Prevention (CDC).  I am interested in their surveillance network, called the FoodNet, which combats foodborne illness across the United States."
Courtney Brown

B.S. in Animal Science
"I am most grateful for the opportunities that I was able to experience through NC State as a transfer student from Meredith College. I absolutely loved the teaching animal units and having the chance to educate the public through events such as Farm Animal Days and the State Fair. As for cherishing your years in college, I recommend participating in events and stepping outside your comfort zone early on."
Rachel Brown

B.S. in Agricultural Science, Extension Education; minor in Horticultural Science
"One of my favorite memories from my time at NC State was when there was the solar eclipse. A lot of teachers cancelled class for it, so I was out on the Brickyard. It was packed with everyone sitting there, just talking about it, experiencing that and the haze that it created. Everyone shared solar-eclipse glasses because not everybody had a pair. It was really fun."
C
Molly Lowe Carmichael

B.S. in Nutrition Science; minor in Psychology
"My favorite memory at NC State is definitely storming the court after our win against Duke. Studying abroad is by far my biggest accomplishment. I took history and wine classes at Lorenzo de Medici in Florence, Italy. I country-hopped from Spain to Germany, Hungary and Portugal. Traveling … taught me so much about myself. It built my passion for traveling, and I plan to do more before going to dental school. Oral health and our diets are more closely related than many realize and being able to offer my holistic knowledge to my future patients is something that is extremely important to me." 
Meghan Chung
B.S. in Animal Science
"My favorite memory at NC State was walking around during Agriculture Awareness Week and seeing all of the volunteers working to educate fellow students about our animals, our careers, and why it's important to learn about them. My greatest accomplishment has been becoming a veterinary intern at the North Carolina Museum of Natural Sciences my senior year. The internship is a partnership between the museum and NC State's Veterinary Professions Advising Center. I have gained experience working with various species and it has helped me become confident that this is the field for me."
H
Kimberlea Harrell


B.S. in Plant and Soil Sciences
"I think my greatest achievement has been making personal connections with the faculty in the Crop and Soil Sciences Department. I have shared many conversations with these people and have made memories during my time at NC State. While it's not an academic achievement or accomplishment, it's something that has made a positive impact in my life during my time at State. For the incoming freshman: Congrats on coming to the best school on Earth! Even if classes end up being online, take it seriously and work hard. … And once you get to go on campus, cherish it and take part in traditions."
Noelle Hoehn

B.S. in Animal Science
"Volunteering at Turtle Rescue Team is probably one of the best things I have done while at NC State! It really got me involved in veterinary medicine and taught me so much. I also had the privilege to adopt the most amazing turtle, Roo! She is an Eastern box turtle that could not be released back into the wild and is now my forever friend. My current goal is to become a lab animal veterinarian and to be a part of vital biomedical research by caring for those animals involved. Along the way, I hope to educate the public about the truths and myths of lab animal care." 
Katie Hume

B.S. in
Nutrition Science; minors in Psychology and Spanish
"I am most grateful for those who went the extra mile in making sure I felt empowered to continue chasing my future career. My favorite memory at NC State was the service-learning class taken with Dr. Cooke and getting to interact with the Raleigh community as well as learn through serving. And to incoming freshmen, challenge yourself to get outside of your comfort zone as early as possible. It will lead you into finding opportunities that you never otherwise might have had. In doing this you will also meet so many great people along the way, that if you're lucky, will become your lifelong friends and cheerleaders."
L
Casey Lemons
B.S. in Agricultural Education; minors in Animal Science and Agriculture Business
"I am extremely thankful for all of the connections, memories, knowledge, and friendships made throughout my time at NC State University. I am so thankful for the opportunity to learn and grow as a professional through the experiences I have had in classes, labs, and campus life. As a teacher, I hope to touch many students' lives through teaching the value of agriculture and leadership in our community. … I also hope to impact the agricultural industry by educating the next generation about the true facts of agriculture and how to keep it going to feed our world."
Taylor Licardo 

B.S. in Nutrition Science
"The memories that I have made here will be stories I tell forever. The people that I share the memories with are near and dear to my heart. I love this school and am so sad to see my time here come to an end.  My advice to incoming freshmen, enjoy your freshman year, because after that you will have a lot more responsibility! Embrace living on campus because there is nothing like it. Also, make sure you try a Boom Boom wrap from Fountain. (You can thank me later for that one!) To the new senior class, buckle up because you will blink and it will all be over. Senior year has gone by quicker than any other semester. Stop saying no to things and just go do, because you will never have another opportunity quite like this."    
M
Adeel Malik

B.S. in Nutrition Science
"My greatest achievement has been meeting amazing people who all had a positive impact on my life. NC State has been home to me since I first set foot on campus, and I will always cherish the connections I have made here. I am immensely grateful for the support system I have of friends, family, and mentors that kept me going. They were always there to encourage me and push me to be the best version of myself. I would not be where I am today without them. Life will throw you curveballs sometimes, but as Rocky Balboa said: ""t ain't how hard you hit; it's about how hard you can get hit, and keep moving forward.'"
Marlee Marrotta

B.S. in Applied Nutrition Science
"One of my favorite memories has been working with Dr. Natalie Cooke as an undergraduate research assistant and being a teaching assistant. Helping Dr. Cooke taught me about the various areas of research and how to complete a research project. I hope to positively impact food insecurity in the Triangle area. I will be attending the Gillings School of Global Public Health in the fall as a part of their MPH nutrition/registered dietitian program. Ensuring individuals have equal access to quality, nutritious food is very important to me. NC State is a place of endless opportunity. … The faculty want you to succeed. All you have to do is ask!"
Meghan Montemurro

M.R. in Youth, Family and Community Sciences; CFLE
"Throughout my time in the YFCS program I had the humbling opportunity to intern with the Community Shelter of Union County. Alongside incredible staff members, I served the homeless population within Union County. I aspire to give back to my community by serving families and individuals experiencing homelessness through family life education. I hope to serve our homeless neighbors that are so often forgotten. As I wrap up my final semester and reflect on the past two years, I am most grateful for the network of professionals the YFCS program has provided me. I have had the opportunity to work alongside and learn from amazing professionals in my field. 
Mary Kate Morgan

B.S. in Agricultural Education 
"My greatest achievement at NC State was receiving the Mathew's Medal. It's the highest non-academic honor that the university can bestow upon a graduating senior based on student involvement. I chose to pursue a career as an agricultural educator because above all else, I desire to have a career that makes me feel like I am making a difference in the world. Being a part of agricultural education and FFA changed my life, and I hope that students in my classes will be afforded the same life-changing opportunities that were provided to me."
O
Shane O'Malley

B.S. in Animal Science
"My favorite memory would have to be when I first came to NC State my freshman year when I walked through the Free Expression Tunnel for the first time. I had heard about it but had never seen it for myself, and it was the coolest thing to me. A creative outlet for everyone to enjoy. I am most grateful for all the friends and memories I have made along the way. I know they will last a lifetime. Advice to the incoming class: STAY STRONG AND BACK THE PACK!! "
Megan Owens
B.S. in Nutrition Science, Biological Sciences; minor in Food Science 
"My favorite memory at NC State has to be getting my class ring. I am a legacy to NC State and CALS. I am the ninth person in my family to earn a degree from NC State. My mom's class ring spent the night in the Belltower with mine, and it was so special to get them back and put them on together after that magical night. My favorite memory at CALS was touring the dairy plant on the bottom floor of Schaub. It was amazing to learn about the production of dairy at NC State and how Howling Cow is made! Post graduation I will be pursuing a career in nursing, then nurse anesthesiology. I am excited to work hard and to make the world a better and healthier place.   
P
Kristen Pierce
B.S. in Plant Biology
"I started at NC State in a major where I often felt all alone. Since transitioning to CALS during my sophomore year, I have felt supported and confident in my abilities as a student and a scientist. In Dr. Jean Ristaino's lab, I have been involved with researching epidemiology and population genetics of emerging plant diseases caused by pathogens in the Phytophthora genus that threaten global food security. My experience at NC State has opened so many doors for me and has prepared me for my future as a botanist. After graduation, I will be serving for a year with AmeriCorps in a joint project with the National Park Service as a forester doing entomological work in the Great Smoky Mountains in Gatlinburg, Tennessee."
R
Miguel Reyes
B.S. in Bioprocessing Science; minor in Biomanufacturing
"My favorite memory at NC State and CALS is simply getting hands-on experience in the lab applying concepts learned in class. It was extremely rewarding to work along with my peers and instructors. My greatest accomplishment during my time at NC State and CALS is continuing my senior design project despite COVID-19 disrupting the hands-on aspect. My group and I zoomed frequently to further analyze the data and information we gathered in order to produce a final poster. I hope to be able to aid in research and progression of clinical trials in the pharma industry to further make an impact improving people's lives."
Cailin Ruksznis

B.S. in Animal Science
"I went into CALS with the hope of going to vet school and am leaving with the knowledge of other opportunities and so much excitement for the industry-side of animal science. My advice (to the incoming class) is to make the most of every situation you are in, whether this is a lab you didn't want to take or finishing a year online. Keeping an open mind and using an unwanted situation to your advantage will help you grow not only as a student, but also as a person in every part of your life. The best advice I have received while in school was to make myself uncomfortable and challenge myself because that is the best way to grow and it is absolutely true."
James Schunke
M.S. in Biochemistry, M.R. in Nutrition Science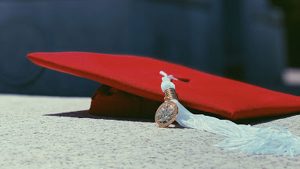 "My greatest achievement is graduating at the same time with two graduate degrees in two years. I would like to be a physician leader in transforming and stabilizing the healthcare system. I am most thankful for the incredibly engaging and kind faculty. I think they truly care about you as a person and want you to succeed."
S
Felicia Shepard

B.S. in Food Science; minor in Horticultural Science
"I have been blessed to have had many achievements and accomplishments during my time at NC State and CALS. Among these have been starting the Biotechnology Club, working in labs for incredible PIs (Dr. Lina Quesada-Ocampo and Dr. Hamid Ashrafi), and becoming a Biotechnology Student Ambassador. My greatest accomplishment, however, was being accepted into the NC State Genetics Ph.D. program for this coming Fall semester and receiving the Genetics and Genomics Scholarship. I love NC State and am thrilled that I get to continue my education here in the presence of phenomenal faculty." 
Sierra Simmerman

B.S. in Animal Science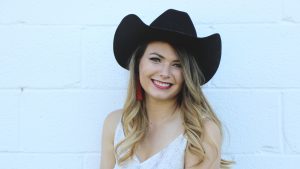 "The most important thing I accomplished over the last four years is my work with the N.C. 4-H Horse Program. I have helped coach multiple national winning teams and individual champions. I have found my passion for teaching animal science and agricultural outreach. I believe agricultural literacy is severely lacking in this county, especially as more people are removed from farm culture. I hope to make a positive influence on younger generations who will be the future of this industry. I want to see these kids excited about more opportunities and discover new adventures. I hope to help these kids grow into leaders and advocates for agriculture."
Sarah Swartout
B.S. in Animal Science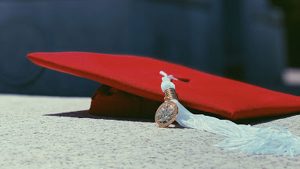 "My greatest achievement was getting accepted into the NC State College of Veterinary Medicine!!! I hope to go into a career of academic veterinary work and continue my outreach to educate the public and future pre-vets about the veterinary field. I also want to help advance the understanding of veterinary entomology. I am the most grateful for having Jennifer Knoll as she has been so amazing and supportive and has helped me through some very hard times during my time at NC State. I will never be able to thank her the way she deserves."
T
Jarred Taylor
B.S. in Landscape Design, Gardens & Urban Environments; minor in Landscape Architecture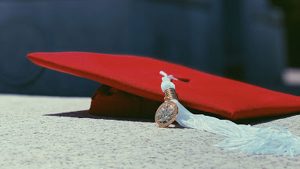 "I am most grateful for the flexibility and opportunities [NC State and CALS] provide. Being able to create my own path with Horticulture and getting a minor in Landscape Architecture was a very enjoyable experience. I hope to be able to create landscaped places that people can go to find peace and joy in this ever growing and busier world, whether I am just designing home gardens or helping with larger projects."
Emily Tellez

B.S. in Animal Science
"As a first-generation college student, my greatest achievement during my time here was getting accepted into NC State's College of Veterinary Medicine Class of 2024! I hope to spread awareness on the importance of regular veterinary visits, targeting the Latinx community as many of the individuals within this group are unaware of how critical it is to take your furry friend to the vet! I grew up in a Latin household and witnessed how unaware my family was of taking care of a pet and regularly taking them to the vet. I want to encourage all pet owners to ensure the well-being and health of their beloved animals!" 
Caroline Treadaway

B.S. in Animal Science; minor in Agricultural Business Management
"My favorite memory at NC State were my mornings spent tailgating before football games and, my favorite CALS memories were the labs I spent at the Swine Unit during Dr. Flowers' Swine Management course.  My advice to the incoming freshmen class: Don't be scared to put yourself out there, because college taught me you will gain friends during the most trivial times. Appreciate all the 'corny' traditions because you don't want to look back on any missed experience with regret. You never know if your four years will be cut short, so try and do everything you can and live every day on campus to the fullest."
W
Matthew Warren

Ph.D. in Nutrition
"The most significant part of my entire Ph.D. program was when I had the opportunity to join the Graduate School-level peer-mentoring collaborative, 2019-20 cohort. I built a peer-mentoring program in my department to help my peers recognize the importance of being there for each other. Seeing how some of my peers became more open to asking for advice or help illustrates that this program achieved the vision I had for it."
Owen Washam

B.S. in Horticultural Science, Plant Biology
"I hope to improve crops that translate into ultimately helping growers and farmers. I plan to be a bridge of communication between academia, industry and private operations. I am most grateful for departmental support and encouragement. As I took the non-traditional route of diving into research as an undergraduate, the faculty always had words of encouragement for me. As I built my list of experiences, often outside the department of horticulture, I always felt I had a "family" to come back to within Kilgore Hall. To the incoming freshman class: the best years are ahead of you. Keep in touch with hometown friends as you make new ones at NC State. Do not be afraid to follow your gut when making decisions and take leaps of faith."  
Mark Watson

B.S. in Horticultural Science, Plant Biology, Plant and Soil Sciences; minors in Genetics and Spanish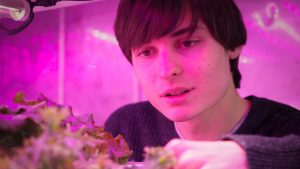 "Living abroad led me to consider how thoughts on progress differ between development workers and the people they serve. Progress happens when people understand each other, which may look like moving forward toward a goal or may look like turning backward to better grasp a situation before solving it. … I want to have an international impact, but I want to create community wherever I go – not just to move from place to place but to actually grow roots where I'm working. I want my work to serve the goals of my peers and the people and communities it is intended to benefit."
Shelby Werner

B.S. in Horticultural Science
"Though this final year has most definitely not been what I or anyone had anticipated, I have made the most of every bit of it. As a senior I still got to experience football and basketball season (Women's ACC CHAMPS!!), which I am very grateful for. I am grateful for the relationships that I have gained here at the university. I am leaving this institution with not only a diploma, but with friendships that will last a lifetime. Though I am not sure what I am going to be doing yet, I hope to learn and be a positive part of wherever I end up."
Joseph Whisnant

B.S. in Horticultural Science; minor in Agricultural Business
"My greatest accomplishment at NC State was being able to connect with so many people in the ag industry and working with them in or outside of class. Being able to make connections with people who are going to be across the world and staying in touch with them is a huge blessing! I hope to encourage others to think more about effective landscapes and how we should do our part in preserving as many native plants as we can. We need to educate the next generation so that they can continue on our tradition and improve upon it!"
McKenna Willoughby

B.S. Animal Science; minor in Microbiology
"My favorite memory in CALS has been taking my ANS 400 class and getting to hold an Eastern indigo snake. I hope to eventually become a veterinarian and improve the lives of animals every day. I am most grateful for how much NC State has shaped me and helped me grow into the person I am today. I want to thank NC State and CALS for giving me the most amazing friends and introducing me to great people! I am grateful for CALS for giving me an awesome degree in Animal Science."