So You Want To Go To CALS…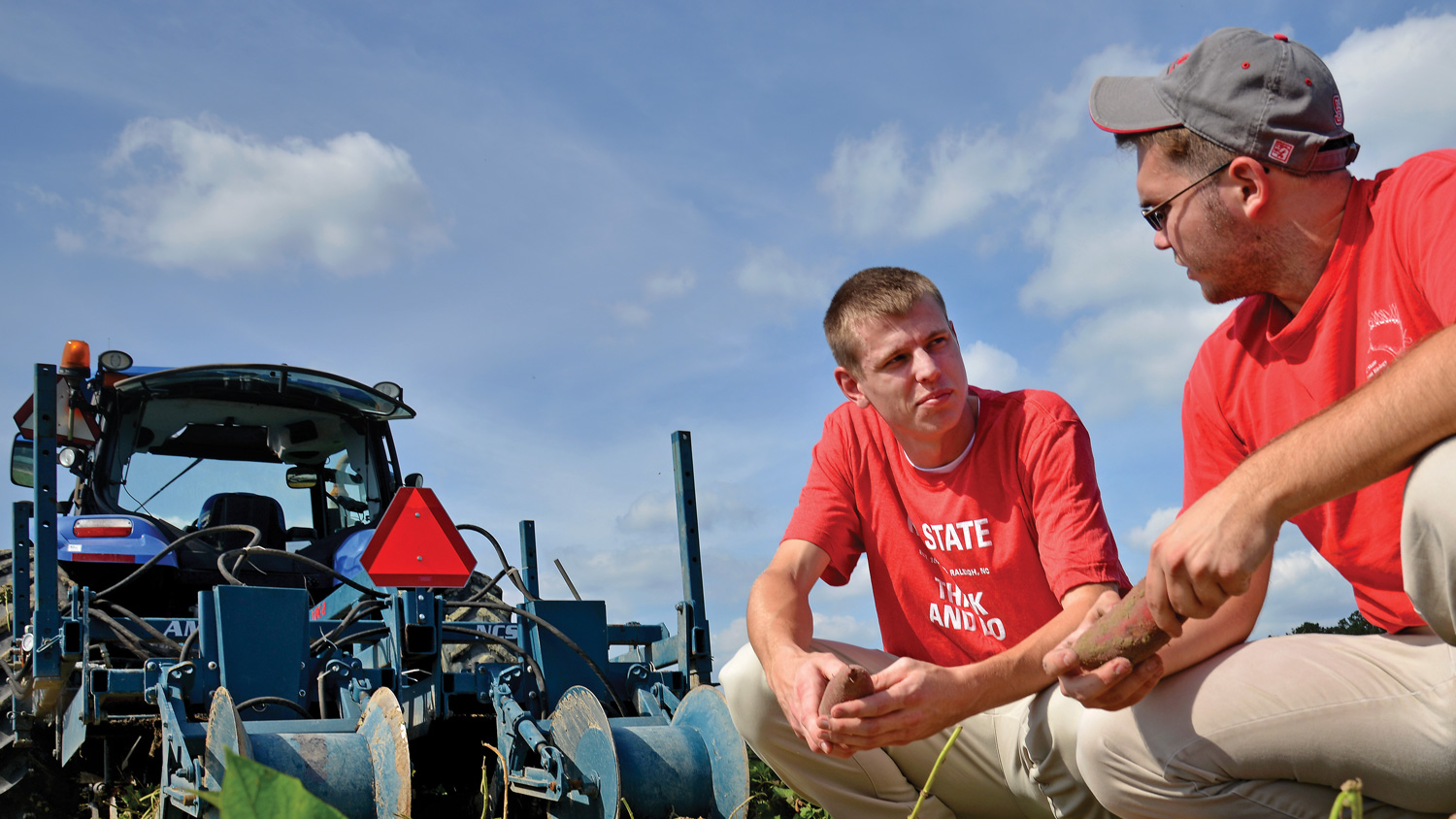 As interim associate dean and director of academic programs, John Dole is CALS' go-to guy for all things admissions – so we asked him to tell us the best way to get here. Turns out there's more than one.
"Student access is a relatively new problem for CALS, and one we take seriously. Rural students may not have the same range of opportunities as schools in urban and suburban areas. As NC State becomes increasingly competitive, even small differences in GPA or test scores can result in fewer students being admitted.
"This has reached a critical stage. Throughout this issue, you'll learn about programs providing paths to CALS. Too few prospective students know about these programs – so we're working double-time to get the word out. We don't want to lose students who can succeed, and who need to succeed to ensure the bright future of our state and nation.
"What's new: Nominate a student! Tell us who should be here. We will contact the person you nominate to make sure he or she knows about the opportunities we offer, and provide guidance on the application process. Go online to go.ncsu.edu/nominate to learn more.
"Spring admissions is another new focus for us. Students apply as usual but are admitted for the spring rather than the fall. Until they start at NC State, they can gain experience through a job or internship, do volunteer work, or attend a community college.
"We're also changing how we talk to prospective students. We're going to reach out sooner and make our message clearer. We're going to help students navigate some of the tricky aspects of the application process.
"Check out our existing programs too. This isn't a new effort for us. Learn more about boosting your ACT score in high school through ASPIRE, about two-year options with the Agricultural Institute and transfer options through STEAM and our community college partners.
"Get the message out: There are multiple paths to CALS."