Plants Enrich the Economy and People's Lives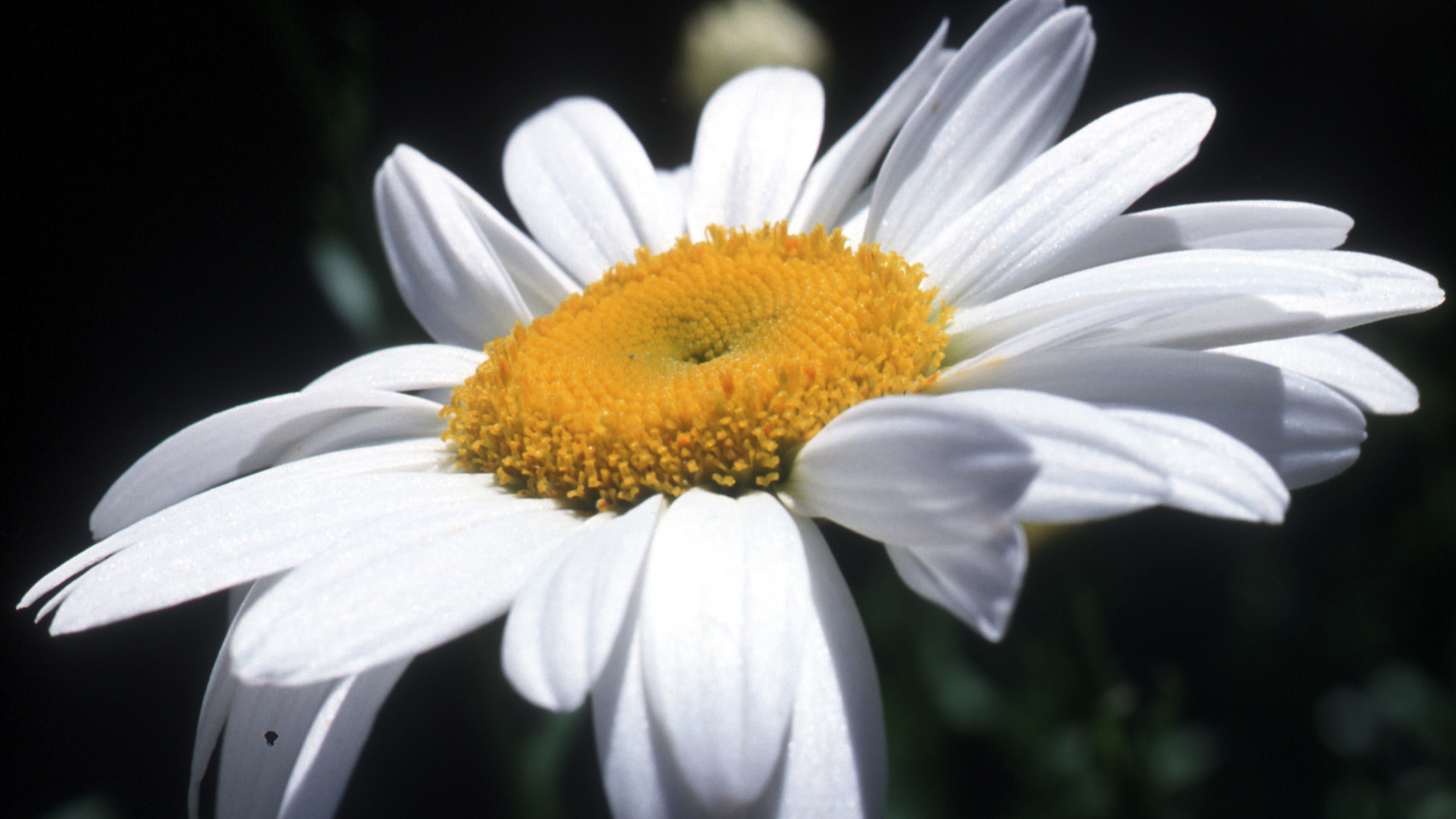 Springtime is gardening time in North Carolina — and time to celebrate the value that plants bring to people's lives.
According to a new information-rich graphic, "#PlantsDoThat, Horticulture: The Art, Science and Business of Plants," consumer horticulture contributes $196 billion to the U.S. economy annually and creates more than 2 million jobs.
The graphic comes from the National Initiative for Consumer Horticulture, a consortium of green industry leaders in academia, government, industry and nonprofits started by Lucy Bradley, associate professor with the College of Agriculture and Life Sciences' Department of Horticultural Science, and Tom Bewick, the U.S. Department of Agriculture's national program leader for horticulture.
CALS Horticultural Science alumnus Debbie Hamrick is among the report's authors, who developed the graphic as a way to cultivate the growth and development of a healthy world through landscapes, gardens and plants — indoors and out.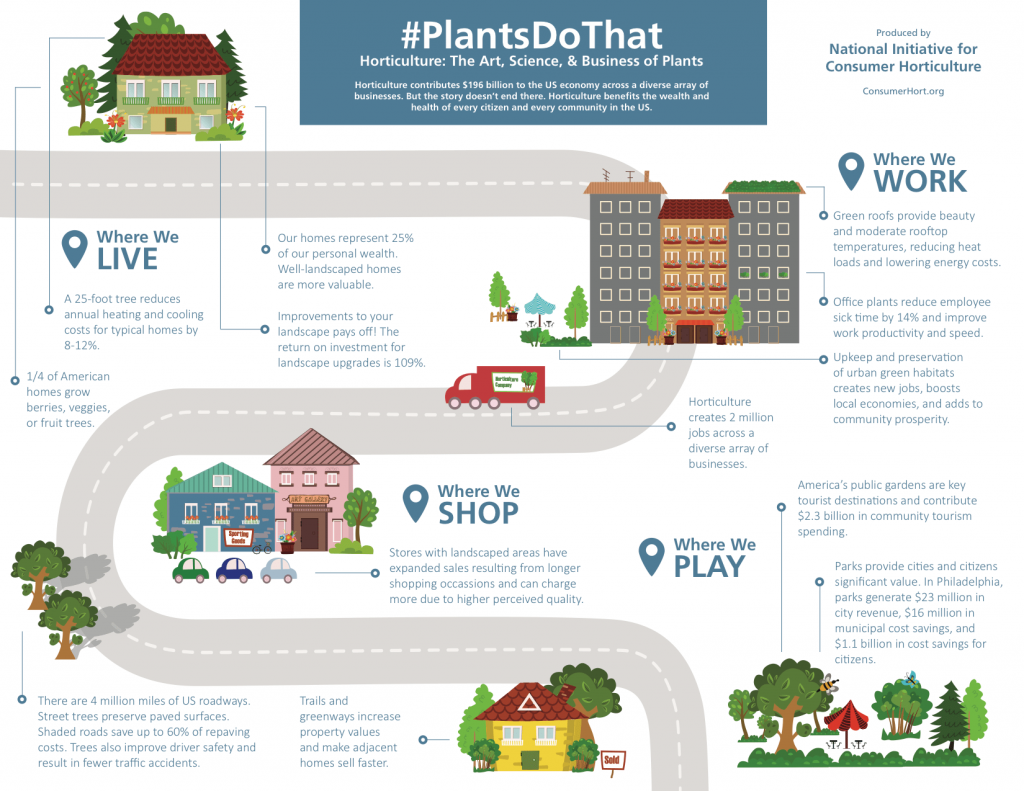 Important for North Carolina
Hamrick is chair of the initiative's economics committee and the North Carolina Farm Bureau Federation's director of specialty crops. She pointed to U.S. Department of Agriculture census data showing that horticulture plays a significant role in the North Carolina economy, as well.
The census shows that in 2014, there were 1,337 horticultural operations in the state, and the farmgate value of the industry was $571 million. In addition, more than 14,000 people are directly employed in nursery and greenhouse businesses in North Carolina.
Beyond the Economy
Bradley noted that consumer horticulture's benefits extend beyond the economy, enhancing people's well-being where they work, shop, live and play.
"Consumer horticulture reaches individuals and communities through gardens, lawns, landscapes, houseplants, school and community gardens and horticulture therapy," she said.
"The economic impact includes the dollars spent purchasing consumer horticulture goods and services," Bradley added, "as well as the value of the impacts of gardening on the gardener's health through exercise, nutrition, stress reduction and on the environment through stormwater management, water conservation, greenwaste reduction, protection of wildlife habitat, carbon sequestration, water and air purification and moderating urban heat islands."
Related Extension Programs
Bradley also serves as an urban horticulture specialist with NC State Extension, which provides research-based educational programs related to both consumer and commercial horticulture.
One of those programs is Extension's Master Gardener Volunteer program, in which more than 4,300 Extension-trained volunteers give back to their communities by managing demonstration gardens, directing youth programs, presenting educational talks and more. In 2016, Extension Master Gardener volunteers contributed $6.2 million in in-kind donations and free services.
More information about Extension's gardening programs is available online and through North Carolina Cooperative Extension's 101 local centers.