Alumni and Friends
Agriculture to Medicine: Dr. Phillip Snider Honored as CALS Distinguished Alumnus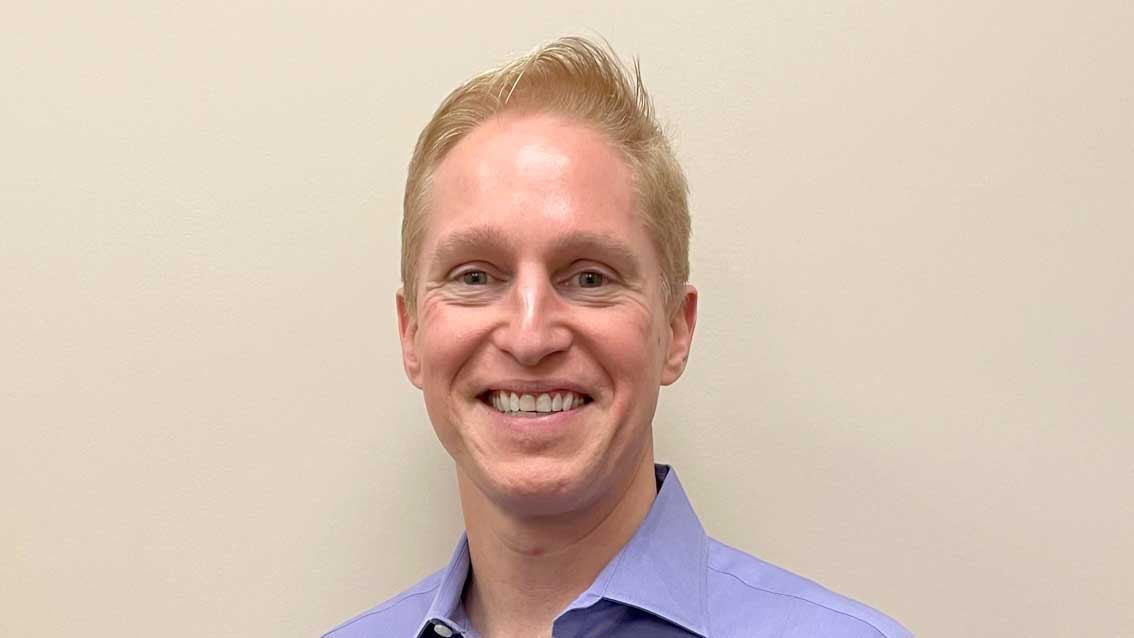 Looking for opportunities to refine yourself and treating everyone with respect and goodwill are life lessons College of Agriculture and Life Sciences alumnus Dr. Phillip Snider lives by daily.
A graduate of the Department of Molecular and Structural Biochemistry, Snider currently teaches at the Edward Via College of Osteopathic Medicine (VCOM) at its Auburn, Alabama, campus. In addition to being an associate professor, Snider is the discipline chair for primary care in rural and medically underserved areas.
"As part of our third- and fourth-year medical students' rotations, those interested in primary care do a rural rotation for a month, so I help facilitate that and do site visits with the preceptors to make sure everything runs smoothly," says Snider.
Although Snider has always been on track for a career in health care, his roots began in the small suburb of Jamestown, North Carolina, which sits just outside of Greensboro. During his childhood, he discovered his love for North Carolina State University.
"My grandfather did his undergraduate studies and masters at NC State and then taught horticulture and agriculture in Guilford County," says Snider. "He was involved with 4-H and did a lot of extension work."
Snider says his grandfather played an instrumental role in his interest in agriculture.
"I used to go with him to the greenhouses at Southern Guilford High School where he taught and I would help him water the plants," says Snider. He also recalls his grandfather's yard full of experiments.
"He would graft different trees together and I was always excited to see which fruit I would get to eat."
So when it came time for Snider to attend college, NC State was at the top of the list. In fact, it was the only school on his list.
"It was a given," he says. "I didn't apply to any other school because I was going to State."
At first, Snider was on the pre-med path, but he realized it wasn't the right time for him and he instead switched his major to biochemistry. He also took classes in nutrition and animal nutrition. After graduating with a degree in biochemistry, he received his master's degree in nutrition at the University of North Carolina at Greensboro (UNCG).
"I stayed in Greensboro for eight years working at Moses Cone as a registered dietitian and I had a personal training and nutrition consulting business while also teaching nutrition classes part-time at UNCG."
He knew there was more education in his future so he moved to Phoenix, Arizona, where he attended medical school and did his residency. Afterward, he moved to Virginia Beach and practiced family and weight loss medicine, while serving as medical director for the Bon Secours Weight Loss Institute. Seven years later, he assumed the role of chief medical information officer at the Guthrie Clinic in Sayre, Pennsylvania. Phillip's favorite thing about his current role at VCOM is training the next generation of physicians.
"Mentoring students is number one," says Snider. Whether it's helping medical students with mock interviews or sharing personal insight into his journey, he says helping students is rewarding. "Medical school can be overwhelming, but I tell them there's a method to the madness, and it will all work out."
He also enjoys taking something complicated and finding ways to boil it down to digestible teaching points.
"Being able to break things down for people into easy-to-understand processes and then guiding them through those processes are why I really enjoy teaching and why I'm so glad I decided to go into teaching," he adds.
Snider's passion for teaching and helping others are reasons he chose to make a planned gift through his estate, which will provide scholarships to future students.
Snider will receive his CALS Distinguished Alumni Award on Sept. 9 at the annual CALS Alumni Awards event. One of the things he's looking forward to most when he's back on campus is attending his first-ever CALS Tailgate and catching up with old friends.