Faculty and Staff
NC State Researcher Wins NSF Award to Study Impacts of 'Sunny-Day Flooding'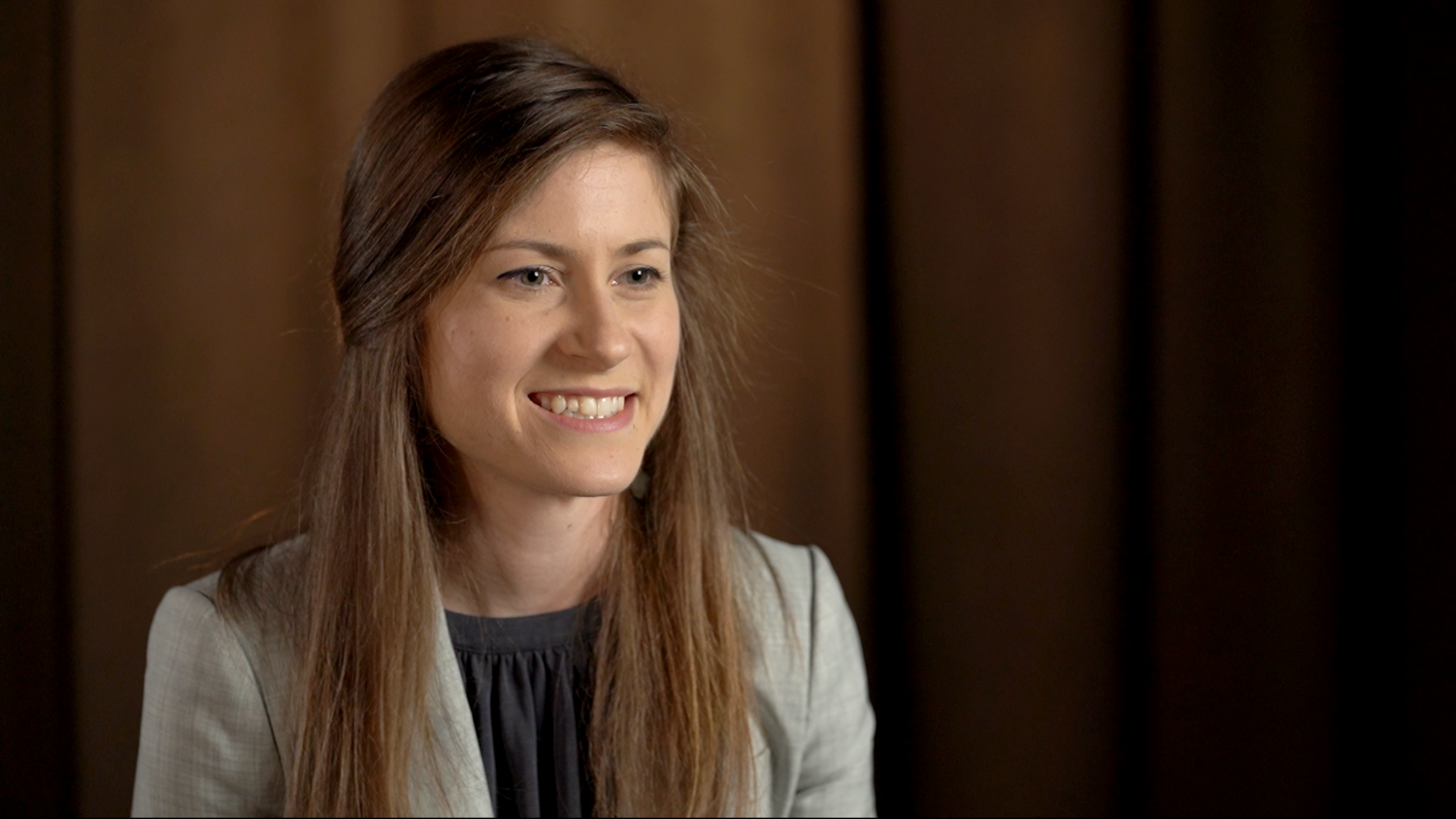 Several years ago, while Natalie Nelson was visiting her family in St. Petersburg, Florida, she saw the tidewaters swallow much of the coast around her as a thunderstorm came in.
"It was just your average thunderstorm for that time of year, but its timing with the high tide caused severe flooding in the roadways and yards," said Nelson, an assistant professor and engineer in NC State University's College of Agriculture and Life Sciences. "I was curious to see how flooding events like this might affect water quality on coastal systems, as these floods could pick up fecal matter and associated bacteria from wildlife, pests and sewage systems."
Nelson's curiosity led to a five-year, $500,000 research grant from the National Science Foundation's Faculty Early Career Development (CAREER) Program. Each year, this prestigious award supports around 50 early-career faculty across the U.S. who show promise as future leaders in science.
Like other NSF CAREER awards, Nelson's grant has requirements for research and educational outreach.
For the research component of her work, Nelson will use high-frequency sensors strategically placed around the Beaufort, N.C., coastline to continually monitor a wide range of water quality dynamics, including clarity, temperature and organic matter levels, at 15 minute intervals. The data will be entered into modeling systems that can ultimately help researchers monitor, explain and predict water quality after tidal flooding.
Nelson says her work will also help engineers, local governments and policymakers understand and lower the impacts of persistent tidal flooding, and it can potentially lead to water quality advisories and more effective drainage systems in coastal communities impacted by rising sea levels.
"It's reasonable to expect that sunny-day flooding could impact water quality," said Nelson. "Water can transport a wide range of pollutants from the land, and tidal floods typically circumvent stormwater management systems, because the water dynamics are much different than rain."
The education component of Nelson's grant will focus on bringing environmental engineering and data science to students while also laying a foundation for increasing diversity in the environmental engineering field.
Using science teachers, undergraduate and graduate students, and widely available teaching materials as a conduit, Nelson plans to engage more than 12,000 middle- and high-school students in the classroom, in the field and at events, such as programs at NC State's Center for Marine Sciences and Technology and the annual North Carolina Science Olympiad, a K-12 STEM competition held across North Carolina.
"We're especially trying to build diversity in engineering disciplines by engaging schools with large populations of students who are black, indigenous or people of color, plus students in communities that are directly affected by these flooding events," Nelson said.
Nelson will begin her research in early August.
"We have seen the sea levels off North Carolina's coast rise by up to 11 inches since 1950, and they are slowly and continually rising further," said Richard Linton, dean of NC State's College of Agriculture and Life Sciences. "Natalie's research and educational outreach will play an important role in helping our Tidewater region's communities adapt to these changes—and help cultivate a more diverse generation of civil engineers for the future."