Faculty and Staff
NC State CALS Moves Up in World Rankings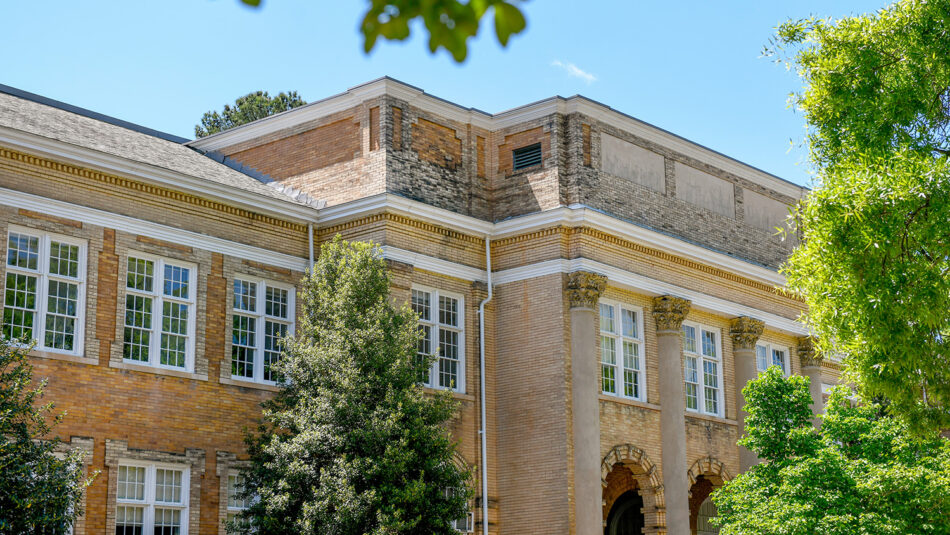 Written by: Juliana McCully
North Carolina State University may have been one of academia's best-kept secrets, but the secret is out, and the College of Agriculture and Life Sciences was recently named No. 22 in the QS World University Rankings, thanks in part to an intentional focus on interdisciplinary collaboration, diversity and excellence.
"About 10 years ago, we made a concerted effort to improve our rankings," says Steven Lommel, CALS Associate Dean for Research. "The widely held belief, internally and externally, is that NC State, particularly the Ag school, was a very well-kept secret."
He says a foundational part of that mission included hiring new faculty dedicated to interdisciplinary collaboration and "retooling our intellectual horsepower."
"We're purposefully seeking great scientists, extension people and staff who are also collaborative, which is different from my generation, where your reputation was really insular to yourself," Lommel says.
"So, what we have now is this new sort of mosh-pit of folks who really want to change the world, who think about big science and are dedicated to a culture of interaction," he says. "This focus is really coming to fruition, with lots of $30 million grants, $100 million grants and really exciting output, and the world sees that."
Jose Cisneros, professor and director of CALS International Programs, agrees and attributes the Top 25 ranking to some key elements: academic reputation; increasing the number of visiting researchers; and working closely to industry, both domestic and internationally, which has elevated the NC State's reputation with employers.
Chadi Sayde, assistant professor in the Department of Biological and Agricultural Engineering, used the rankings when he was looking for a faculty position that would meet his career and research ambitions.
"I was strategic about applying to schools, and the program at NC State drew my attention with its clear vision and connection between research, industry and support for the researcher," he says.
Sayde's research investigates precision-management technology to benefit agricultural production, and he points to the NC Plant Sciences Initiative and Plant Sciences Building as an exciting, tangible example of innovative interdisciplinary commitment.
"The idea is to support not only a research project, but a vision to improve farming across North Carolina in all aspects, where researchers from different departments and colleges work together in an interdisciplinary environment to solve complex problems from a multidimensional perspective," he says. "I was part of an interdisciplinary group that received seed funding to develop innovative ideas – high-risk, high-reward kind of technology to manage our resources, so a collaborative space is very important for the work and for visibility."
"It's multifaceted," Sayde says. "There's the commitment to innovation and excellence, and there's the visibility of engaging our communities and stakeholders, which highlights the research we are doing and lets people know about all the good stuff that's happening at NC State."
Sayde is extending that vision to visiting scholars, including S.B. Yogananda, Professor and Chair of the Department of Agronomy at the University of Agricultural Sciences in Bangalore, India. Yogananda was a resident scholar from March through May, working with Sayde on precision irrigation and developing a low-cost lysimeter to help farmers and industry solve complex global agricultural, economic and climatological challenges.
"It was great to work at a prestigious university with so many experts," Yogananda says. "I was lucky to be part of the cultural activities and research gatherings and, as an agronomist, look forward to continuing my work with Professor Chadi as part of an interdisciplinary international collaboration to bring projects, work culture, and administrative procedures to our university in India and to benefit our farming communities."
Growing the research network increases data, considers questions more holistically, improves our toolbelt, and may speed innovation, Sayde says. Hiring is also key, "because people are the backbone of our research."
"We are actively recruiting the best and brightest minds at all levels, from faculty and staff to grad students," he says. "We want positions across NC State to focus on innovation and new ideas, so that fresh intellectual and academic blood helps increase our visibility, which then attracts more people and becomes a positive cycle that further increases innovation and rankings."
The university has been intentional about telling the story of NC State's success, as well as communicating how it delivers on intellectual property and the conversion of research to a return on investment for the state, Lommel says.
In fact, NC State is the top school in North Carolina and among the best in the country for turning research into economic output, according to the nonprofit think-tank Heartland Forward and reported in the Triangle Business Journal. The report, "Research to Renewal: Advancing University Tech Transfer," evaluates universities by metrics that measure which best create knowledge, embed it in graduates, then transfer that knowledge to new and existing enterprises. NC State came in ahead of Duke and UNC-Chapel Hill and No. 2 among all public universities in the United States.
Lommel says the university has an advantage as a land-grant institution and with its proximity to Research Triangle Park.
"In our two sister universities, we have a geographical location and ag-tech ecosystem that nobody else can match. We have one of the largest concentrations of plant science Ph.D.s in the country, some of the biggest biotech and research enterprises on the planet, and we have been intentional in leveraging collaborations and those relationships."
Additionally, the land-grant mission is propelled by and highly successful with diversity, Lommel says.
"And when I say diversity, I mean big diversity – geographic diversity, cultural diversity, gender diversity and interdisciplinary diversity. When you have people from all these different walks of life, they have different perspectives of these big global problems like agriculture.
"Our money comes from three budgets – research, teaching and extension. We create joint appointments with extension and research and teaching. So, within their lab, they're doing science and thinking about having to deliver to their stakeholders. That's unique to land-grants in the United States and not duplicated internationally," Lommel says.
"When the land-grant university grows to become a more international tent, we get this hotbed of thinking about the science and solutions from a global perspective."