N.C. Agricultural Research Stations Ramping Up with New Technology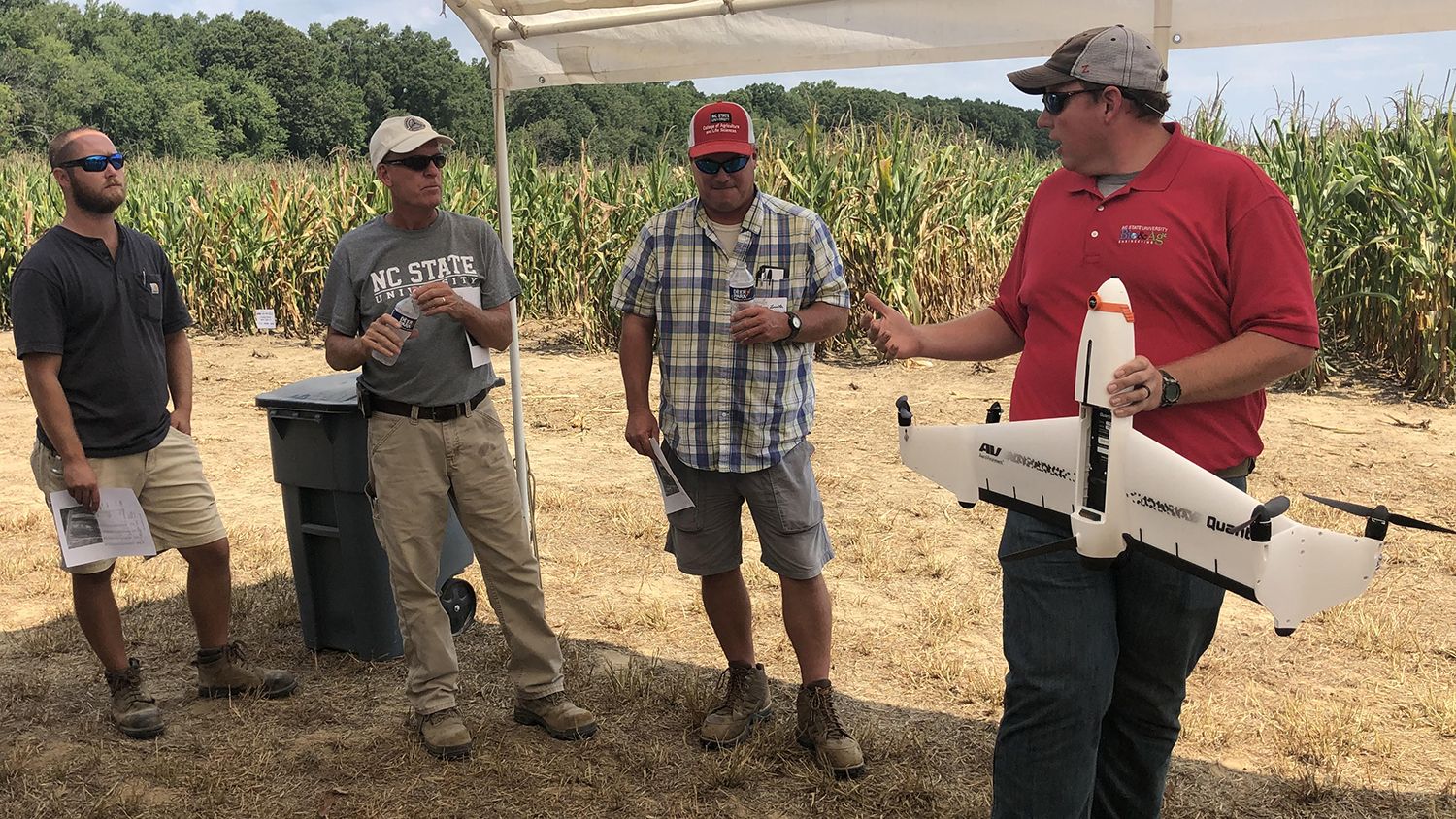 NC State University and the N.C. Department of Agriculture and Consumer Services are embarking on a journey to transform four of their 18 agricultural research stations and NC State's Lake Wheeler Road Field Laboratory into future-ready farms. The goal: develop, evaluate and showcase state-of-the-art technology that North Carolina's farmers can use to enhance their productivity.
For starters, the university and the agriculture department are investing in advanced machinery and planning to improve internet connectivity at some stations. 
Recently, NC State's Jason Ward demonstrated new equipment that allows farmers to be extremely precise with their planting. Through a training session at the Cherry Research Station in Goldsboro, Cooperative Extension agents came together with research station staff members to learn more about a newly acquired planter.
At the station, Ward, an NC State Extension precision farming specialist in the Department of Biological and Agricultural Engineering, was joined by private industry partners to demonstrate how common planting mistakes can impact crop performance. 
"The trial included planter passes that tested various planter settings, including planting depth, automatic downforce, seed singulation, ground speed and closing wheel adjustments," Ward explained. "Field imagery was collected with an unmanned aerial vehicle, or UAV, multiple times during the growing season. The plot will be harvested in the coming weeks, and a summary will be published describing the data and how to replicate the demonstration."
At four tour stops, participants gained insight on how to best implement modern technology and improve planter performance:
The Planter Clinic, presented by Precision Planting, focused on how to manage a planter for peak performance and to optimize settings.

In-Cab Experience, presented by Vantage South Atlantic and Trimble, provided a hands-on demonstration of modern guidance and planter monitors. 

In Demo Plots, NC State and NCDA&CS representatives demonstrated the impact of planter settings and reviewed planter technology in the field. 

Finally, in Ride & Drive, presented by Atlantic and Southern and AGCO, participants got in the cab to learn tractor set-up and tips.
Natalie Hummel, assistant director of the North Carolina Agricultural Research Service at NC State, said the interactive sessions highlighted the potential of this technology to support advanced research projects. "It also showcased the potential for Extension agents to support growers evaluating this technology on their farms," she added.
Interested in future precision agriculture workshops and field days in North Carolina?