Newswire
Maggie Short: NC State Provides Vast Opportunities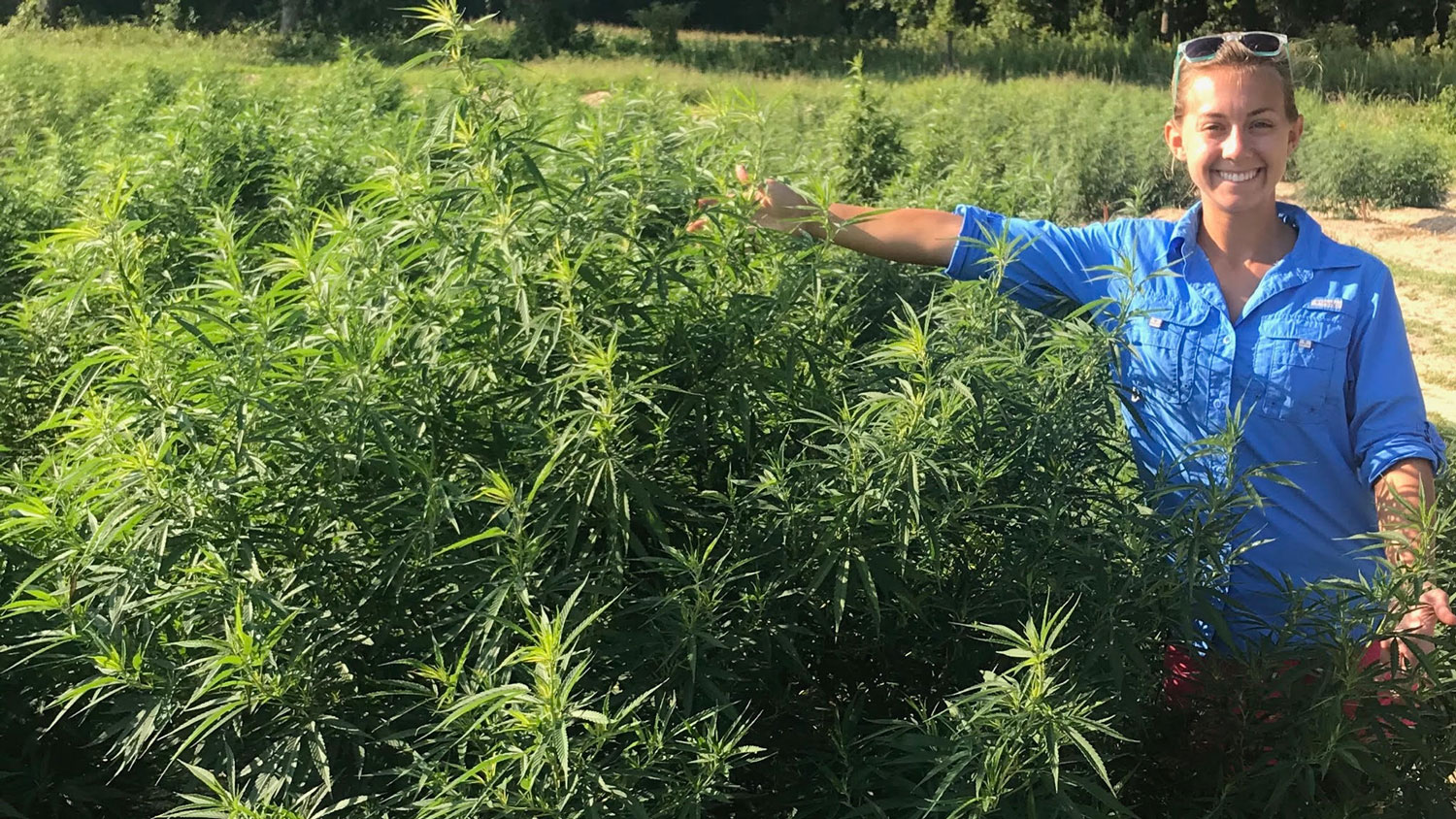 There are many reasons why a student chooses to attend a specific college: maybe their parents went there or the school has the best engineering or agricultural program. For graduate student Maggie Short, coming to NC State University was always about endless opportunities.
"Agriculture has always been a part of my life. Both of my parents come from multiple generations of farmers. My sisters and I grew up helping our parents around the farm," said Short, a native of Sumner, North Carolina.
Despite having a background in agriculture, Short had no idea what she wanted to study as an undergraduate student. NC State provided her with options that helped her decide her path.
"I knew I had a multitude of options coming to NC State. I also knew there would be a lot of opportunities for student involvement that would allow me to meet students who had similar interests as me outside of the classroom," she said.
Short quickly landed on a bachelor's degree in plant and soil science with a focus in crop production. After graduating in 2019, she decided to continue at NC State, pursuing a master's degree in crop science.
I knew I had a multitude of options coming to NC State.
"I wanted to continue as a graduate student at NC State because of the people I worked with, the professors I learned from, and each opportunity is setting me up for success in my career," she said.
And opportunities have come in all forms for Short, including financial support. Throughout her time at NC State, she's been the recipient of merit-based scholarships related to her studies, career goals and passion for agriculture.
"I am incredibly grateful for these scholarships," she said. "They not only provide relief from financial stress, allowing me to fully focus on my research and classes, but they also assure me that the hard work I'm doing is being noticed and appreciated."
Her research focuses on agronomic practices in industrial hemp, specifically nitrogen and potassium fertilizer rates.
We do what we do for North Carolina farmers and the families and communities
they support.
"Working with NC State's Tobacco Agronomy Research group as a graduate student is incredibly rewarding, but it has its challenges," said Short. "We work in the heat and occasional rain and sometimes deal with damaged research plots from adverse weather. Some of the things we have to do are tedious or strenuous, and there are days when it's hard to see the point in any of it beyond the present difficulty. However, we never give up, because we do what we do for North Carolina farmers and the families and communities they support."
Short is planning to pursue a Ph.D. in crop science after completing her master's program.
"After that, I would like to either work as an agronomist, continue in agronomic research, or possibly try something related to agritourism on my family's farm," she said.
As always for Short, the opportunities are there, and the possibilities are endless.