Jaykus honored for graduate mentoring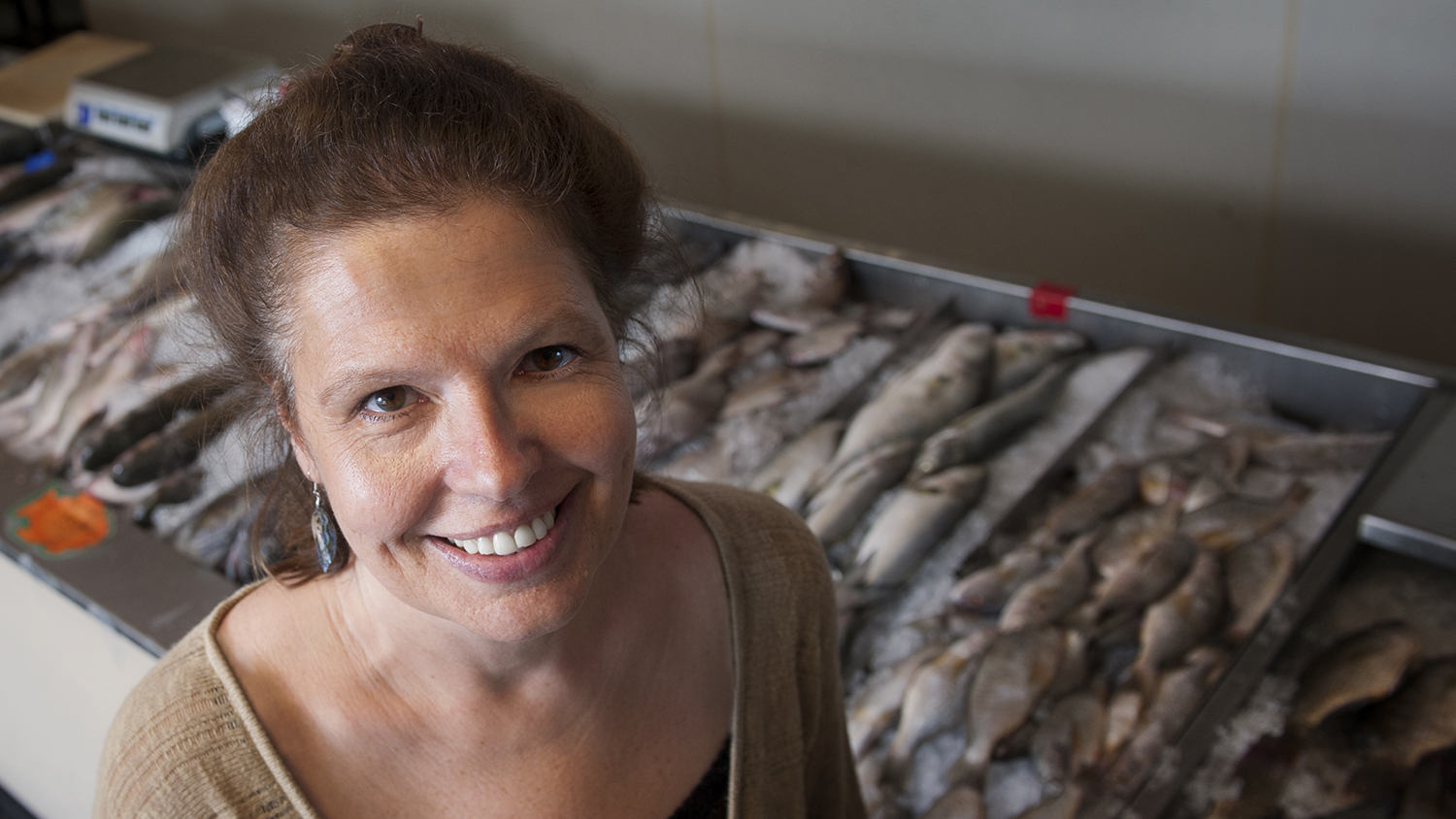 Dr. Lee-Ann Jaykus of the Department of Food, Bioprocessing and Nutrition Sciences was among four senior NC State University faculty members recognized this week by the Graduate School for being outstanding mentors for graduate students.
The 2015 Outstanding Graduate Faculty Mentor Awards were presented during the Graduate School's Celebration of Student Success. This is the second year the awards have been given, and this year's recipients were named in two disciplines: Biological and Life Sciences, and Social Sciences, Business and Education.
Winners were Jaykus, William Neal Reynolds Distinguished Professor of Food Science; Dr. Alan E. Tonelli, INVISTA Professor of Fiber and Polymer Chemistry, College of Textiles; Dr. James Bartlett, associate professor of leadership, policy, and adult and higher education and director of the Charlotte adult and community college doctoral cohort, College of Education; and Dr. Gail Jones, Alumni Distinguished Graduate Professor of STEM Education, College of Education.
Jaykus, whose research focus is on microbial food safety, has been on the food science faculty since 1994. She was nominated for the mentoring award by a group of six graduate students who have worked with her.
In their nomination, the students said, "Dr. Jaykus furnishes her students with every opportunity to succeed. She supports and promotes their research, offering ample opportunities to attend conferences, present research and publish manuscripts. … She worked in both academic and industry settings, and leverages those experiences into meaningful and realistic feedback on career goals and expectations."
— Staff Report