Magazine
"I Like To Find My Own Way": Num Num Sauce Entrepreneur Michael Lloyd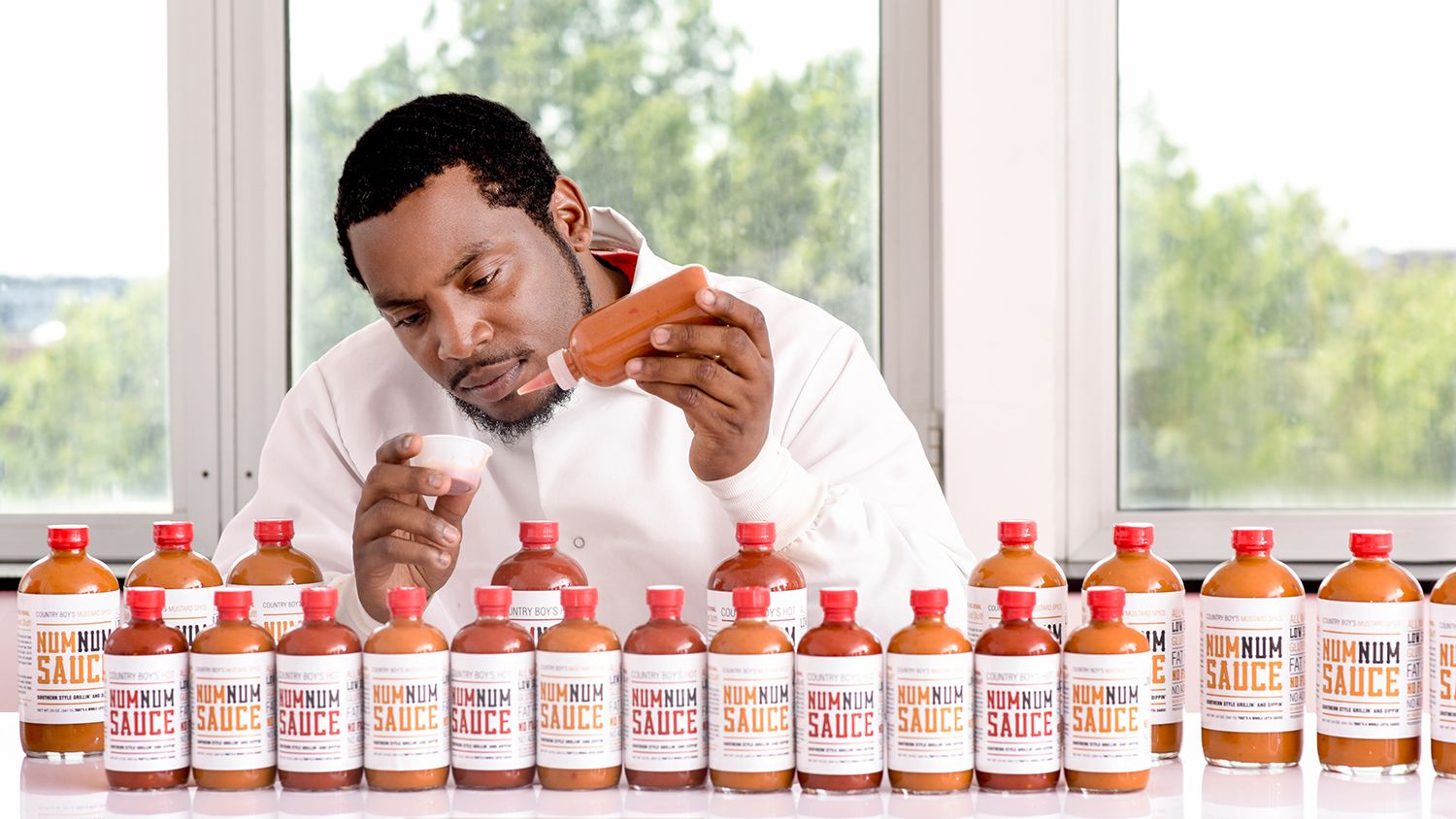 Take a secret family recipe, combine it with an entrepreneurial spirit and add in a helping of food science know-how, and what do you get?
If you're Michael Lloyd: Num Num Sauce.
Lloyd's line of specialty mustards are a healthy vegan alternative to mainstream condiments. Since the brand's launch, Num Num Sauce is now sold at Whole Foods and Fresh Market grocery stores. Lloyd sees the entrepreneurship and food science combination as an important component of solving world health problems in nutrition and disease.
"Getting healthy nutrients and antioxidants into bodies in a flavorful, enjoyable way is so important right now," Lloyd says.
"Being Innovative…Makes Me Happy"
He's a fourth-generation entrepreneur on his mom's side, third-generation on his dad's – which means "if somebody else is already doing it, I don't want to," Lloyd says. "I like to find my own way."
Lloyd originally moved to North Carolina for a 9 to 5 job: vaccine development for a pharmaceutical company located in Research Triangle.
But he got bored.
So he enrolled in a biomedical sciences masters program at NC Central University, working 12-hour weekends at his old job so he could attend classes Monday through Thursday.
"You're not going to have much of a social life. … But being an entrepreneur, being independent, being innovative – that's what makes me happy," Lloyd says.
Education + Drive = Business Success
Lloyd has been strategic about his education as well. The mustard's signature label? Designed in CALS classes on food packaging and sensory science.
Now, he runs his business while pursuing his Ph.D. in food science. He plans to complete and present his research by fall 2019.
Having experience with both academic research and industry is vital, Lloyd said: You need to be able to see what's already out there, what is or isn't working, before you can innovate.
And then there's that X factor.
"You've got to have that fire and desire to be independent, where you take responsibility for making things happen," Lloyd says.