Students
How FFA Prepares Students to Be Ag Leaders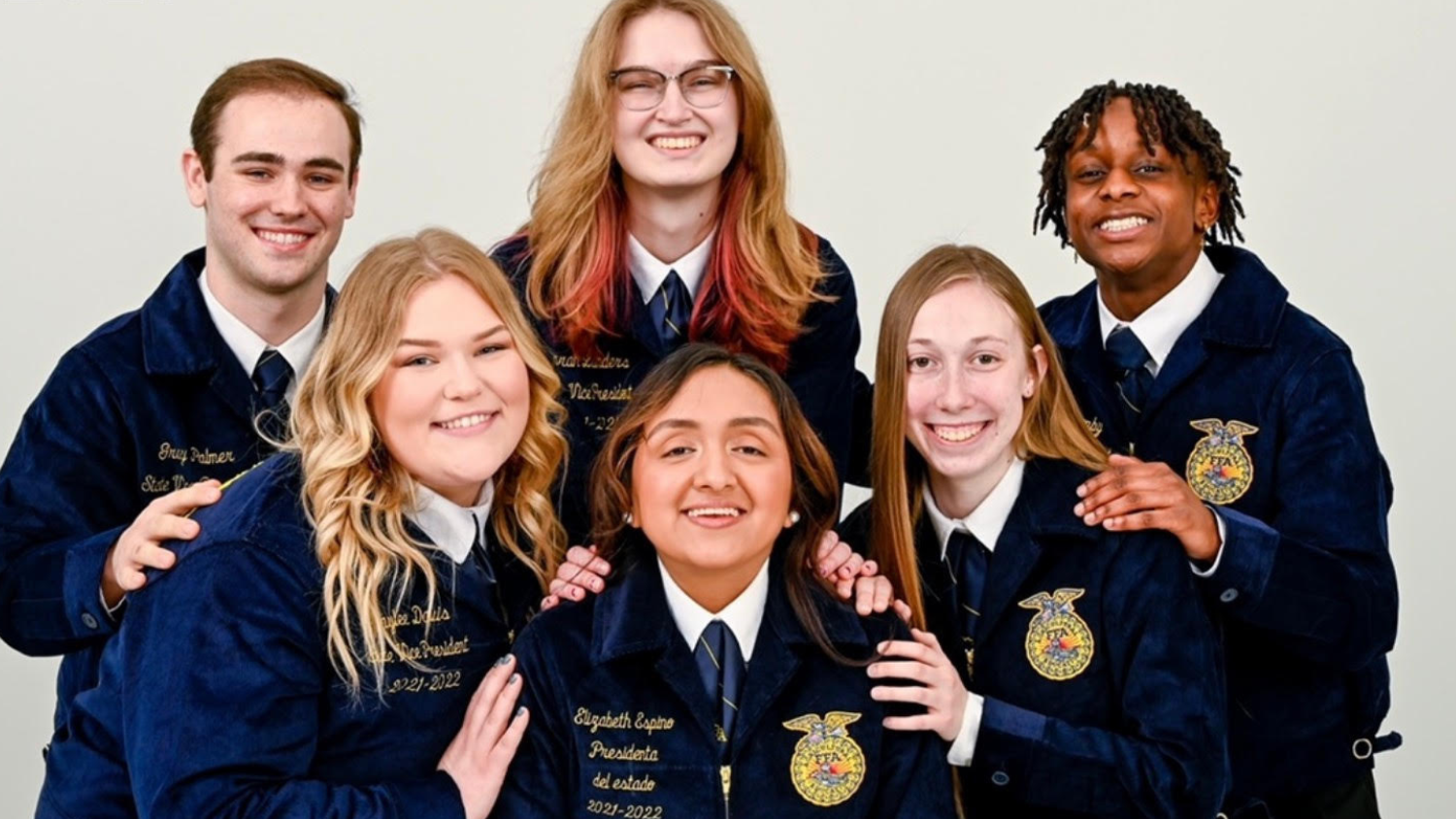 The North Carolina Future Farmers of America (FFA) is made up of 338 chapters across the state. Within those chapters, there are more than 30,000 students ranging in age from middle school to high school.
These students come from a variety of backgrounds. However, what remains constant among the group is that each student has the opportunity to develop useful skills and knowledge that prepare them for success in the agricultural industry and beyond, while also having a lot of fun. The state officer team, which currently includes five NC State students, work hard year-round to ensure students have a great experience in FFA.
"FFA truly is for everybody because of the opportunities it has with career development and leadership skills, and gaining that agricultural knowledge is totally a plus," says Haylee Davis, a current vice president of NC FFA.
Building Agricultural Knowledge
Many members join FFA when taking an agricultural education course in middle or high school. These courses, which are taught with a hands-on approach, include topics like agricultural mechanics, animal science, biotechnology, horticulture and natural resources, among others. Students often say their agriculture education teachers are some of the main reasons they become so passionate about FFA and agriculture overall.
"My agricultural teachers invested in me just as much as I invested in their classes, and they really developed me as a person," says Davis, who is studying agricultural education at NC State after having such a great experience with her teachers growing up.
The background agricultural knowledge is also beneficial for students who don't plan to pursue careers in agriculture, like Sarah Landers, another vice president of NC FFA.
"I'm majoring in biological and agricultural engineering, but I'm also minoring in soil science. Having the background knowledge from FFA is really going to help me in my future classes."
An Opportunity to Compete
Students test their knowledge gained in the classroom in competitions at the regional, state and national levels through career development events (CDEs) and leadership development events (LDEs). There are over 40 CDEs and LDEs available for NC FFA members.
"Students get to learn different areas of the agricultural industry, and then in these competitions, they use everything they learned," says Elizabeth Espino, the current NC FFA president. "You're putting your skills to a test and competing with kids across the state."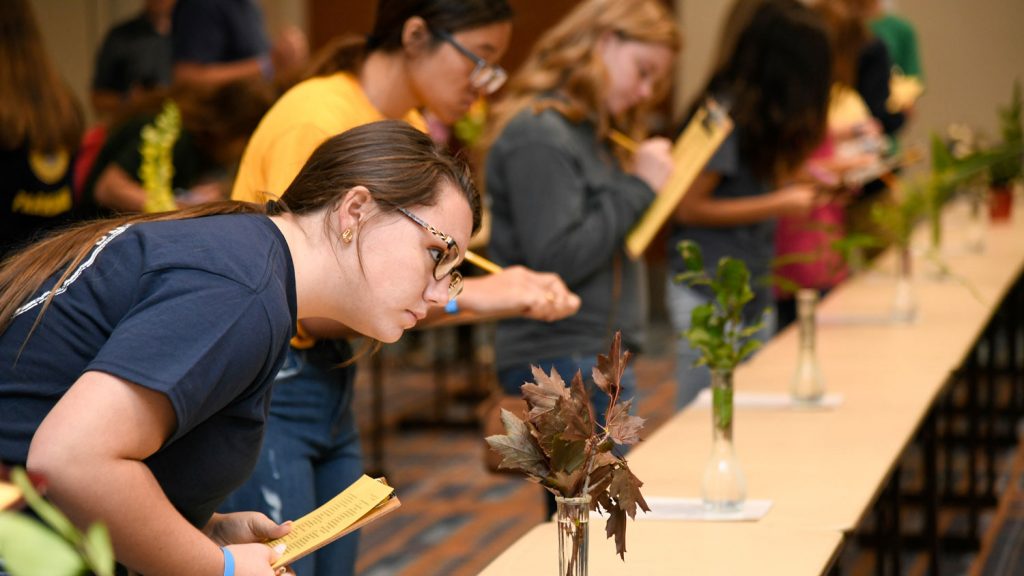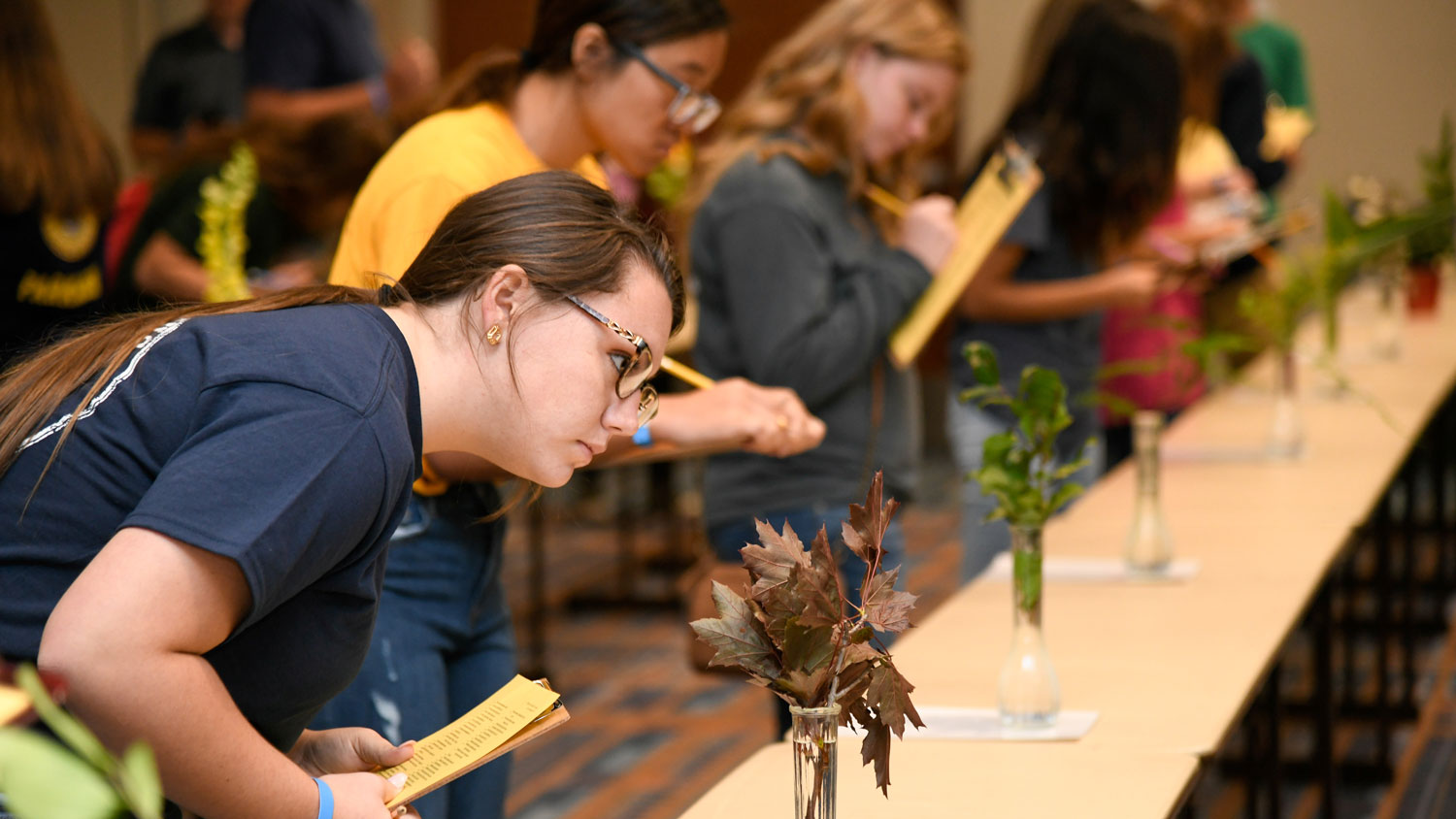 CDEs are team-based competitions on topics like horticulture, veterinary science, agriculture sales, dairy cattle judging, forestry and parliamentary procedures, among many others. For LDEs, members compete individually on topics like public speaking.
"The fact that it's a competition, you're really trying to win, and you're focused on learning the topics so you can win, but then you take a step back and you realize, 'Wow, I just learned all this about a future career that I could take later down the road,'" says Ray Lisenby, another current vice president of NC FFA.
Building Lasting Relationships
In addition to competitions, agriculture teachers set up opportunities for students to learn more about crops and processes by meeting farmers and NC State Extension specialists. These interactions also open the doors for future conversations.
"Whenever I have questions or can't answer something, I know who to call. I know I need to call my Extension office, or I need to call NC State staff, or I can call a farmer I visited a few years ago," says Espino.
NC FFA is also well-connected with top agricultural companies, including John Deere, BASF, Farm Credit and Syngenta, among others. The companies will sponsor events to teach students about the industry, providing opportunities that aren't available for students that aren't in FFA. These companies also attend NC FFA career fairs to hire students for internships and even jobs upon college graduation.
"That's where industry leaders and business leaders can come together and set up a booth, network with students and give them that opportunity to get their foot in the door. It's such a great opportunity that students might not have outside of FFA," says Davis.
Skills Beyond Agriculture
In addition to becoming agricultural experts, students also gain soft skills. For example, the ability to work with a team is at the core of FFA. You learn with other students in the classroom and then also compete with them through the CDEs.
"Sometimes you'll be working with people that you don't necessarily want to be best friends with, but just learning how to work with those people is a really important skill to have," says Lisenby.
We're hoping students will reignite their love for agriculture and leadership as they go back to in-person events.
Students also learn how to effectively manage their time with schedules filled with school and extracurricular activities.
"Most of our students are also in sports or other clubs, as well as working on their schoolwork," says Samantha Ritch, another current NC FFA vice president. "They've got a lot of things to tackle through the year, especially if you're on multiple CDE teams. It's important for them to manage their time well."
Ritch also emphasizes the importance of public speaking in FFA: "Some way, somehow, if you are involved in FFA, you're going to have some sort of public speaking skills come out of it. That's just the nature of FFA."
The State Convention
Each year, NC FFA holds its State Convention. This year, it will be held June 21 through June 23 in downtown Raleigh. The State Convention has been held virtually for the past two years, so the state officers are excited to have everyone in person again with this year's theme being "reignite."
"We're hoping students will reignite their love for agriculture and leadership as they go back to in-person events," says Davis.
The convention will be filled with workshops, presentations, social events and even a career expo, providing members the chance to network with other students and industry professionals, learn more about agriculture and just have fun.
"State convention is the one event that all our members are so excited about because we finally get to recognize everyone for their hard work, and we just get to celebrate," says Espino.