Faculty and Staff
Horticulture's Ivy Tapped to Lead Ag Institute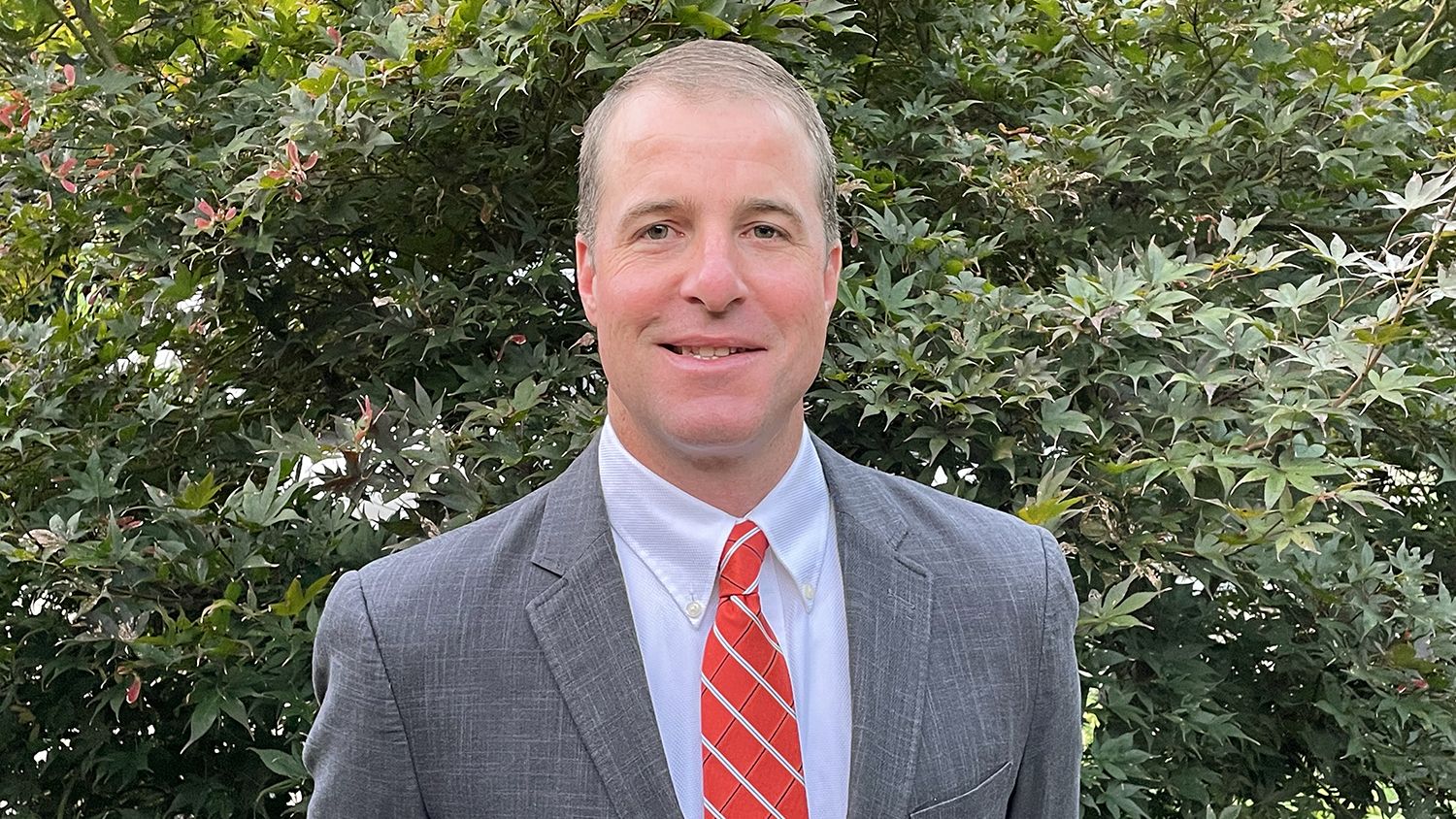 Growing up on a farm in central Tennessee, Lee Ivy has always been involved with agriculture. A senior lecturer in the College of Agriculture and Life Sciences Department of Horticultural Science, Ivy has now been tapped to lead NC State University's Agricultural Institute (AGI).
Ivy, who earned his master's degree at NC State, brings a wealth of experience to leading AGI. AGI students can earn an Associate of Applied Science degree in six academic programs, ranging from agribusiness management to landscape technology.
"I wanted to become someone that made a difference. I wanted to have an impact."  
Before coming to NC State, Ivy was a professor at Sandhills Community College.
"Having worked with associate degree students for 20 years, I feel like I understand what they're looking for and what they need," Ivy says. He says the two-year students seek out hands-on learning where they can get their hands dirty and prepare for a career in agriculture or related industries.
"It's really exciting to be directing a program that is so focused on that. North Carolina is so diverse in its agriculture. There are so many different things that we grow and do with agriculture in this state and it's an honor to be a part of that," says Ivy.
"The college welcomes Lee to take on this important leadership role with AGI. AGI is the largest and most comprehensive two-year agricultural degree program in the nation. Lee has the perfect skill set and passion for the AGI program, and I expect he will take us to the next level of excellence," says Richard Linton, dean of the college.
And being the son of an agricultural educator, Ivy has always had respect for those in the industry, especially teachers and Extension agents.
"My father taught for a few years and during that time, he would get me in touch with Extension agents or other teachers. …I started thinking about what I was going to do with my life and I wanted to become someone that made a difference. I wanted to have an impact."
Like his father, Ivy became a teacher.
"The professors I had at NC State taught me how to care for students. They taught me how to push students and expect a level of commitment from them, but also to be compassionate. They taught me passion for this industry," Ivy says. And he's never looked back.
"Lee's focus on student success and his strong connections with industry will serve our students well."
Ivy already has close ties to AGI and its students in his role as AGI coordinator in horticultural science management. One of the things he hopes to set up as AGI's new director is apprenticeships for students.
"We already do mandatory internships, but I'd like to partner with different companies that would sign on to support students throughout their education. Students in turn would sign on to work for them for a period of time," Ivy explains. He says he's already had informal conversations with folks in the horticultural industry who seem to be extremely interested.
"Lee's focus on student success and his strong connections with industry will serve our students well," says John Dole, associate dean and director of academic programs.
In addition to taking on his new role as director of AGI, Ivy is pursuing his doctoral degree.
"I'm just chipping away a little bit at a time," he says. He's focusing his dissertation on distance education versus face-to-face learning — whether skills and aptitudes are the same and how they transfer into industry.
"Essentially are students more prepared having been taught face-to-face or online? With horticulture and agriculture being such an applied science, my question is, can we do it well online or not?" Ivy says.