NC State University Professor Emerita Sara Spayd has spent decades working to build the U.S. wine-grape industry, and on Thursday, the American Society of Enology and Viticulture celebrated her accomplishments with its highest honor, the Award of Merit.
Spayd is well known in the world's wine-grape and extension community, having given more than 50 presentations to national and international audiences. She is also known for her deep commitment to student mentoring.
She's an exemplary colleague who's produced decades of brilliant research.
Former colleague Dr. Jim Harbertson of Washington State University said, "Dr. Spayd embodies what ASEV was designed to do: develop research, create a network, share the knowledge and mentor new leaders. She's an exemplary colleague who's produced decades of brilliant research, was actively involved in multiple projects and could be depended on to get you results.
"But the one thing that stands out about Sara is her ability to bring along students into the industry," said Harbertson, a faculty member at Washington. "She introduces and guides them into careers and networks they would have never thought to investigate."
Spayd earned a bachelor's degree in horticultural science at NC State in 1974, then went on to receive her master's and Ph.D. in food science at the University of Arkansas, Fayetteville. She spent 26 years with WSU's faculty, returning to NC State as a professor and extension viticulture specialist in 2006. She retired in 2016.
Why did you come to work at NC State?
In many ways, my return to NC State felt like coming home in many ways. My dad also majored in horticulture at NC State, and two other family members also graduated from the university.
How has your NC State experience influenced your life and career?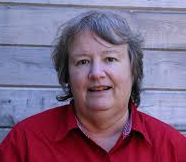 My academic career likely started on our farm. We had members of the Horticultural Science Department – Bill Nesbitt, Walt Ballinger, Gene Galletta, Lee Cushman and a graduate student by the name of Jim Ballington — conduct research on the farm when I was young.
I was always interested in science. The focus of those research programs was not only disease resistance but also on improved quality. My career interest was the impact of horticultural practices on fruit and product — mainly wine — quality.
I also took advantage of new experiences offered other than academic, maybe a bit too much so my freshman and sophomore years. I heard my first symphony orchestra (NY Philharmonic) and classical pianist Van Cliburn; I saw my first ballet; and in my junior and senior years, I saw a lot of amazing NC State basketball. (The team went 72-1 those years.)
Can you tell us about the impact of your research, teaching and extension work?
When I started my career at Washington, there were about 15 wineries and 4,500 acres of wine grapes, mainly European type (Vitis vinifera) and a few French-American hybrid leftovers. In the industry, everyone knew everyone else. There were also about 40,000 acres of Concord grapes for juice.
I focused mainly on wine. There was plenty of information on how cultivars performed but we needed a lot more work on how to grow them. At the time, the growers received 3 acre-feet of irrigation per year for each acre, and they felt obliged to use every inch.
When I came to North Carolina, the European wine grape and French-American grape side of industry was relatively new. The industry is still small but growing.
This resulted in a negative review by an internationally known newsletter, managed by a famous wine critic, slamming Washington growers and wines. So the team that worked on grapes looked at fertilization and irrigation as prime areas. The growers rapidly adopted — to the point of scary rapid — things they observed from the research before we could even publish papers. By the time I left, there were over 300 wineries and about 30,000 acres of wine grapes in Washington.
While there, I also started extension certificate programs in viticulture and enology that began face-to-face and then went online except for hands-on grape and wine camps. The program started with a grant from industry and was immediately self-sustaining from inception. The program continues and at least in the past at times had a waiting list of a couple of hundred people. At the onset, there were only 30 people in a 2-year cohort.
When I came to North Carolina, the European wine grape and French-American grape side of industry was relatively new, with Biltmore dating back to the '60s and a couple of others into the '80s. The industry is still small but growing. There are lots of challenges with growing in North Carolina. When I returned, I understood the growing conditions and brought a wider perspective of bunch-grape production.
On the family farm, which is where I caught the grape bug, we had 40 acres of muscadines. Part of my philosophy in working with growers came from growing up on a farm. I never tried to oversell planting grapes and always urged caution in knowing the production practices and the market for the product. Reality (economic and time) and quality were the prime considerations.
Family: I always felt like the department was a home away from home.