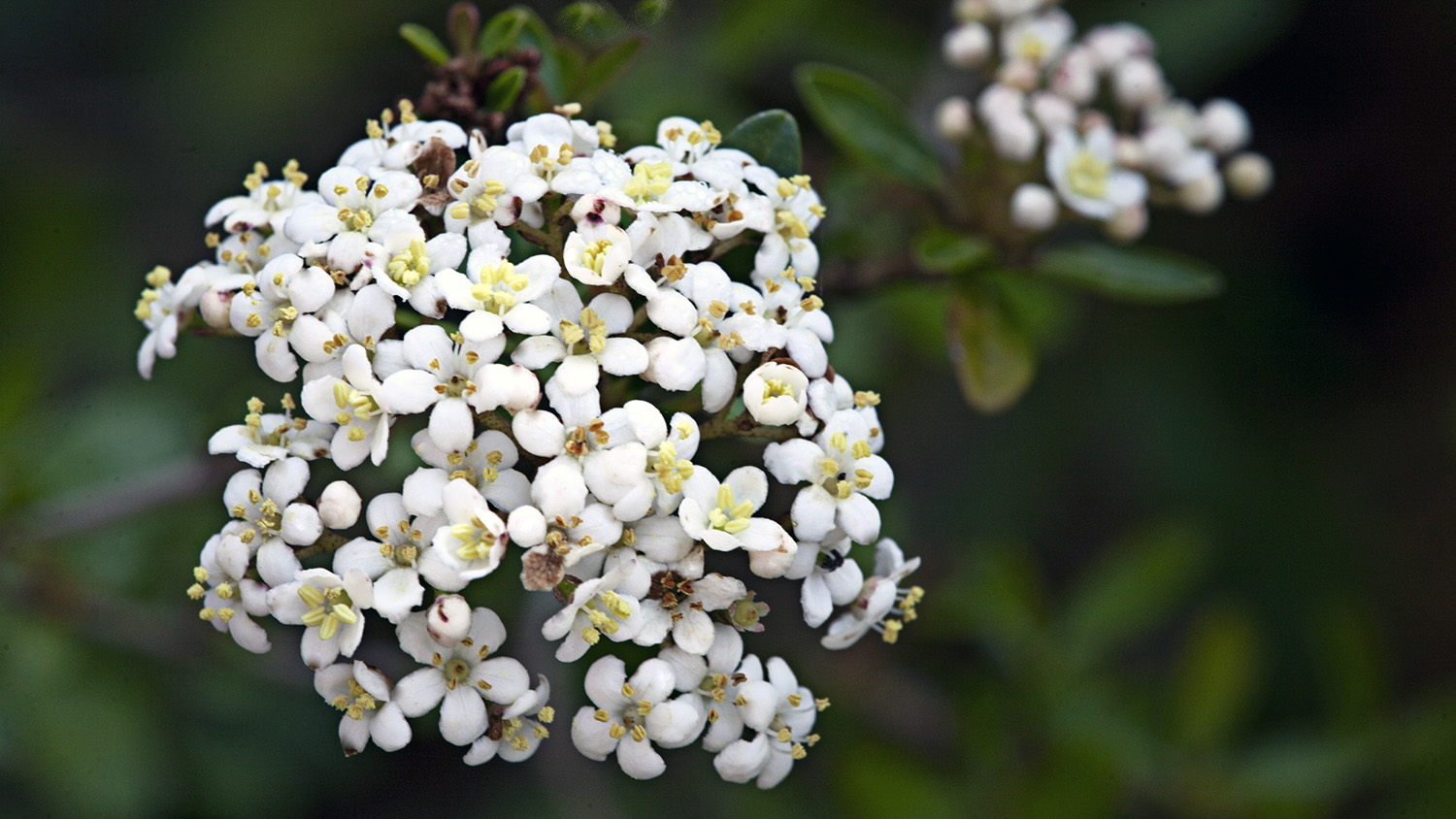 Looking for something new to spruce up your yard or garden? For those in the Southeast or mid-Atlantic, JC Raulston Arboretum's Choice Plants program has several recommendations.
NC State University horticulturists evaluate thousands of plants in annual landscape trials at the arboretum. Then through Choice Plants, they work with a group of wholesale plant producers as well as retail nursery representatives from Johnston and Wake counties to pick the best of the best.
"What we are looking for in these plants are underutilized or little known plants that really have the potential to be in the mass market," said Arboretum Director Mark Weathington said.
Distinctive and adaptable plants for the Southeast
Born of a partnership between the arboretum and the Johnston County Nursery Marketing Association, the Choice Plants program has released six plants to the gardening and landscaping community since 2012.
The most popular of the Choice Plants, Weathington said, seems to be 'Raulston Hardy,' a dwarf viburnum. 'Raulston Hardy' is a tough, drought-tolerant but beautiful native plant, he added. It makes a small, neat mound without any pruning and is topped in spring with masses of white flowers.
Some of the other plants introduced through the program are:
'Unraveled' weeping boxwood: an elegant shrub that grows in full sun to shade, is exceptionally drought tolerant and deer resistant.
'Kay's Early Hope' Chinese redbud: a small tree that begins flowering in early March and continues until May. Lavender-pink flowers cover the stems before heart-shaped leaves appear. It's named for NC State's late women's basketball coach Kay Yow.
'Welch's Pink' American beautyberry: a native shrub with small, pink summer flowers and gorgeous pink fruit from late summer into winter.
Richard Currin of Currin's Nursery in Johnston County has been involved with the program from the start and said it's benefitted both the green industry and consumers.
"There are a lot of plants that exist that aren't in production but should be," he said. "Growers can get in a rut, planting the same thing year after year, and the Choice Plants program has added several plants to our palette."
About the arboretum
Located along Beryl Road in Raleigh, the JC Raulston Arboretum is a nationally acclaimed garden with one of the largest and most diverse collections of landscape plants in the Southeast. Its mission is to introduce, display and promote plants that diversify the American landscape, as well as to provide educational experiences to the general public, students of all ages, and the green industry.