Executive Decisions
By Dee Shore
The Executive Farm Management Program gives farmers business training from experts around the region – thanks in part to Johnny Barnes, a 1987 CALS graduate in agricultural economics.
Johnny Barnes believes in the value of learning for a lifetime – not just for himself, but for the managers who help him run a diversified farming operation across five counties.
With a recent gift to CALS, he's making sure others with similarly complex farms and agribusinesses have access to first-rate continuing education in business management and leadership.
The newly launched Executive Farm Management Program will give farmers exposure to expertise, not just from CALS but also from East Carolina's College of Business and the Center for Innovation Management Studies in NC State's Poole College of Management. The three institutions work together on the program.
"Unlike growers in the Midwest and Great Plains, who can have highly mechanized farms with tens of thousands of acres of one or two crops, many of us are managing, financing and running operations based on specialty crops and labor-intensive crops," said Barnes, whose Spring Hope farm produces sweet potatoes, tobacco, soybeans, watermelon, peanuts and wheat. "We needed a program targeted to the challenges we face."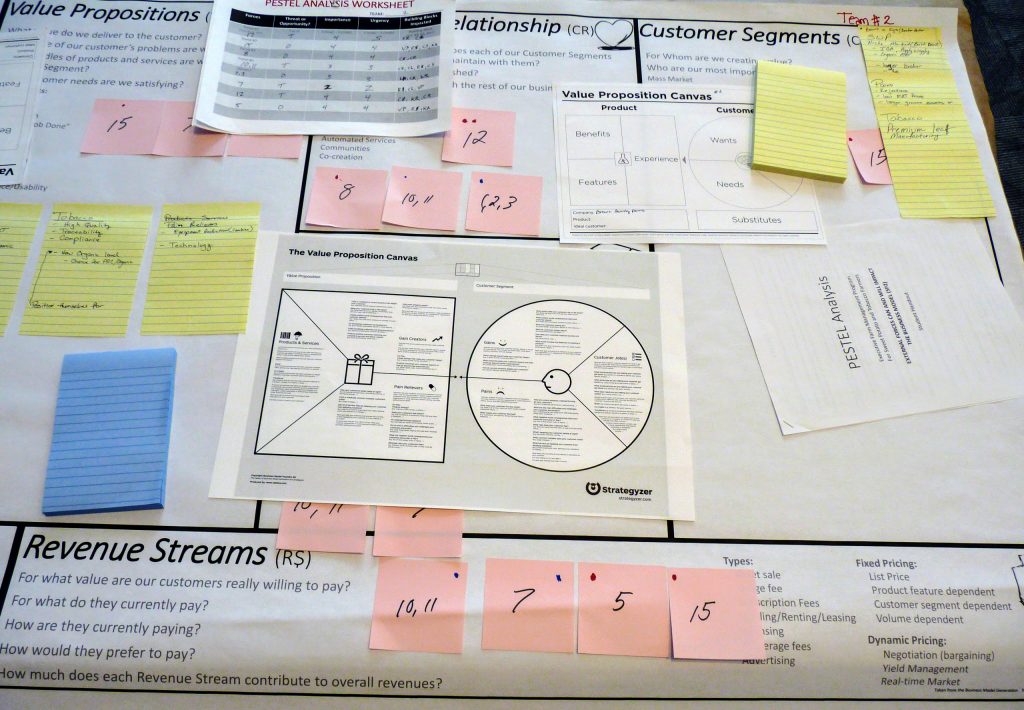 Barnes and another farmer, Richard Anderson of Nashville, recently contributed a total of $50,000 to help launch the program, along with a grant from the North Carolina Tobacco Trust Fund Commission.
Bill Teague, chairman of the North Carolina Tobacco Trust Fund Commission's board of directors, said he expects that the program will have an impact even beyond the farms represented.
"These agriculture leaders will certainly take new ideas back to their farms," he said. "That will benefit not only all aspects of their farming operation, but also the communities they are in."
Blake Brown, CALS' Hugh C. Kiger Professor of Agricultural Economics, serves as program director. He said the initial program is tailored to North Carolina sweet potato and tobacco farmers. Subsequent programs will likely focus on different segments of the agricultural industry and be open to farmers from throughout the Southeast.
That's important, Barnes said, because southeastern farmers have unique needs when it comes to business management and leadership. He's been to a similar program offered in Texas, but found it wasn't precisely targeted to the needs of growers here.
Representatives of 21 farms that grow 31,000 acres of sweet potatoes — a fifth of the nation's crop — and 11,000 acres of tobacco signed up for the pilot program, Brown said. The program fee of $2,500 covers two weeklong workshops and lodging in Raleigh. The workshops, one held in February and one in November, focus on such topics as strategic planning, financial management, human resource and labor issues, and leadership styles.
Facing Shared Challenges
Each month between workshops, participants will be able to connect with each other and with university faculty through one-hour online sessions on topics ranging from tax management to the impact of mergers and acquisitions in the agriculture industry. Participants can also obtain business planning help for their farms, Brown said.
Barnes believes the program will not just help develop business management skills, but also connect farmers with others facing shared challenges.
And that's not just talk. Barnes enrolled two of his own farm managers in the program.
"When we are out here on the farm, it's easy to get focused on the day to day. Sometimes we are isolated. This gives us a chance not only to get continuing education but to come together and network." — Johnny Barnes