Esbenshade Tapped as FSLI Director
Dr. Ken Esbenshade, NC State Alumni Distinguished Professor of Animal Science, has been named director of the Food Systems Leadership Institute (FSLI), a national executive leadership program for upper-level leaders in higher education, government and industry.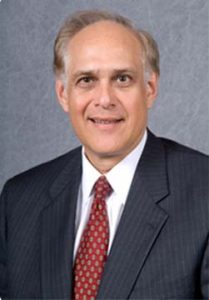 "FSLI is a remarkable academic leadership program," said CALS Dean Richard Linton. "Participants emerge with strengthened leadership skills, new knowledge to lead organizational change and a broader understanding of our world's food system. I'm proud that Dr. Esbenshade will now lead this important program."
CALS was instrumental in starting FSLI and now serves as primary host institution, with the responsibility of program implementation. The Ohio State University and California Polytechnic State University, San Luis Obispo also are partners.
Esbenshade served more than 20 years as a CALS administrator – most recently as associate dean and director of academic programs – and returned to the CALS faculty in 2012. He specializes in the reproductive physiology of farm animals and has taught courses, published research articles and conducted extension programs in this area. Esbenshade is a member of several professional and honor societies and has received multiple awards for teaching and leadership excellence.
"I am honored to be appointed director of the Food Systems Leadership Institute," Esbenshade said. "I was a member of the first cohort of FSLI, and I hope to further the legacy of the former directors and continue to build FSLI as the premier leadership program for professionals involved in the food systems."