Faculty and Staff
Emerging Research Showcase Connects Faculty with Partners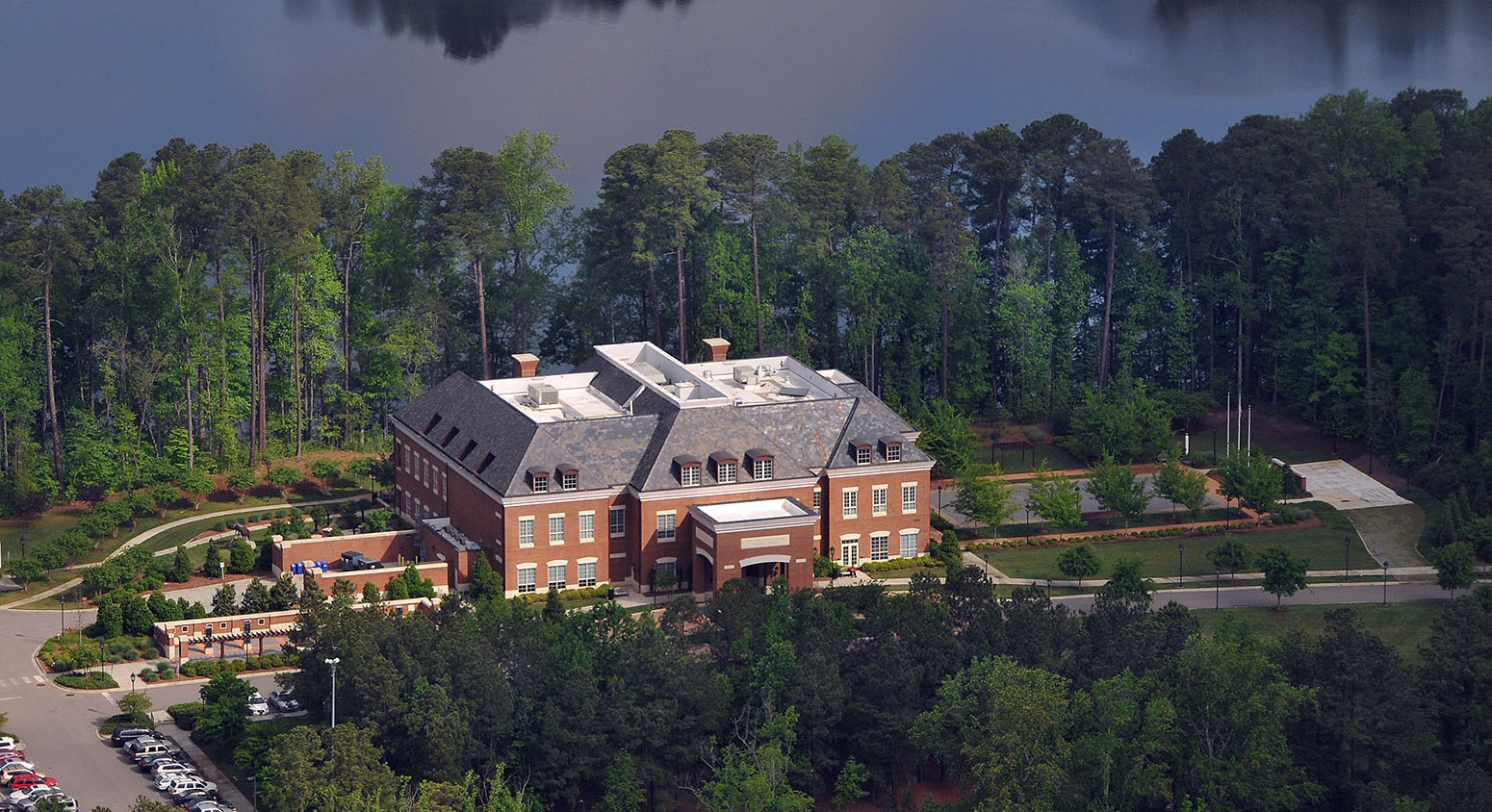 Last month, seven faculty members from the Animal and Ecological Systems gathered on Centennial Campus to share their innovative research with potential industry partners at the second Emerging Research Showcase.
The showcase, part of a series established and organized by CALS' Director of Research Partnerships Deborah Thompson, was sponsored by BASF, the North Carolina Biotechnology Center, Novozymes and DSM. Industry representatives from multi-national companies, startups and nonprofits attended the event. Prior to the faculty's 15-minute presentations, Steve Lommel, CALS' associate dean for research, provided an overview of the college's Food Animal Initiative.
We're very excited by this new mechanism that allows us to give our external partners an 'early look' at CALS research
"The Emerging Research Showcase series gives faculty an opportunity to present their most innovative and high-risk, high-reward ideas to our industry stakeholders, an audience that can offer feedback and support ranging from letters of interest for grant proposals, to student support and research funding," Thompson said. "We're very excited by this new mechanism that allows us to give our external partners an 'early look' at CALS research."
Three researchers from animal science, and one each from food, bioprocessing and nutrition sciences; entomology and plant pathology; biological and agricultural engineering and applied ecology were among the seven faculty members who shared their early research.
Lisa Dean, a USDA Food Technologist in the Department of Food, Bioprocessing and Nutrition Sciences, presented her idea to extract antioxidant components from waste peanut skins to produce a nutraceutical ingredient for food while the leftover peanut skins are an improved feed for animals.
Casey Nestor, an assistant professor in animal science, talked about how he is advancing the use of a large animal model for understanding the connection between brain signals and reproduction.
Benjamin Reading, an assistant professor in applied ecology, shared his work breeding hybrid striped bass and the opportunity to revolutionize the aquaculture industry in North Carolina.
David Tarpy, a professor in the Department of Entomology and Plant Pathology and an extension apiculturist, presented his research on honey bee colony health and measuring different factors that impact queen reproduction.
Natalie Nelson, an assistant professor in Biological and Agricultural Engineering, talked about the importance of improving undergraduate data science education in order to create a workforce that is able to take advantage of the big data boom.
Jon Holt, an assistant professor in animal science, shared his idea of using the microbiome as a marker of stress in pigs. Specifically, he would like to see if the presence of certain types of bacteria in the pigs' mouth or feces is linked to known stress markers in the blood.
Dan Poole, an associate professor in animal science, shared his work on how fescue toxicosis impacts the cattle immune system and the potential to partner on ways to detect the toxin or boost the cattle's immune system.
Poole hopes that working with industry partners will advance the understanding of how the fescue toxin decreases the immune system of cattle and eventually generate a product that can reduce the harmful effects, which leaves the cattle more vulnerable to Bovine Respiratory Disease.
He found the showcase to be a valuable experience — especially for getting his research in front of companies that might not be aware of the groundbreaking research being done in the field of animal science. He met two potential partners through the event.
"I thought this opportunity that brought everybody together was extremely beneficial," he said. "Everyone should get involved in the showcase, if the opportunity arises. This allows us to tell our story to a larger audience, and one outside of the normal box that we tend to stick to."
Poole's research is made possible by North Carolina's research stations, funding from the North Carolina Cattlemen's Association and ongoing partnerships with Zoetis and Select Sires.
Our first 2021 Emerging Research Showcase was held in February. Faculty members from the Food, Biochemical and Engineered Systems presented their cutting-edge research to interested industry partners.
Interested in attending the next Emerging Research Showcase?
Register now for the next Emerging Research Showcase on April 14, 2021 from 9 -11:30 a.m. This session will focus on international collaboration.