Student Spotlight
Chelsi Oxendine: Native American Graduate Student Improving Her Community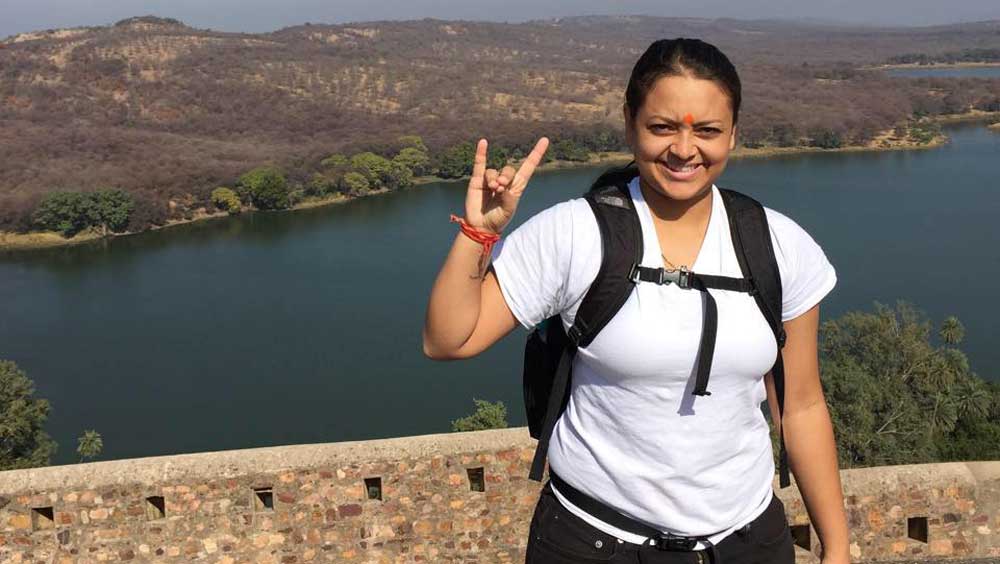 Chelsi Oxendine, an American Indian graduate student at North Carolina State University, is working toward a master's degree in agriculture education and extension. Oxendine is also in her third year of teaching animal science at a high school in her hometown of Red Springs, North Carolina, as well as serving as an FFA advisor and a softball coach.
Being involved in her community is something that Oxendine is very passionate about, and it's played a major role in deciding which path to take for her career.
"My work is very important because it is used to build up the next generation," says Oxendine.
In her role as a teacher, Oxendine tries to emphasize to her students that there are more aspects of agriculture than just farming.
"I decided to take this career path because I want to see our younger generations advance and be capable of providing for themselves and others in the future," she says.
I felt like I had met my family outside
of my hometown.
As an American Indian, Oxendine says coming to NC State was a "culture shock." In her hometown, she was considered a part of the majority. And while there were challenges associated with this change, Oxendine says it taught her how to "adapt and overcome obstacles" that might arise in her life.
She's even found her own community with Sigma Omicron Epsilon, Inc. The sorority focuses on five main ideals: unity, friendship, love, trust and loyalty surrounding Native American culture. The sorority's mission is to encourage and aid students of Native American backgrounds to complete and succeed in higher education while also providing information about the challenges Native Americans and tribal communities face. The sisters are engaged in leadership by participating in various activities throughout the year, including community service and advocacy events.
"I felt like I had met my family outside of my hometown. It was a place of belonging and an organization that gives back to the community and Native students," says Oxendine.
The sorority has provided Oxendine with ways to give back to her community and inform the public about Native American culture.
Beyond her sorority, Oxendine is also grateful to Travis Park, a professor in the Department of Agricultural Human Sciences, and Misty Lambert, an assistant professor in the same department, for their mentorship and guidance.
"There isn't a time that I haven't been able to call them," says Oxendine. "They will try everything in their power to help me."
Oxendine credits NC State with better preparing her mentally for the future.
"Where I come from, you have to be capable of adapting to many environments."