Faculty and Staff
CEFS' Creamer Retires After 25 Years of Service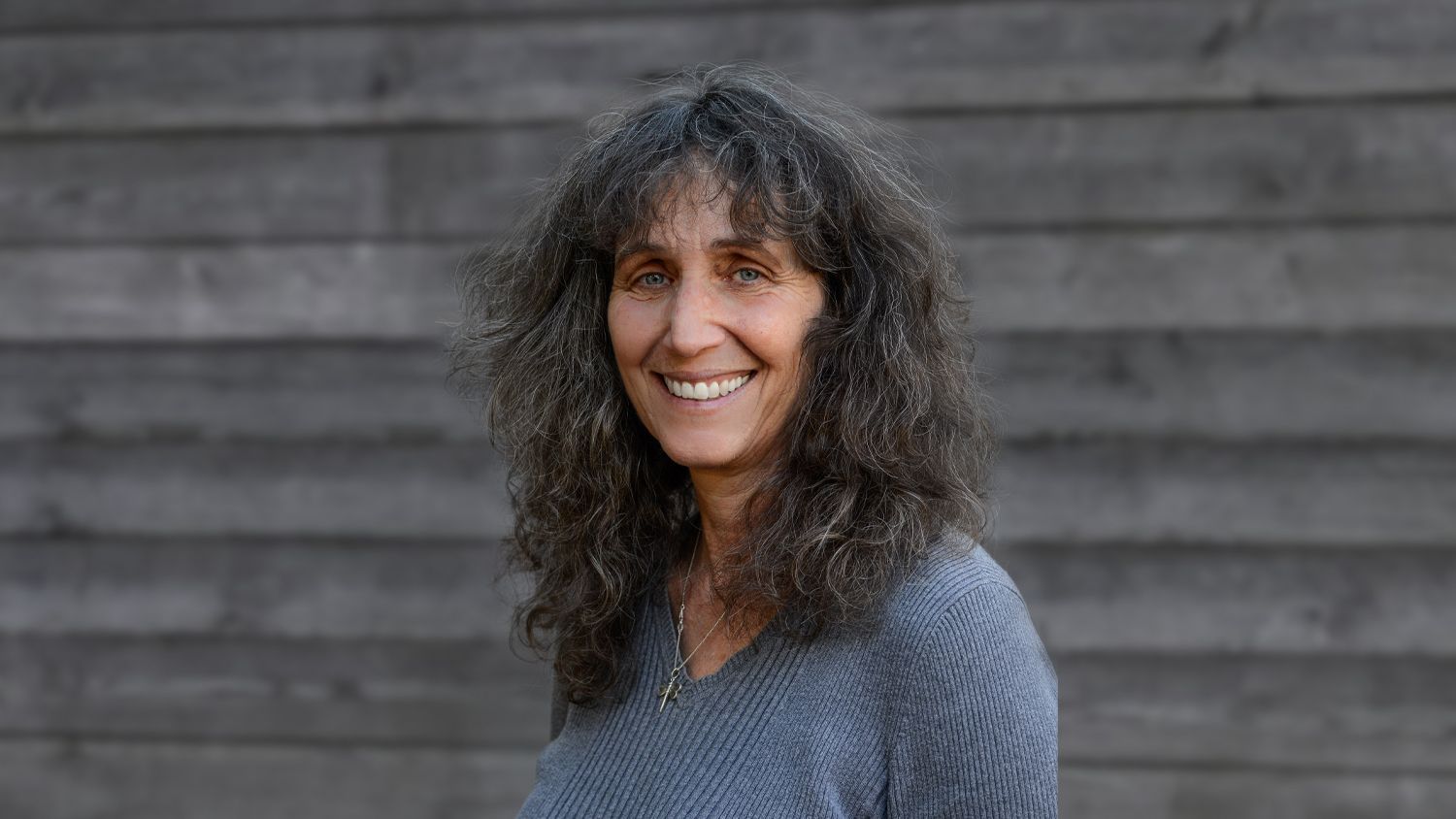 Agriculture and food have always been a part of life for Nancy Creamer, one of the nation's leading experts on sustainable food and farming systems and the daughter of an egg farmer in Southern California.
Her path to the College of Agriculture and Life Sciences (CALS) began in 1995, when she joined NC State University as an assistant professor and extension specialist in the Department of Horticultural Science. From there, Creamer held a variety of positions, including distinguished professor of sustainable agriculture and community-based food systems and director of the Center for Environmental Farming Systems (CEFS) — a partnership between NC State, North Carolina Agricultural and Technical State University and the North Carolina Department of Agriculture and Consumer Services.
Now, after 25 dedicated years of service, Creamer is forging a new path — retirement.
I chose to work in sustainable agriculture because I was very interested in environmental sustainability, world hunger and food insecurity.
CALS appointed Michelle Schroeder-Moreno, a faculty member in the Department of Crop and Soil Sciences and director of the Agroecology Education Program and Farm and Assistant Director of Academic Programs at CEFS, as interim director at NC State.
Creamer said she's both proud and grateful to pass the reins to Schroeder-Moreno. "I, of course, will miss my engagement with this dynamic program, but will look forward to seeing CEFS continue to thrive."
Before coming to NC State, Creamer remembers first learning about CEFS while applying for a job at NC State that was based at one of the university's research stations in Plymouth, North Carolina.
"At my interview, the dean at the time told me about CEFS, but it was just an idea that was getting started. I was excited about it, and took the position out in Plymouth. I was there for two and a half years before moving to main campus."
Creamer's first role with CEFS was co-coordinator of the Organic Production Systems Unit. She soon became the Center's first director in the early 2000s. She continued to play an instrumental role in developing CEFS and turning it into what it is today — a national model for innovative, interdisciplinary effort across departments at both of North Carolina's land-grant universities.
"What makes CEFS unique is that we are not only conducting research on various aspects of production systems and their impact on farmers' profits and the environment including climate change, but are also integrating research, extension, and education across the entire food system. This includes facilitating local food supply chains at various institutions like schools, childcare and senior centers, or within particular commodities like local meat," Creamer said.
CEFS also supports individuals coming together in their own communities through food councils to address the needs they've identified, for example supporting healthy food access for everyone.
"We are looking to make sure that our work doesn't exacerbate the racial inequities that exist in the food system, and can in fact contribute to reducing those inequities. We're tying everything together to look at the whole food system," said Creamer.
CEFS is always looking for the win-win-win, Creamer shared.
"CEFS works to improve production systems by looking at farm viability and environmental sustainability while growing businesses in the local supply chain and improving food access for people who might not have access to fresh fruits and vegetables," all at the same time she said.
Though she's played an important role in CEFS' success, she remains humble and thankful to everyone who's helped along the way.
"An important aspect to CEFS is that we don't do anything by ourselves. We work with a vast number of partners across the state," Creamer said.
It's been the collaboration of all those partnerships with CEFS that has made a lot of what we've accomplished possible.
Jennifer Zuckerman, chair of CEFS' board of advisors and director of strategic initiatives at the Duke Sanford World Food Policy Center, said Creamer's spirit and vision truly propelled CEFS into being a leader in innovative agriculture research and in the evolving field of local and regional food systems.
"She made CEFS a key partner across organizations in North Carolina and nationally. Her commitment to making substantive impacts in her field made a difference for all of us in North Carolina and created a launching pad for Michelle Schroeder-Moreno to continue forward," said Zuckerman.
CEFS has created a fund in Creamer's honor — the CEFS Student Support Fund. The fund will support student programs and activities in CEFS including scholarships, graduate student support, internships, apprenticeships, training and more with a goal of increasing diversity through recruiting and hiring practices. CEFS hopes this fund will continue Creamer's legacy of creating opportunities for innovation and collaboration especially for students focused in areas of social justice, food system equity, climate change and other CEFS priorities.