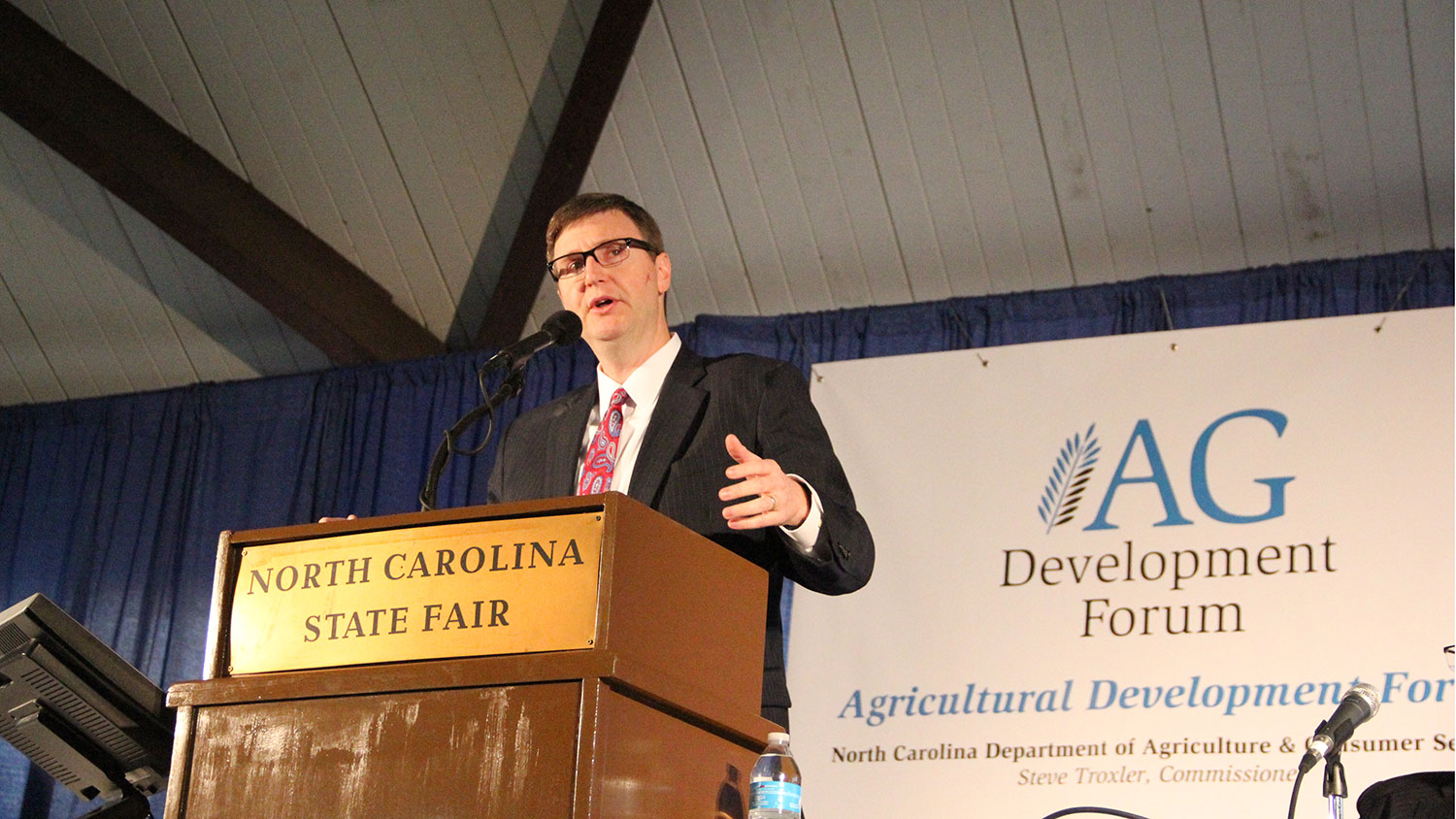 Ray Starling, an alumnus of NC State University's College of Agriculture and Life Sciences, has been named special assistant to the U.S. president for agriculture, trade and food assistance by the National Economic Council.
First established under President Bill Clinton, the National Economic Council advises the president on matters related to global economic policy.
Starling has deep roots in agriculture, having participated in 4-H programs throughout his youth and later being elected national FFA vice president.
In 1999, he received his undergraduate degree from NC State in agricultural and extension education, and in 2012, he earned his law degree from the University of North Carolina.
Starling has served as both chief of staff and general counsel and senior policy adviser for U.S. Sen. Thom Tillis. Before that, he served as general counsel for the North Carolina Department of Agriculture and Consumer Services.
"The issues surrounding agriculture today are complex," said NC State College of Agriculture and Life Sciences Dean Richard Linton. "Ray's unique agricultural background and experience make him a great selection for this position."
"We are very proud of Ray," shared Linton. "We are also proud to have been a part of his journey to this point – supporting him through 4-H and FFA and his pursuit of an agricultural education degree that serves as a great foundation for this most important role for U.S. agriculture."
Starling will begin his new role next week.