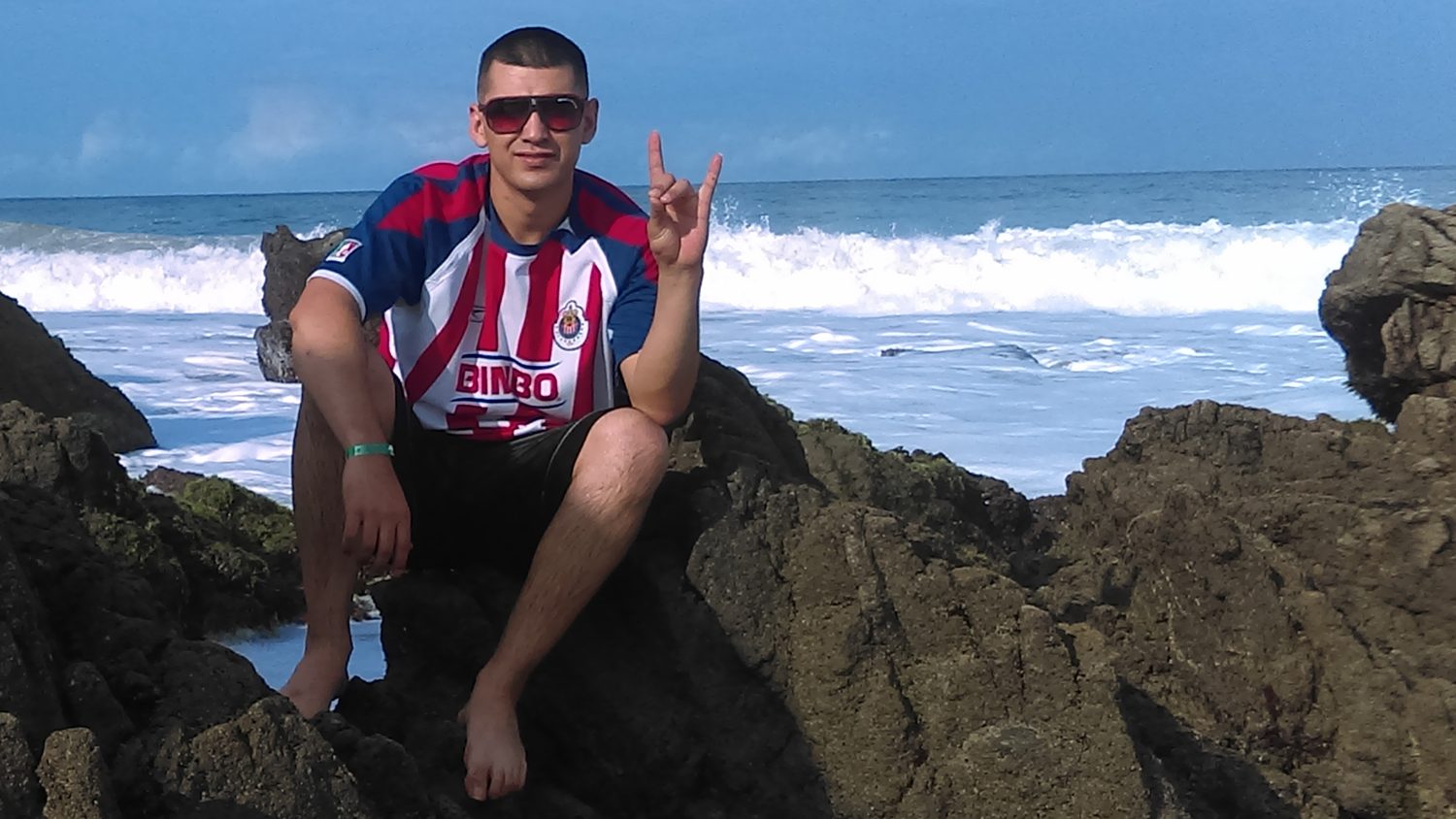 When Ricardo Aldape went to work at a vegetable and peach farm when he was 14, he thought it would be a good way to earn a little extra money. What he didn't realize was that the job would lead to a love of agriculture that has shaped the course of his life.
While the course hasn't been easy, Aldape has accomplished what he set out to do: He recently became the first member of his family to graduate from NC State University, earning a horticultural science degree with a minor in agricultural business management. Meanwhile, he continues to hold an agriculture job and bought wooded land to start his own pine straw business.
How did you get interested in agriculture?
The truth is, I wasn't interested in agriculture. My father and mother were hard workers, but there were four of us children, and they'd give us $5 a week to help pay for school lunches. I was happy to get $5. Usually I set it aside and put it into a bank account that my dad opened for me. So basically, I wanted a job, and I got one at a peach farm where my family worked. The farm is called Johnson's Peaches, and it's owned by Garrett and Barbara Johnson.
More and more, they started liking my work and my abilities, and so I started getting more responsibilities. I started working at the stand, making boxes. Then I started unpacking fruit, then packing fruit. Then the next step was to go to Greensboro to help sell at the farmers' market. The next thing was wholesale work in Raleigh. But Garrett is 85 now and wants me to stay on the farm to help him out. So I work basically full-time at the farm. I started when I was 14, and I am 25 now, and I'm still with him.
What led you to NC State?
I started falling in love with agriculture, more and more and more. I started to learn about the plants and what they need, the cultivars and varieties. I didn't want to go to school when I graduated from high school, but my father said, 'You either go to school or you work with me at the foundry,' which is burning hot. So I said, 'I will go to school.'
I went to Sandhills Community College for two years, and as I was transitioning from that, Garrett asked me, 'Are you really interested in farming?' I said, 'Yeah, I like it.' He's the one who told me about NC State. I'd never heard of it before; I had only heard about Duke and Carolina. … So I came here in 2012, and everything was going fine. But then on December 27, 2012, I had a brain aneurysm. I had signed up for classes in the spring, but there was nothing I could do. I couldn't walk or talk. Basically I was paralyzed.
It took about a semester of speech therapy and physical therapy. I used a walker, and when I felt I was without the need of it, I continued at Sandhills Community College, taking one class at a time to get the hang of it. I didn't want to come back to NC State and get another brain aneurysm, so I just took a class at a time. I felt good — I got a B, and I took some more classes, and then more classes. And in 2015 I returned to NC State.
What made you decide to come back to NC State?
I wanted to get the diploma. I told myself and God, 'If you let me obtain the diploma, then I will be happy. I will have obtained my goal.'
What are some of your favorite memories of NC State?
I did a study abroad in the United Kingdom, and because I had won a Chancellor's Scholarship for that, I was invited to speak to the chancellor and his guests.
I'm planning to study abroad again this summer in Mexico. It's called Sustainability in Emerging Countries. My family is from Mexico, and I am going to try to visit family members while I'm there.
What's next for you?
One thing I want to do is to encourage other people in the Hispanic community to get an education. I feel like, if I could earn a diploma, anybody else can do it.
I didn't like high school at all, so I hardly went. And everybody knew it. So that's the reason why I am going to tell them, 'You know my past, and now I have a bright future. If I can do it, y'all can do it.'
I'm planning to continue working with Garrett. And I bought 14 acres of long leaf pine, mainly using money I'd saved from my parents and my job. The peaches are Plan A, and Plan B is the long leaf.
What do you want to accomplish with your life and career?
I just want to make everybody happy. I know that's impossible. I just want to make myself happy, too, and with experience I want to be a farmer one day.
What advice would you give to an entering student?
Study. Keep studying, and just put your life in God's hands. College is tough. It's stressful, but it will be rewarding afterwards.
You can make a difference for students like Ricardo. Give today!