AGI Launches Initiative for Veterans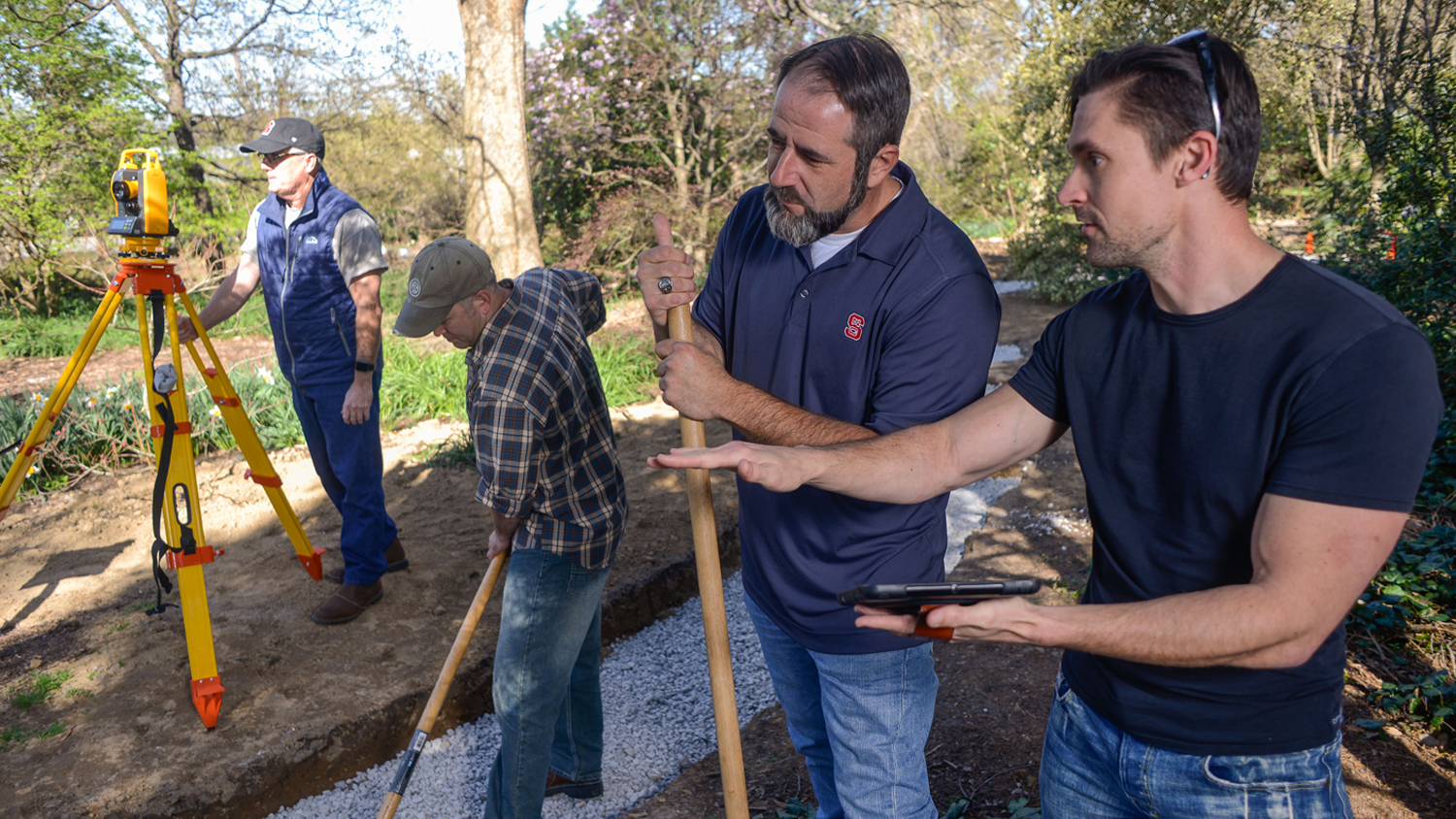 A new initiative in the Agricultural Institute seeks to connect veterans to the plentiful jobs available in North Carolina's agriculture sector.
Veterans bring crucial experience to tasks that might be daunting for others, AGI Director Elizabeth Wilson said – like the time she asked a veteran whether he felt comfortable driving a half-million dollar tractor.
"That's no problem," the veteran replied. "I used to drive $5 million boats all the time."
Right now, there are only 28 veterans in the College of Agriculture and Life Sciences, Wilson said. To reach more, Wilson hired Robert Elliott, a Marine Corps veteran and recipient of the 2016 Innovative Young Farmer of the Year award from the Farm Credit Associations of North Carolina. In the first three months of the new initiative, Elliott has recruited six veterans.
"I believe this is a really great program for vets," Elliott said. "The Agricultural Institute is one of the greatest fast tracks for veterans to get into agriculture and have a meaningful career, either in industry or on the farm."
Agricultural industries have a surplus of well-paid jobs and a lack of qualified candidates, Wilson said. And it's not all crops and tractors.
"We have jobs out there just waiting, whatever side of the industry you're interested in," Wilson said.
Veterans face unique challenges as they transition back to civilian life and pursue an education, Elliott said. Benefits from the GI Bill typically cover tuition and fees, plus a housing allotment – but for veterans with families, this falls far short of covering monthly expenses. Many current veterans on campus have to work multiple jobs while trying to pursue schooling.
In addition to student recruitment, Wilson and Elliott are working to find scholarship funding for veterans with families.
"Agriculture is the biggest industry in the state, and the military is the next largest," Wilson said. "It just seems like a natural marriage of the two industries."
If you're interested in supporting veterans and their families through scholarships to cover costs not funded via federal benefits, contact Chris Wessel at cwessel@ncsu.edu or 919-515-7678.