After the Flood: Rebuilding an Extension Center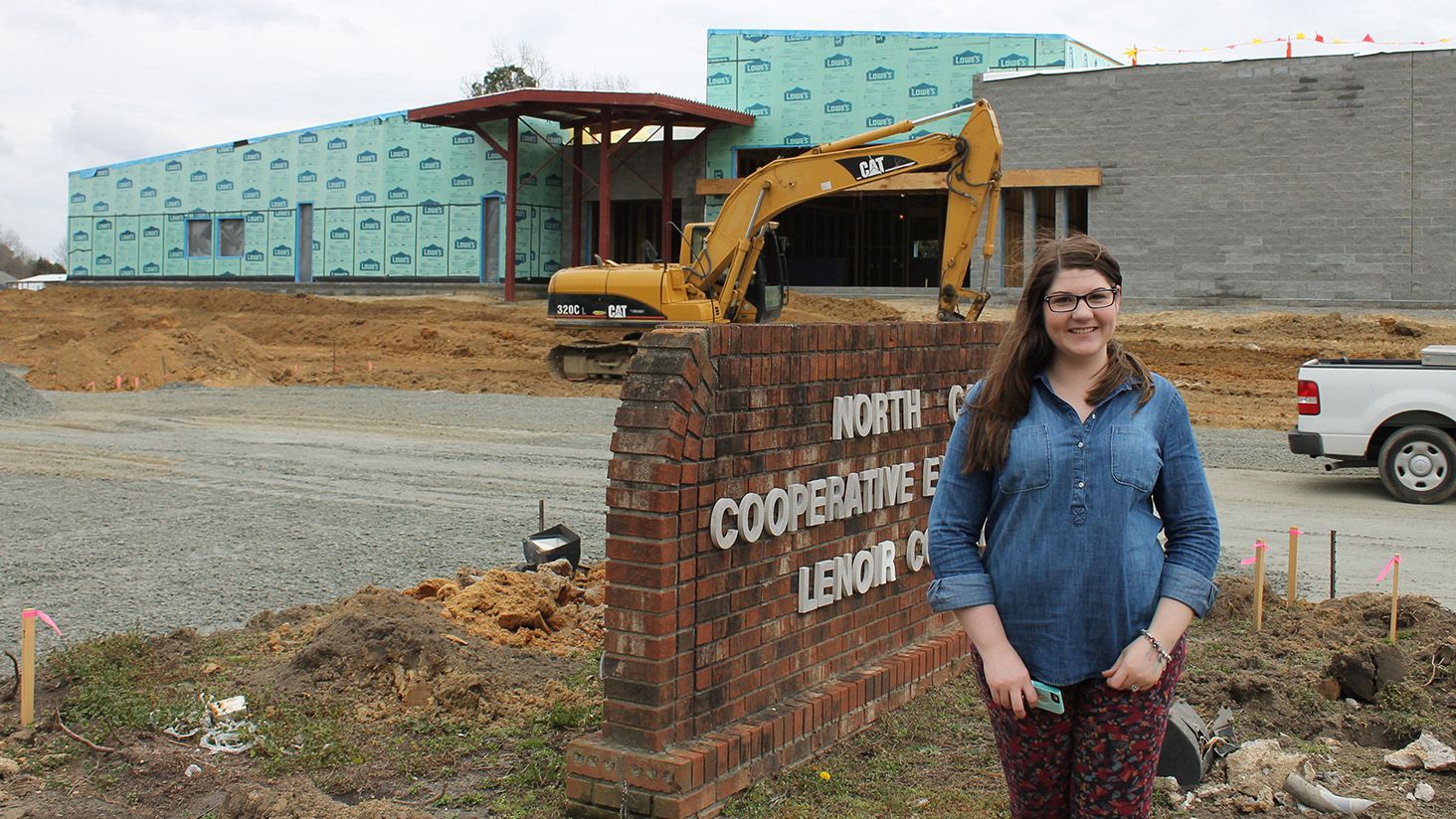 In the months since Hurricane Matthew flooded their building, Lenoir County's Extension staff members have worked under trying conditions. But with a new building under construction, the future looks brighter.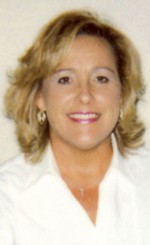 When Hurricane Matthew drenched Eastern North Carolina in October 2016, floodwaters rose to 33 inches inside Lenoir County's Cooperative Extension Center. It stayed for seven days, ruining furniture and supplies and making the building uninhabitable and the past year tough on Extension staff.
Things are looking up now, says County Extension Director Tammy Kelly, with construction crews making headway on a new building that will open later this year. It's at the same location as their old site near Kinston, but the building will be raised 7 feet – well above the flood line.
In June, the county received a $1.4 million Golden LEAF Foundation grant, which, coupled with insurance coverage, made the project possible. Golden LEAF is a nonprofit devoted to strengthening the state's economy by providing an array of grants, mainly in tobacco-dependent, economically distressed and rural communities.
Rural Lenoir County has certainly been distressed, with families displaced for months. Some have moved back into homes that aren't safe, Kelly said, and she doubts that all of those who left will return.
In the immediate aftermath of the storm, Kelly and other staff members knew their building would flood, as it had after Hurricanes Fran and Floyd. They stacked sandbags outside to stop the water and put equipment, records and other important items on top of desks. As water rose, the police had them evacuate the building and site.
Meanwhile, they were responsible for manning a shelter for companion animals – a 24-hour task – at a time when some were dealing with damage to their personal property and homes.
As the floodwaters receded, staff members cleaned, salvaged and removed all they could from their building. They brought what they could use to their homes and other places for safe keeping.
While county government struggled to find an appropriate home for Extension, the staff has worked in a rented space that has a few drawbacks.
To get into the office building for meetings that are held after 5 p.m., clients need to know a code or have someone from the staff let them in. There's not a kitchen for conducting nutrition education classes, so a popular summer cooking camp for 4-H'ers was cancelled last summer. And walk-in traffic is down significantly, Kelly said, especially among farmers. Most farmers are located in the southern part of the county, but the rental space is north of that, in Kinston's busy downtown.
In addition to the challenges they have faced in carrying out their educational mission, Kelly and her staff members are still working at tables instead of desks and with Rubbermaid tubs instead of filing cabinets.
"In the beginning, the first several months were pretty frustrating, and the long-term fallout from the hurricane is significant," she said. "But now it's mostly little things, like not having a drawer for pencils and not having easy access to some of our stuff.
"Who could believe it's been more than a year?" she said. "And who could believe that we'd be in the same rental office for two Christmases?"
On the other hand, the staff has been able to celebrate the fact that its livestock arena has been rebuilt and reopened. That helped morale, and so has the construction of the new building, Kelly said.
"In a matter of months, we'll have a beautiful building," Kelly said. "So we are seeing the light at the end of the tunnel."
NC State Extension is hard at work in communities across North Carolina.