$2 Million Golden LEAF Gift Bolsters N.C. Food Processing Innovation Center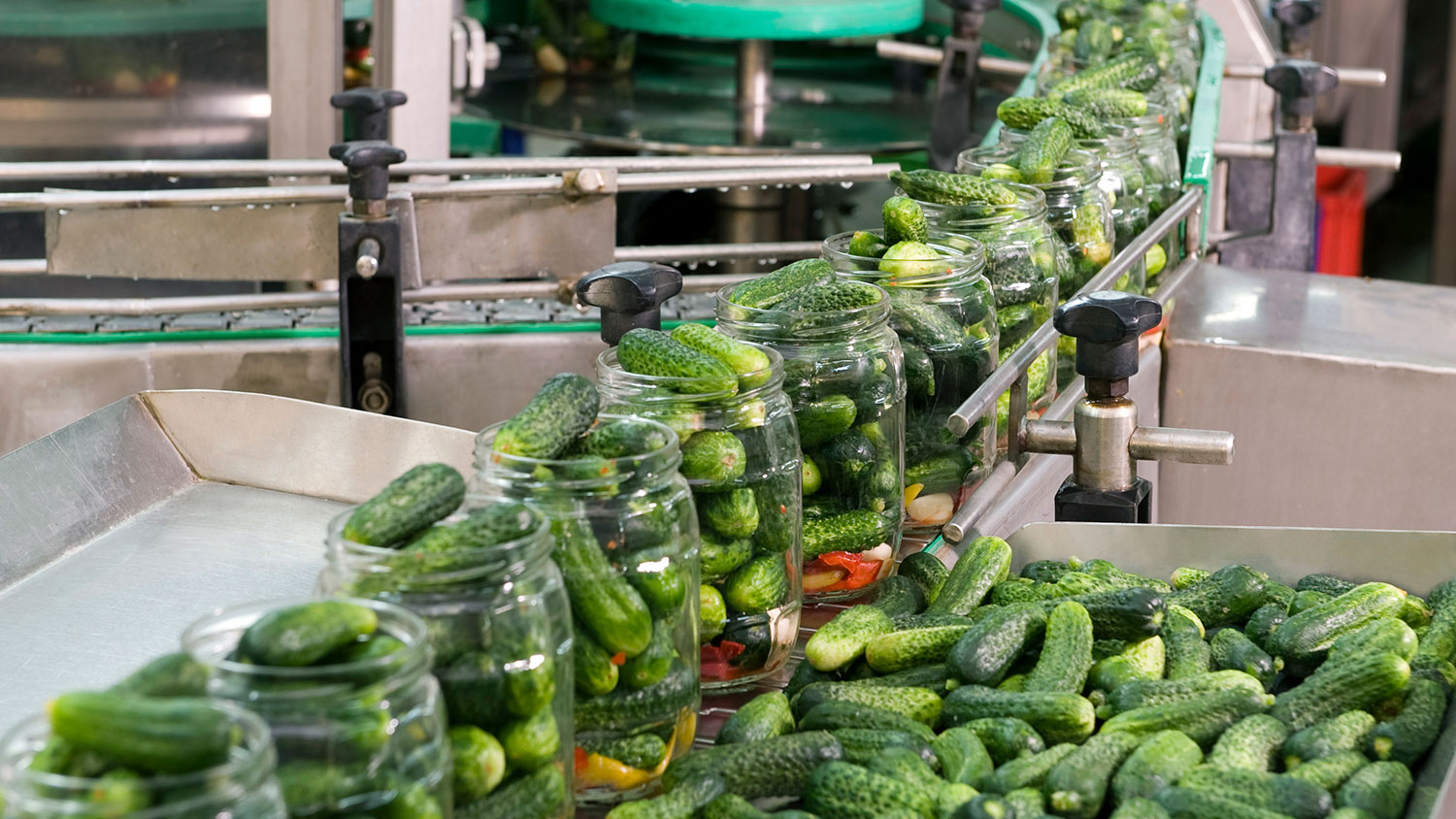 The N.C. Food Processing and Innovation Center received another round of support today as the Golden LEAF Foundation issued a grant for $2.2 million to purchase equipment for NC State University's Kannapolis facility. This grant follows the Oct. 26, 2017 affirmative vote by a group of elected, nonprofit, business and university leaders to accelerate a partner-driven initiative to grow North Carolina's food manufacturing economy.
The committee's vote in support of plans for the N.C. Food Processing Innovation Center allows funding to be released by the legislature to begin the design process and support marketing and communication activities. It will also allow for other funding sources to be pursued.
"This center will support statewide technical assistance for aspiring food business owners, as well as lead the engagement and recruitment of large food manufacturers, resulting in new good-paying jobs in our rural communities," said Dan Gerlach, Golden LEAF President.
The N.C. Food Manufacturing Initiative was born from a 2014 legislative economic feasibility study that estimated a potential gain of 38,000 jobs and $10 billion in additional state revenue if the state's food processing and manufacturing industry was expanded. A key component of the initiative's success is the N.C. Food Processing Innovation Center that received $4.4 million in the General Assembly's recent budget and was formally approved in October by the Food Processing Innovation Center Committee.
This new hub for plant-based food science and manufacturing advancement will be located on the N.C. Research Campus (NCRC) in Kannapolis, and will help local food entrepreneurs translate ideas into commercially viab­­le products, assist with production transitions to regional co-packing facilities and offer state-of-the-art equipment. The center will help larger manufacturers access cutting-edge food science and manufacturing technologies developed by NC State University, as well as scientists from seven other North Carolina universities conducting food and health research at the NCRC and on university campuses throughout the state.
[pullquote color='red' align='left']This is a defining moment for North Carolina's agricultural future.[/pullquote]The Food Processing Innovation Center advisory committee was appointed by the General Assembly and was led by Agriculture Commissioner Steve Troxler. The committee included leaders from NC State University's College of Agriculture and Life Sciences (CALS), the Economic Development Partnership of North Carolina (EDPNC), the North Carolina Research Campus, as well as other business, agricultural and economic development organizations. The committee's charge was to develop and approve the center's business, operational, marketing and communications plans, and provide operational oversight and integration into the initiative's broader recruitment and promotional efforts targeting prospective food manufacturing p­­­artners.
"Agriculture drives North Carolina's economy, and this initiative can help build on this strength to broaden the economic impact," said Commissioner Troxler. "Through our partnerships and the work of this innovation center, we can capture more value for what we grow and can add new food manufacturing and agricultural jobs to the state for generations to come. We think this is a defining moment for North Carolina's agricultural future."
North Carolina agriculture and agribusiness generate $84 billion in annual economic impact and represents the third most agriculturally diverse economy in the nation. The state's farmers grow more than 90 crop varieties, and rank second in the nation in pork, poultry, egg and turkey production. Despite this agricultural strength, roughly 80 percent of what is raised and grown is currently shipped out of state for processing – exporting jobs and revenue.
The N.C. Food Manufacturing Initiative not only establishes new centers for food science and manufacturing breakthroughs, it also funds a dedicated food processing and manufacturing economic development professional within EDPNC. This position was funded by the General Assembly and will work closely with the N.C. Department of Agriculture and Consumer Services to coordinate marketing and recruitment activities.
"Our farmers only make 10 percent of an item by the time it's in the market – the other part is all processing," said Rep. Linda Johnson (R-Cabarrus). "This commitment by the state shows that we are confident we can reclaim some of the other 90 percent of the process to keep at home – creating jobs here in North Carolina instead of shipping them out of state."
The Kannapolis facility will be one of the only university-based food innovation centers designed, built with the ability to operate in compliance with U.S. Food and Drug Administration's CGMP (Current Good Manufacturing Practices) certification – a distinct marketing advantage that helps food entrepreneurs and manufacturers more quickly formalize production-ready recipes and new product introductions.
"North Carolina has all the right assets: a strong agricultural product base, abundant natural resources, universities creating a highly trained workforce, ideal proximity to large populations and ports and strong partnerships. We are well positioned to grow food manufacturing – from seed to supermarket," said CALS Dean Richard Linton.
A video of the committee launch can be seen here: http://go.ncsu.edu/FPMIStory
For more information on the initiative visit: http://go.ncsu.edu/fpmi