Cancer Research Personal for CALS Student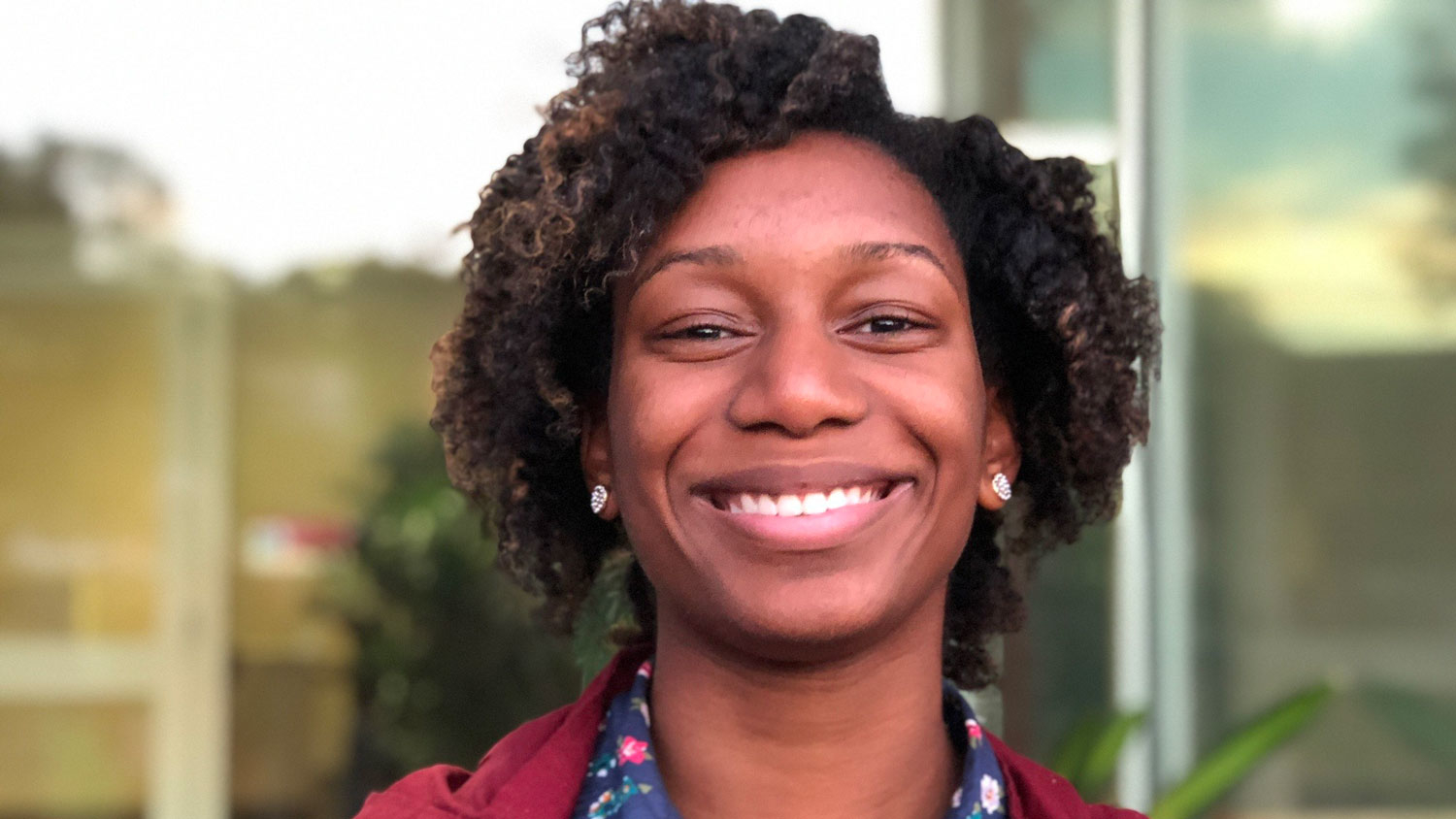 Brianna Harvey is making the most of her time at NC State. Not only is she pursuing two majors, she also serves as an ambassador for the College of Agriculture and Life Sciences.
NC State "was the only in-state school I could really see myself going to. I went on a tour with my high school, and it just solidified my passion for this school," said Harvey, now a junior. 
At first, she had a hard time choosing between human biology and biochemistry but ultimately decided on biochemistry, because she liked its scientific approach.
When Harvey found out she could easily double major, she added human biology. 
And sticking to science, Harvey works in Melanie Simpson's  lab sequencing proteins involved in prostate cancer metastasis. Simpson is head of the Department of Molecular and Structural Chemistry.
"My part of the project is protein crystallography. After the proteins are sequenced, we try to figure out what exactly their role is and ways we can try to stop the tumor progression in prostate cancer," Harvey said. "Graduate and undergraduate students purify the proteins, and I put them in a series of solutions … and try to turn it into a crystal." 
Harvey's research holds a special place in her heart.
"My aunt died of breast cancer. She didn't even know she had it until like two or three weeks before she passed," Harvey said. "Cancer overall, no matter what kind it is, affects a lot of people, and it's something that I feel we should have a cure for by now. It's just something I'm really passionate about."
Many research projects, like the one Harvey is working on, have been put on hold due to the coronavirus. Harvey said most of the proteins will probably get frozen while projects are on hold, and researchers in the lab will pick up where they left off whenever they can. Although she is disappointed, she realizes the seriousness of what's going on.
"I have labs, and I'm not sure how that's going to work online. I feel like we're losing the hands-on aspect of being in a lab, but I understand the concern. It's just one of those situations you have to deal with," Harvey said.
In addition to her studies and research, Harvey also serves as a CALS Ambassador.
"I've  always liked talking to prospective students because even before becoming a CALS Ambassador, I would always go back to my high school and talk to students who were thinking about applying to colleges and answering their questions," Harvey said. "I know sometimes it's easier for high school kids to talk to someone closer to their age." And it's easy to talk about a school she's passionate about.
Despite a little uncertainty now with classes, Harvey is optimistic and excited for her future. After she  graduates in May 2021, she plans to go to medical school. Though she is passionate about helping fight cancer through her NC State research, she wants to be a cardiovascular surgeon.
Discover more amazing CALS students like Brianna.
This post was originally published in College of Agriculture and Life Sciences News.