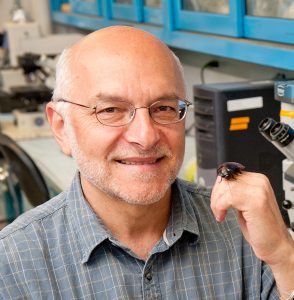 Dr. Coby Schal, Blanton J. Whitmire Distinguished Professor of Urban Entomology, was recently selected to receive the 2017 Graduate School Outstanding Mentor Award in the area of Biological and Life Sciences. This award is only given every other year to a single faculty mentor, and nominations may be made only by graduate students or graduate alumni.
Schal's selection for this award is a testament to both his exemplary track record of outstanding mentorship, and his students' appreciation for his hard work and dedication.
Click Here for more information about Dr. Schal's Lab!