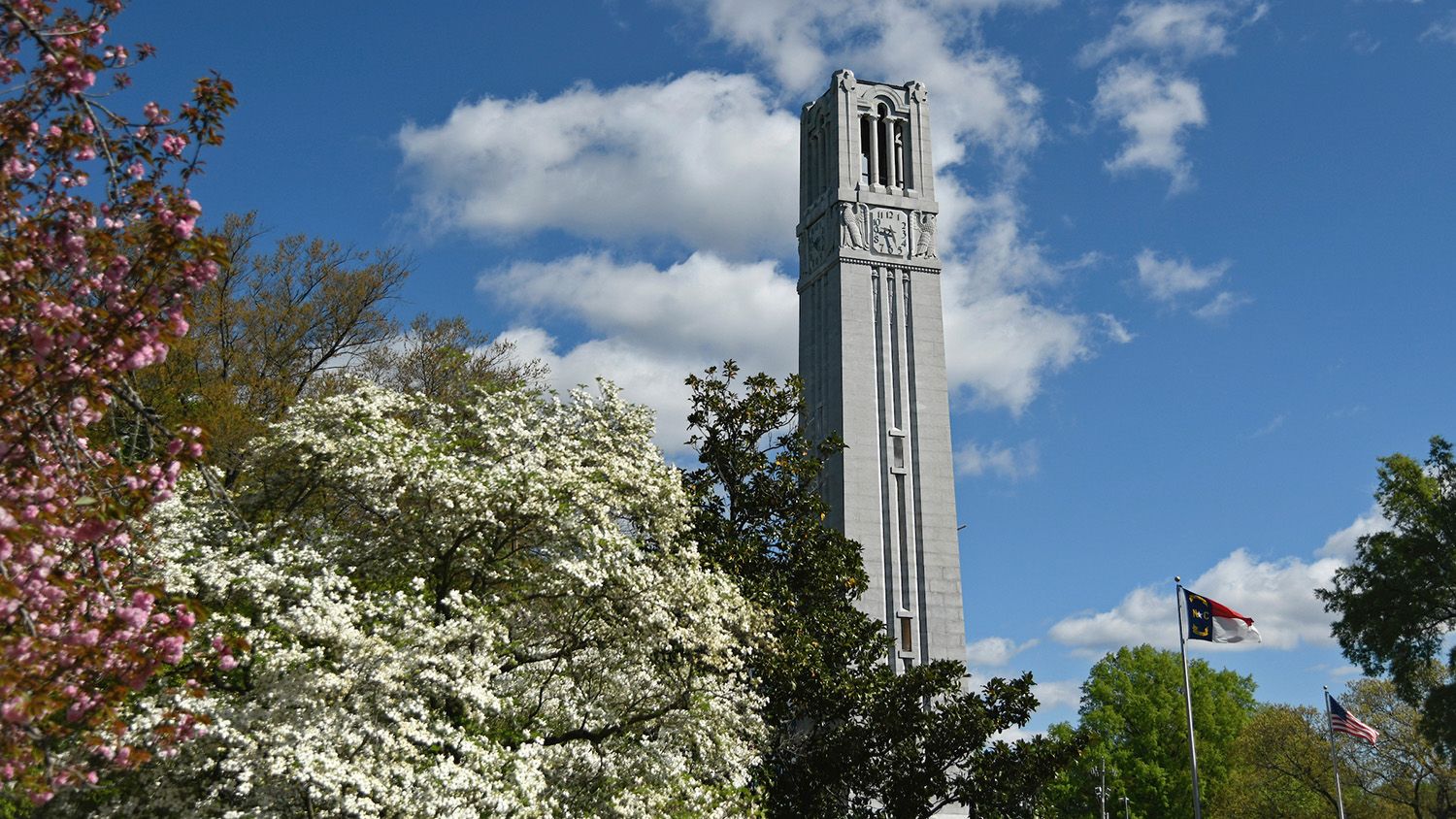 Apply to the Faculty LEAD Program
Are you a faculty member who
Is interested in moving into a leadership role?
Has recently accepted a leadership role?
Is an experienced faculty leader wanting to hone your skills?
The new Faculty LEAD (Leadership Education and Development) program may be right for you. This certificate normally has a cost associated with it, however, in this inaugural offering, the Office of Faculty Development is paying this charge for up to 30 faculty members.
The Faculty LEAD Program, sponsored by the NC State's Learning and Organizational Development and Office of Faculty Development is intended for faculty members who want to become better leaders. This year-long, cohort-based program is synchronous and offered via Zoom. Faculty participants will participate in six synchronous meetings that will result in a Faculty LEAD certificate:
September 18, 2020: Leading with Emotional Intelligence
Discover the ways your emotions factor into your success as a Faculty Leader and establish goals to help shape your Emotional Intelligence and how you respond and interact with others.
October 16, 2020: Adapt Your Communication Style to Improve Collaboration
Faculty Leaders will gain useful insights of social styles and communication patterns and how to engage others to achieve results and improve team dynamics.
November 20, 2020: Managing Difficult Conversations
Learn how to prepare for difficult situations, lead the conversation with an effective step-by-step guide, and apply this new skill to a faculty-centric scenario.
February 21, 2021: Leading Collaborative Productive Meetings
Understand the characteristics of productive meetings and learn best practices for structuring and implementing four different meeting types. Faculty Leaders will participate in a meeting scenario and depart with a template to implement in their own work unit.
March 19, 2021: Budgeting
Understand how NC State's budget works, how the annual budget cycle functions, and how the campus aims to maintain stable finances after a major budget deficit. Review how to manage your budget and know which accounts align with your spending needs.
April 16, 2020: Participate in a LEAD Event
Faculty Leaders will participate in a leadership dialogue event with other university leaders to discuss a relevant topic impacting our university.
To apply for one of the 30 spots, fill out the application form by 5:00 p.m., August 31. Acceptance decisions will be sent on September 8.
Faculty Meet-Up: Teaching in Uncertain Times
Join us over lunch virtually for whole-group discussions facilitated by staff from DELTA, NC State University Libraries, and OFD. Faculty and teaching graduate students are invited to attend. Bring your questions and ideas to share with colleagues about teaching in these challenging, uncertain times. Meet-ups will occur via Zoom every Thursday from 12:00-1:00 pm during the Fall 2020 semester. Registration is required in order to receive the Zoom meeting details.
Fall 2020 Reading Circles
Registration is open now through August 24 for OFD's Fall 2020 Reading Circles. If you have participated in Reading Circles in the past, you will notice that there have been some changes to the program to improve your experience, so please read this announcement closely.
Our Fall 2020 Reading Circle selection is Small Teaching Online: Applying Learning Science in Online Classes by Flower Darby with James M. Lang (Jossey-Bass, 2019, 288 pages). The concept of small teaching is simple: small and strategic changes have enormous power to improve student learning. Instructors face unique and specific challenges when teaching students online. This book offers small teaching strategies that will positively impact the online classroom. It outlines practical and feasible applications of theoretical principles to help your online students learn. It includes current best practices around educational technologies, strategies to build community and collaboration, and minor changes you can make in your online teaching practice–small but impactful adjustments that result in significant learning gains.
The NC State University Libraries provide unlimited ebook access to Small Teaching Online: https://catalog.lib.ncsu.edu/catalog/NCSU4879123. OFD will not be distributing physical copies this semester.
Our Fall 2020 Reading Circles will be fully online and synchronous, with meetings held in Zoom. All meeting dates and times have been preset by OFD; you just need to sign up for the schedule that best suits you.
Recent Post of Faculty Forum
Check out these recent posts on OFD's blog, Faculty Forum:
Upcoming Events
Thursday, August 20
Friday, August 14
Monday, August 24