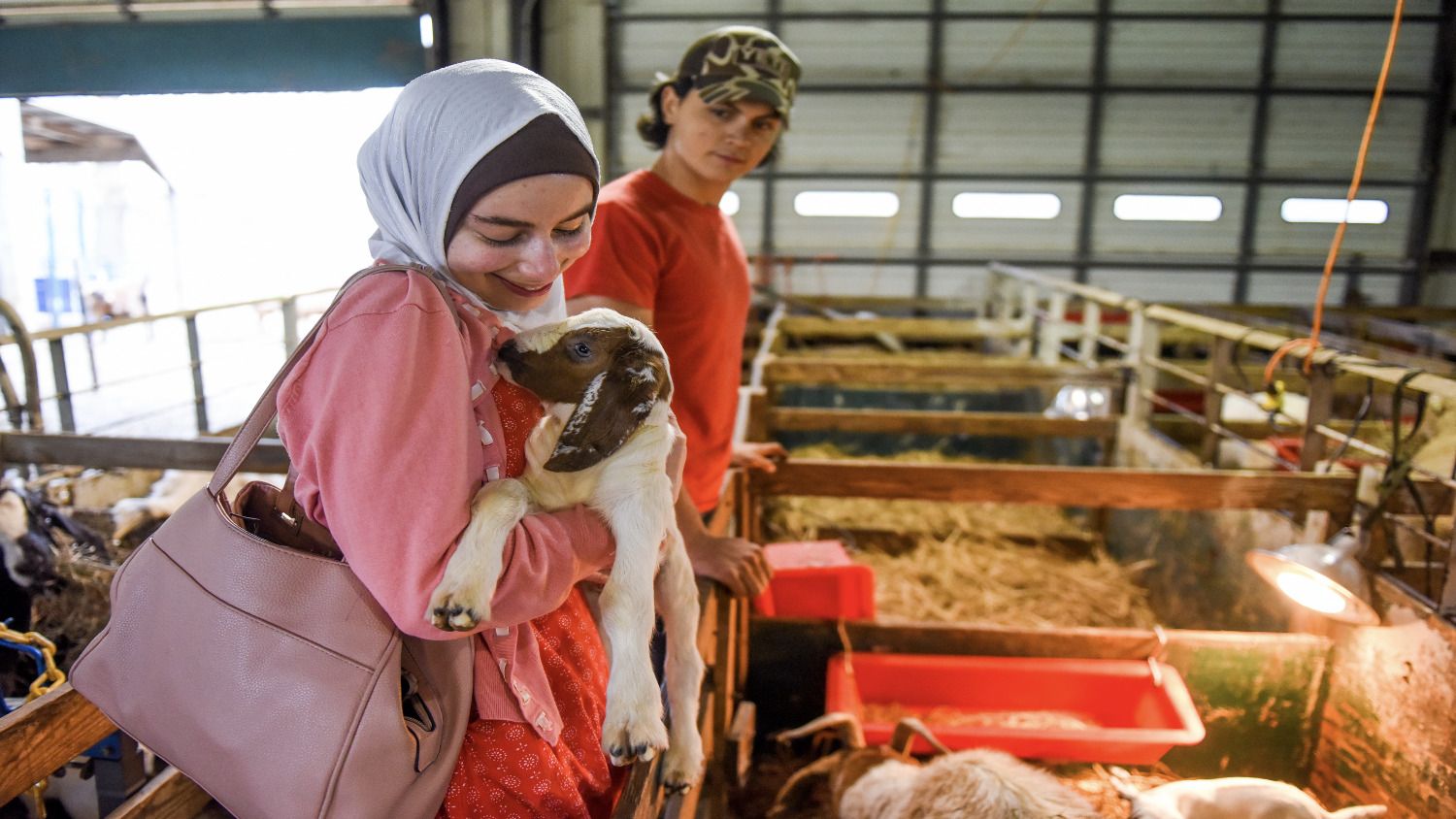 Due to the COVID-19 pandemic Sara Awad, social media specialist, has been working from home and spending a lot of time on Zoom. But thanks to the nature of social media, other than taking photos, her job can be done remotely.
To stay safe, Awad minimizes her visits to campus. But while on campus prior to the start of classes in August, she noticed an eerie emptiness. "Then when classes resumed in the beginning it felt a little more normal since more people were on campus, but I've definitely tried to stay safe by washing my hands frequently, using hand sanitizer and wearing my mask."
As a social media specialist, Awad's job is crucial to keeping the college community informed. It's one of the fastest forms of communication. Not everyone visits the college website as often as they should, but a lot of people check social media multiple times a day. Awad strives to help keep people informed by sharing graphics of how to properly wear a face covering or reduce their stress by posting a coloring page. "I think that's something that our followers appreciate. It's also great because social media is more of a community than other forms of communication," Awad says.
Pushing Forward
Drew Sykes, University Communications director of the Social Media Strategy Hub, says, "None of us knew what to expect when the pandemic hit, but as we transitioned to online work, Sara continued running in the same direction she'd been moving in with CALS since she got here — forward.
"Sara kept up the relationships she'd built so far and brought a strong spirit of collaboration to all of the Zoom calls and creative brainstorms we transitioned to during the time of COVID."
People love to share their opinions on social media — both good and bad. This gives Awad the chance to take a quick pulse check of how CALS and Extension followers are feeling amidst campus updates. This also puts her on the front lines since she responds to people's questions, which influences how they view the college and university as a whole.
The Photo Dilemma
Awad faced a social media obstacle in this new environment. She needed photos that supported social distancing and face covering wearing.
"I had to rely a lot on what our followers were posting and use their images with credit. I also no longer had events I could cover in person. I'm still trying to figure out how to cover virtual events. It's definitely forced me to think outside the box."
She's also struggled with post frequency and content. Between students leaving campus in the middle of the spring 2020 semester and the Black Lives Matter movement igniting this summer, Awad had to be especially thoughtful about messaging.
"Sara is a consummate team player and does an outstanding job positioning CALS and NC State Extension on seven different social media platforms," says Richard Campbell, CALS chief communications officer. "This is not an easy task with such a diverse college. Even in a global pandemic, it seems Sara is everywhere all the time, making sure we are telling all the extraordinary stories of students, staff and faculty and the impact we have on North Carolina and beyond. She truly is essential in helping connect our work with the masses."
Typically social media specialists try to plan ahead, but this year Awad took things one day at a time and focused on listening. There were times when she saw so much negativity on social media that it was difficult to focus. But she also appreciated the creativity that the pandemic provided with new trends and challenges.
Moving On
After three years with the college, Awad is moving to Texas for love and a new job.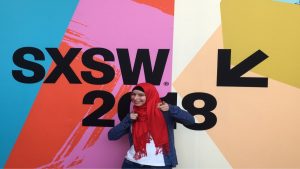 "I wish Sara well in the next chapter of her life," says CALS Dean Richard Linton. "She is a great contributor to the college and a critical asset in delivering messages about the importance of our work. Sara always accurately captures the voice of the college (and dean). She will be greatly missed."
Awad's departing remarks: "Be kind to social media managers. In the words of McDonald's Twitter account, 'It's always "When is the McRib coming back" and never "How are you doing, person who runs the McDonald's account?"'"
Thank you for all you do for everyone at CALS.
Have a coworker who is an essential employee and deserves recognition? Email cals_communications@ncsu.edu.