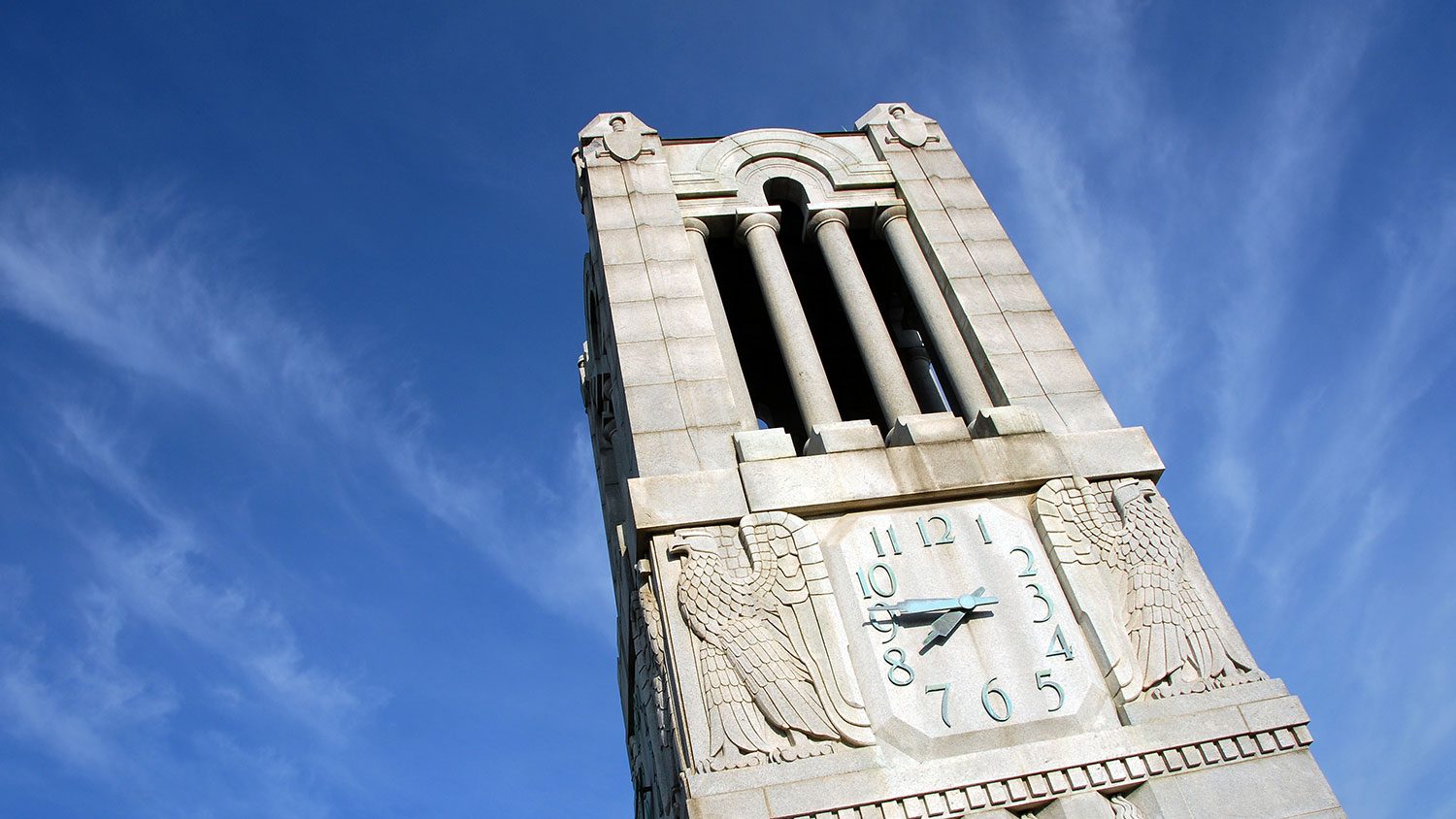 More than 2,500 permanent employees have started working at NC State since Jan. 1, 2020. Many of them gave interviews over Zoom, took virtual tours of their new workspaces and got to know their colleagues (as well as pets and families) through a computer screen.
It was an unusual time to start a new job, to say the least.
Suzanne Stanard, internal comms lead for University Communications, caught up with six staffers from across the university to hear their personal stories of joining the Wolfpack community during the pandemic — and the NC State experiences they can't wait to have in person, including Animal Sciences' Bailee Arnold.
A Bittersweet Homecoming
As an NC State alumna, Bailee Arnold was thrilled to return to her alma mater. But the circumstances when she joined the university in October — and her transition to a new position — were tough.
"I lost my job because of COVID," she says. "The company I was working for did not survive the pandemic economy, so I was basically rushed into a new world of office work overnight."
As a swine extension program associate in the Department of Animal Science, Arnold brings a wealth of hands-on experience to her new position. She is accustomed to working outside around people and animals, and the initial shock of adjusting to office culture was made even more difficult by COVID-19 restrictions.
"It almost felt like I was a freshman again," Arnold says. "I felt a little lost and unsure of myself. I came from an 'essential' position that didn't slow down at all due to the pandemic. I was used to being surrounded by my employees every day. I went from that to being alone and only able to connect virtually.
"But I was unbelievably happy to be working at NC State," she says. "I loved it from day one."
Arnold says she especially appreciates the diversity of her new work environment.
"Though I did not get to meet co-workers in real life for quite some time, it is very nice to be working with a diverse community," she says. "Connecting with people from various walks of life and cultures is really fun for me. I like learning new things, and there's always something to learn from others."
Above all, Arnold is excited for university operations to return to normal.
"Being at NC State feels like being home," she says. "It's comfortable and full of good memories."