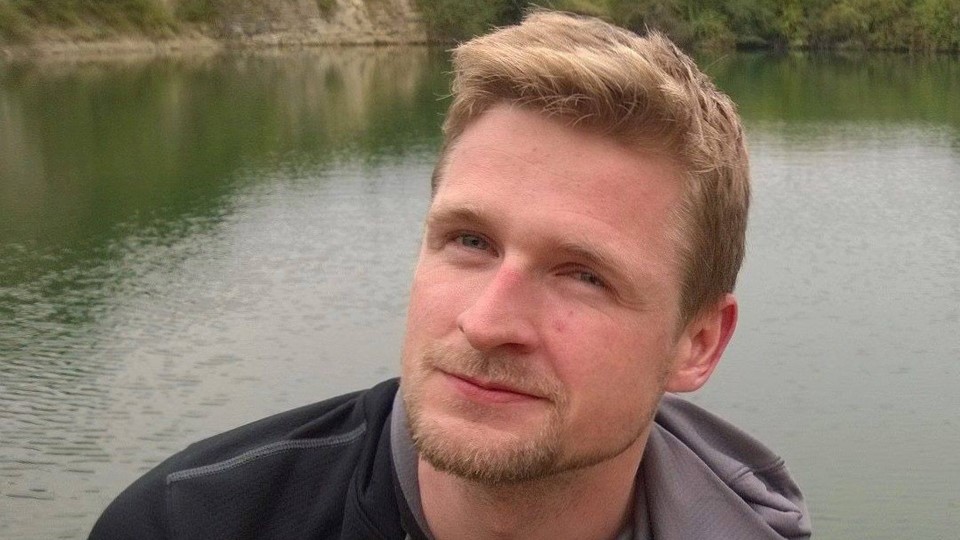 Let them eat bread and drink beer!  These are words, all North Carolinians can proclaim thanks to the research conducted by second year Ph.D. student, Tim Kloppe, and his recent fellowship award from CEFS (Center for Environmental Farming Systems).  Tim is also the president of CALS SAIGE (Student Association for Interdisciplinary and Global Engagement), a newly formed graduate student association in coordination with CALS International Programs.
The bread and beer industry rely of North Carolina has demands for locally grown cereals, especially for the rising craft beer industry.  Powdery mildew is a common fungal pathogen on wheat and barley and it's one that farmers must combat on a yearly basis with fungicide applications.  However, the powdery mildew fungus is developing resistance to the fungicides, which ultimately results in lower crop yields. "In order to make production effective but also more sustainable, I expend my research on the characterization of genetic resistance mechanisms in wheat," reports Tim Kloppe.   Rather than attacking the fungus from a fungicidal approach, Tim's research is attacking from a genetic approach. Through his research he will collect powdery mildew strains from all over the world, quantify each strain's potential to break plant resistance, analyze the DNA of those strains that have broken resistance and compare it to the isolated strains from the field that have already overcome plant resistance.   "We will be able to apprehend how to ensure the durability of genetic resistance in the field, which will ultimately aid in the development of effective, long-lasting and sustainable cereal production systems," Tim reports.
Tim's research to develop a sustainable approach to powdery mildew management earned him a CEFS graduate fellowship.  The competitive fellowship provides a two-year stipend and recognition for selected graduate students researching sustainable agriculture and local food systems.  CEFS is recognized as a national leader in teaching, research and extension on sustainable agriculture and developing policies and programs to promote community based food systems.
After earning a Bachelors and Masters in plant physiology and plant pathology from Martin Luther University of Halle-Wittenberg in Germany, Tim arrived at NC State to attain his Ph.D in plant pathology in Dr. Christina Cowger's lab.   Since starting at NC State, Tim has taken a leadership role in CALS SAIGE to help develop the graduate student organization from the ground up. CALS SAIGE aims to provide students with networking opportunities within CALS departments and local private industry, an international-experience seminar series, and opportunities for cultural exchanges between local and international students. All CALS students are encouraged to attend CALS SAIGE meetings at 3:00 pm, every 3rd Wednesday of the month in 2 Ricks Hall.