Welcome to Our New Area Specialized Agents (ASAs)
We are pleased to welcome five new and one continuing area specialized agents to our horticulture Extension team. You may be wondering…. What is an Area Specialized Agent? From the job description: "the area specialized agents (ASAs) will be responsible for planning, developing, executing, and evaluating and reporting the impacts of high-quality research-based extension programs in a specific content area over a designated multi-county area." What makes the ASA positions different from other Extension field faculty is two-fold. First, the ASAs will focus on commercial production of either fruit and vegetable production or ornamental crop (nursery and greenhouse) production. Secondly, the ASAs will have multi-county responsibilities.  We are thrilled to have these new team members with which to collaborate on outreach educational programs.
Danny Lauderdale, Area Specialized Agent — Nursery and Greenhouse, Eastern Region.    
Danny works with Extension Agents and Specialists to provide production information to commercial ornamental nursery and greenhouse crop producers in 44 eastern NC counties.   
Danny previously served as the Horticulture Extension Agent in Pitt County for over 20 years. While there he developed a Master Gardener Volunteer Program, started the Pitt County Arboretum, provided training to nursery and landscape professionals, and wrote a weekly gardening column in the Daily Reflector. Danny holds a Bachelor's degree in Horticulture/Landscape Design and a Masters in Horticulture with a minor in Urban Forestry, both from Auburn University. He is a Certified Arborist and Certified Plant Professional.
Danny can be reached at (252) 237-0111, danny_lauderdale@ncsu.edu, or https://wilson.ces.ncsu.edu/profile/danny-lauderdale/
Craig Mauney, Area Specialized Agent — Commercial Fruits and Vegetables, Western Region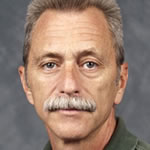 Craig Mauney became the Western ASA for Commercial Fruits and Vegetables effective March 1, 2016. He has over 15 years of experience working in Extension and many years of technical experience. He will be working in three districts (North Central, South Central, and Western) inclusive of the 39 westernmost counties.  He has an office at the Mountain Horticultural Crops Research and Extension Center in Mills River.
Craig can be reached at (828) 684-3562, email craig_mauney@ncsu.edu, or https://henderson.ces.ncsu.edu/profile/craig-mauney/
Amanda Taylor, Area Specialized Agent – Nursery and Greenhouse, Western Region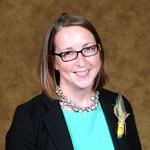 Amanda Taylor is our new Western Region ASA for Commercial Ornamental Nursery and Greenhouses as of March 1, 2016. Amanda received both her Bachelors and Masters degrees in Horticulture with a focus on nursery production from Michigan State University before joining Extension in 2010. She has worked extensively with nursery growers in the Foothills region, with an emphasis on integrated pest management and best management practices. In her new role, Amanda will be working with specialists, growers, and county agents to conduct on-farm research and provide educational opportunities to nursery and greenhouse operators from 28 counties.
Amanda can be reached at (828) 475-2915, email amanda_jo_taylor@ncsu.edu or https://burke.ces.ncsu.edu/profile/amanda-taylor/
Erin Eure, Area Specialized Agent — Commercial Fruits and Vegetables, North-Eastern Region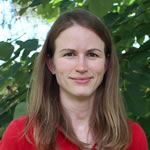 On April 1st, 2016, Erin R. Eure began serving as the new ASA for Commercial Fruits & Vegetables in the northeast region. Erin is based out of the Gates County Extension Office and her coverage area includes 35 counties.
Erin was the Area Commercial Horticulture & Forestry Agent for Gates, Chowan and Perquimans counties for the past three and a half years. Prior to her time in Extension, Erin worked for nearly seven years as head grower for a commercial greenhouse operation in Chowan County. Erin graduated as Valedictorian from NC State University with a Bachelor's Degree in Horticultural Science, and later earned a Master's Degree from NC State in Agricultural and Extension Education. Erin looks forward to working in this new regional role with growers, Extension Agents and Specialists, and commodity groups to help improve our fruit and vegetable industry.
Erin can be reached at (252)357-1400, email erin_eure@ncsu.edu, or https://gates.ces.ncsu.edu/profile/erin-eure/
Stacey R. Jones, Area Specialized Agent – Nursery and Greenhouse, Central Region.
Stacey will be joining NC Cooperative Extension in mid-June.  Her responsibilities will include commercial ornamental nurseries and greenhouses in 28 counties. She holds a bachelor's degree in Environmental Science with an emphasis in Plant Biology from the University of Maryland and a master's degree in Entomology from New Mexico State University. Plants and insects have been an interest since childhood and she has been working with them professionally for 15 years. Prior to this position, Stacey was an Area Horticulture Agent in Arizona for 8 years where she oversaw Master Gardener programs in two counties. She also worked on several research projects that focused on the development and demonstration of alternative, less toxic pest management tactics to suppress insect pests. These studies were on pests of ornamental plants in landscape and production systems.
Allan Thornton, Area Specialized Agent – Vegetable and Fruit production, Southeastern Region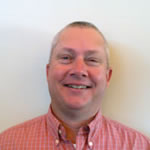 Last but not least, Allan Thornton will continue to serve the Southeastern Region of NC.  Allan has been the regional vegetable extension specialist for several years but will now be providing support to commercial fruit crop producers as he has in the past. Alan is based in the Sampson County Extension office.
Alan can be reached at (910) 592-7161, allan_thornton@ncsu.edu, or horticulture.ces.ncsu.edu/profile/allan-thornton