Shur is a Goodnight Scholar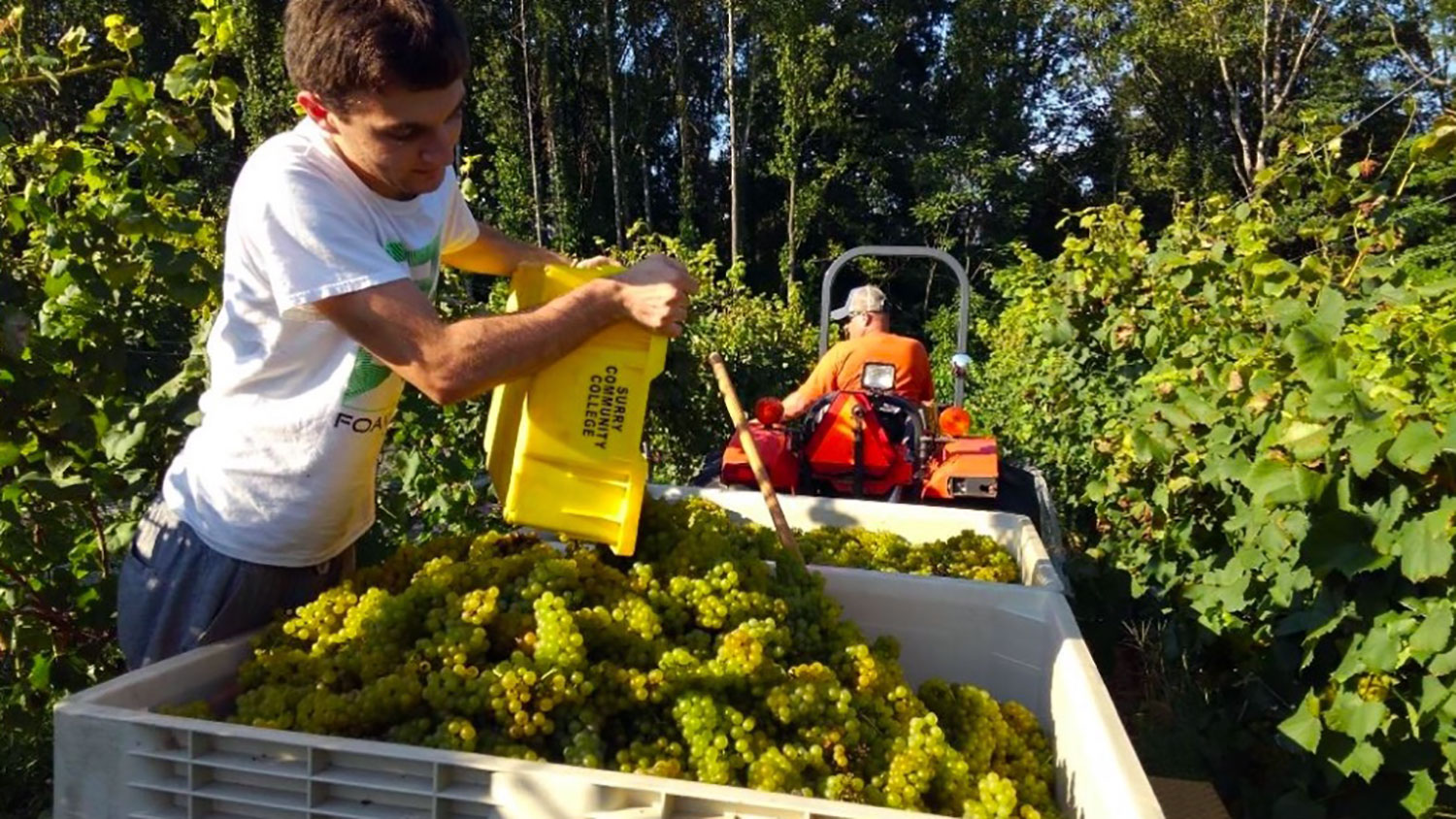 To save his family farm when his father was struck by a severe heart attack, Brandan Shur, then 12 years old, turned to NC State University for information. The mentoring relationship that ensued with a member of the Department of Horticultural Science helped pave his academic path.
As a transfer student from Surry Community College, Shur will join NC State this fall to study horticultural production systems and entrepreneurship as part of the university's Goodnight Scholars Program. The program is the largest full-tuition scholarship program at NC State, supporting low- and middle-income students pursuing degrees in STEM or STEM education disciplines.

Tell us a little bit about yourself.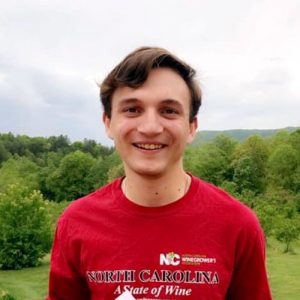 My name is Brandan A. Shur, I am 19, and I originate from Long Island, New York. My father operated an ornamental tree nursery catering to the people of the Hamptons. However, after a severe farm accident that forced my father to retire, we moved to Mount Airy, N.C. Here, he fell in love with fruit tree production and purchased several dozen trees as a rehabilitation project. As time went on, our orchard grew to more than 2,000 fruit trees. From the time I could talk, I was picking peaches and pruning the trees, and my father would even pay me $.05 for every Japanese beetle I would catch that were "harming" the trees. I would wake up at 4 in the morning as a 7-year-old boy, load our truck, and sell at farmer's markets across the state.
As time went on, I fell in love with farmer's markets; this was not because of the money, but because I was able to use the hands-on knowledge. I learned from my father and educated consumers. To this day, I am in love with teaching about production methods and where our food truly comes from. 
To do so, I wanted to be involved in several different industries, so I studied sustainable horticulture, enology (winemaking), and viticulture. Through this, I obtained several internships in my community college's greenhouse and in the school's 5-acre vineyard. 
I have worked nearly every day from a young age, and all these tasks dealt with nature and horticulture. This still wasn't enough knowledge for me at this point in my life, so I decided to go to the best college for horticulture in the state, NC State's College of Agriculture and Life Sciences.
What are you studying? How do you plan to use your degree?
At NC State, I am an incoming transfer student to study production systems and entrepreneurship in horticultural science. Through this degree, I am able to learn dozens of different production systems and fields, which will allow me to be educated in a broad spectrum. 
My future plan is to continue to educate others through the old-school methods of my father, but combined with the new-world technology that I will gather through NC State. 
My dream would be to educate the next generation of horticulturalists by working as a professor, participating in research to grow the peach and apple production industry and to grow my family farm to the next level, allowing students onto our property to learn through hands-on methods. I believe the best way to learn is by getting your hands dirty and learning first hand. 
Any unforgettable moments from your time in the Goodnight Scholars community thus far?
[pullquote color='green' align='right']I learned the value of mentorship and being educated, which is one reason I chose CALS as my college of choice.[/pullquote]
I have an unforgettable memory of CALS from when I was only 12 years old. My father suffered a severe heart attack in the middle of our peach harvest season. As a kid, I had no idea what to do; the farmworkers only consisted of myself, my father, and one older man. However, I knew the farm couldn't go to waste for a season due to my father being hospitalized. After visiting my father in the hospital, I went home and did a quick search on how to run a peach orchard. 
Of course, I was naive and thought this would be easy, but I learned the value of research. I was forwarded to a CALS article about peach production and reviewed several PowerPoint and papers. I also was able to connect with an employee at CALS, which gave me advice via email about peaches. Through this, I learned the value of mentorship and being educated, which is one reason I chose CALS as my college of choice. I was able to finish the season on the farm with just the help of the one older man. I learned how to drive a tractor, operate a sprayer, wear the proper protective equipment, market our product, and (I learned) many more skills that I still use. Through this hard and challenging point in my life, mentorship guided me in the right direction. 
What does being a Goodnight Scholar mean to you?
As a newly inducted member of the Goodnight Scholars Program, I feel in awe and honored. To me, being a Goodnight has several different factors. Mainly, this program embracing individuality by finding several hundred great leaders that are unique in their own way and in their field. For instance, there are microbiologists, mathematicians, agriculturalists, horticulturalists, and much more. This allows individuality to be expressed and spread throughout the campus to educate others in numerous fields. 
As a Goodnight, we must showcase leadership, which I plan to educate others about horticulture, the science behind it, and the hands-on methods of it. As I expressed in my application, I would greatly enjoy starting a movement on campus and in the community that allows students and community members to work together to build public gardens. This will allow people to be educated on how to produce food, and then this food can be given to people who need fresh produce. I plan to reach out to several members of the department to figure an approach about how to do this, but I believe this will be great for us as a community in Raleigh. Any abandoned lot, or building, has such great potential to produce a plethora of crops that can feed our locals. 
What are you most excited about attending NC State?
I am most excited to meet future mentors at NC State and work with them personally to learn their specialty. Instead of learning about horticulture in a broad sense, I can meet specialists in several specific areas and be educated. Also, I would like to study abroad to see how other countries conduct horticultural practices. Through this, I can bring this education back to the states and potentially solve production issues in our industry. Overall, this is an opportunity of a lifetime for me, and I am very grateful for every moment of it. 
---
Want to Learn More about Horticultural Sciences?
NC State students learn from amazing professors and hands-on opportunities every day. Learn more about student undergraduate programs in the Department of Horticultural Science. It's how we are advancing plants.