Academic
Peyton Gardner: Gardens for Everyone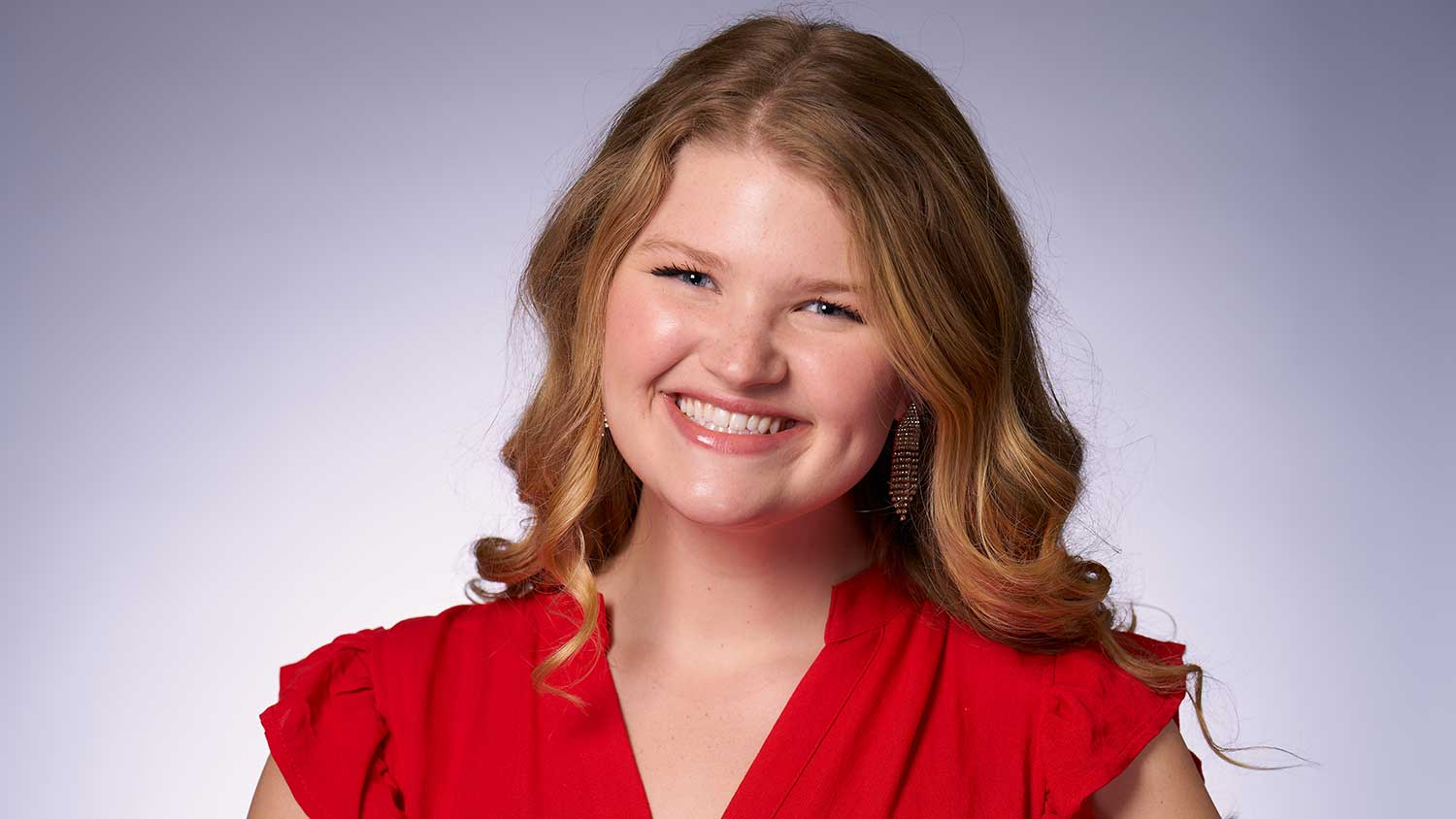 From a high school class hiccup to a horticulture businesswoman, Peyton Gardner's path at NC State held more than plant production lessons. With the Inter-Faith Food Shuttle, Gardner helped fill food deserts for low-income communities in Wake and Durham counties by providing raised-bed garden boxes and supporting family and community garden projects through harvest.
Originally from Princeton, North Carolina, Gardner is double majoring in horticultural science with a concentration in entrepreneur and production systems as well as communications with a concentration in public relations. She is also a Thomas Jefferson Scholar by earning dual degrees from the College of Agriculture and Life Sciences and the College of Humanities and Social Sciences.
What inspired you to study horticulture?
I accidentally ended up in a horticulture class my sophomore year of high school and did everything in my power to change it. I was set on going into the medical field and becoming a doctor. When my request to transfer classes was denied, I showed up to my horticulture class with a little bit of an attitude. My teacher took us outside to see the greenhouses on the second day and the rest is history. Before the end of the year, I had built my own greenhouse in my yard and was running a small business. NC State was pretty much the only option to continue to do what I love and spend hours working with plants.
How did you learn about your internship?
I found my internship with Inter-Faith Food Shuttle as the Gardens for Everyone intern while I was volunteering at their farm on Tryon [Road]. I was working in the greenhouses there one day when their volunteer coordinator approached me with a flyer.
What roles or responsibilities were you given?
Because this is a non-profit, I wore many, many hats. I was responsible for reading and filing applications for the program and conducting site visits at potential gardeners' houses. I oversaw our volunteer scheduling, coordination and management and also created various promotional materials. I was also responsible for starting seeds in the greenhouse and keeping inventory of what we had and needed, as well as what was in season. I kept records and ordered lumber and soil when needed and made sure power tools were charged and accessible for builds. Finally, I attended and led builds, often driving the loaded-down organization truck.
What was the most valuable thing you learned or experienced?
I learned how to stick up for myself. A lot of our volunteers were retired men who had worked in construction all of their lives. They sometimes would disagree with the instructions I would give or want to use a different method of building. Because I had the perspective of running the program (mainly how limited our resources were), I had to use my voice and stick to what I knew was right, even if it meant uncomfortable confrontations.
How has your internship prepared you for your future career?
This internship prepared me to manage stress and time. As I mentioned before, this was a nonprofit with limited resources meaning that I was asked to do a lot of things that weren't necessarily in the job description. Some days, I showed up and hoped I could make it through the day's new disasters without crying, but I left assured that because I could do this, I could do anything. It also helped to know that I was making a positive difference in the community. I am prepared to be flexible with any situation and manage my time to be most productive.
Are you seeking a horticulture internship?
If you are a student interested in gardening, plant production systems and entrepreneurship in horticulture, be sure to check out the undergraduate programs for two- and four-year students.
Explore the Department of Horticultural Science student career experience database and find your internship opportunities in landscaping, gardening, lab research and more. If you are seeking to host a horticulture student internship, view the employer career experience database.
Get the latest Horticultural Science News