Meet Patrick Veazie: Horticulture Breeding and Biotech Student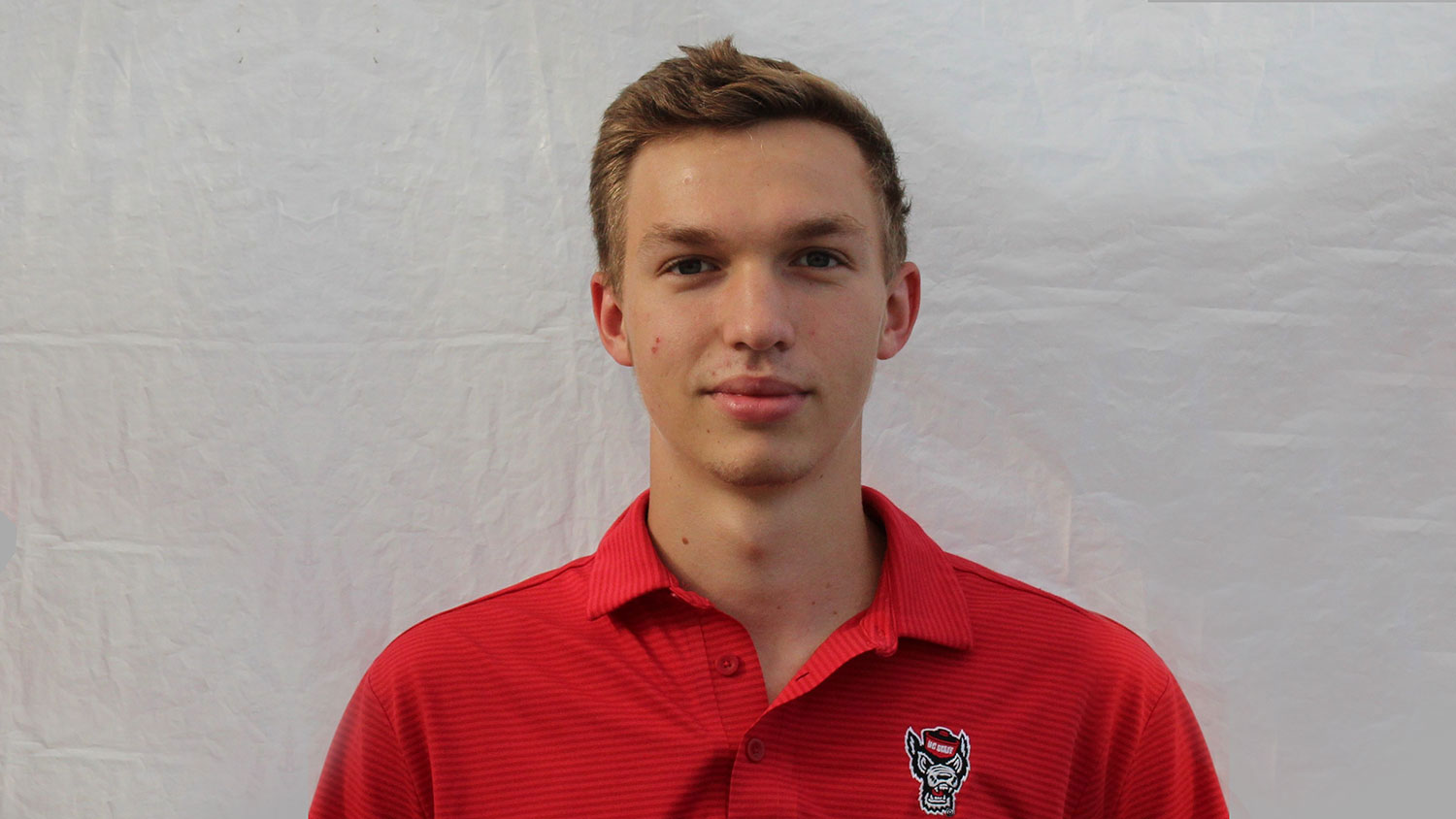 Patrick Veazie began his freshman year at NC State with a major in agricultural science, a multidisciplinary field that encompasses the parts of exact, natural, economic and social sciences that are used in the practice and understanding of agriculture. To help determine whether an agriculture career path was a good fit for Patrick, he searched for a related part-time job to work during the school year. After visiting the Department of Horticultural Science and meeting Katie Jennings, Veazie was hired as an undergraduate assistant in her lab researching weed management in small fruits and vegetables. As an undergraduate assistant to Jennings' graduate students, Veazie learned that research was a career path worth pursuing. 
At the beginning of the second semester, Helen Kraus was critical in advising and helping to change majors to horticulture with a science intent. Kraus also referred Patrick to an undergraduate opportunity assisting Brian Whipker's lab with summer research trials. During this summer internship, Patrick Veazie began working within a different realm of horticulture. The opportunity allowed Veazie to conduct his own studies while assisting graduate students with their research. This summer experience, working with Whipker's program solidified Veazie's interest in an academic career in plant science.
Patrick likes to highlight his unusual path to other undergraduates and let others know that the Department of Horticultural Science faculty members are always willing to work with students who show passion in plant sciences. Though he didn't have prior lab or agriculture experience, Patrick found that by working in Jennings' lab, he was able to gain many valuable skills which helped with Whipker's research program as well.
Why did you choose CALS?
I chose CALS after realizing there were many opportunities to expand my learning and to help build a career where I would get to help innovate and get to do something new every day. CALS is also internationally recognized.
What is your career goal? Why did you choose it?
My goal is to pursue a career in academia. I chose this goal because I have always been curious about how things interact with one another and why they do. 
What are you working on? What's next for you?
I am currently working on a nutrient disorder project with bok choy and testing to see if nutrient disorders and toxicity impact the anthocyanin and chlorophyll levels.
What have you learned that you will take with you when you graduate?
I have learned that even if you are unsure what you want to do as a career there are always people to help mentor you along the way. Dr. Jennings, Dr. Whipker and Dr. Perkins have helped me shape my interest in research and have assisted me in projects as well as helping me develop a plan to achieve those goals. 
Tell me about an experience outside the classroom.
One major experience that shaped my outlook on research was this past summer after my freshman year. Dr. Whipker allowed me to create and execute my own experiment with bok choy, This was a valuable learning process in which I was able to see what a career in academia would be like. This also allowed me to see every step in the process of conducting an experiment, from planning to carrying out the experiment and documenting the results. 
What is the best thing about CALS?
Plenty of opportunity for undergraduates. There are always opportunities for undergraduates to gain experience. I came into college without a clue what I wanted my major to be. However, I was given the opportunity to help with studies in Dr. Jennings' lab and soon learned I had an interest in research. I was then given other opportunities with Dr. Whipker to conduct my own research and see other parts of horticulture. There are plenty of opportunities for undergraduates if they are willing to make that jump.