Academic
Knuth Named the American Floral Endowment's First Young Professional Advisor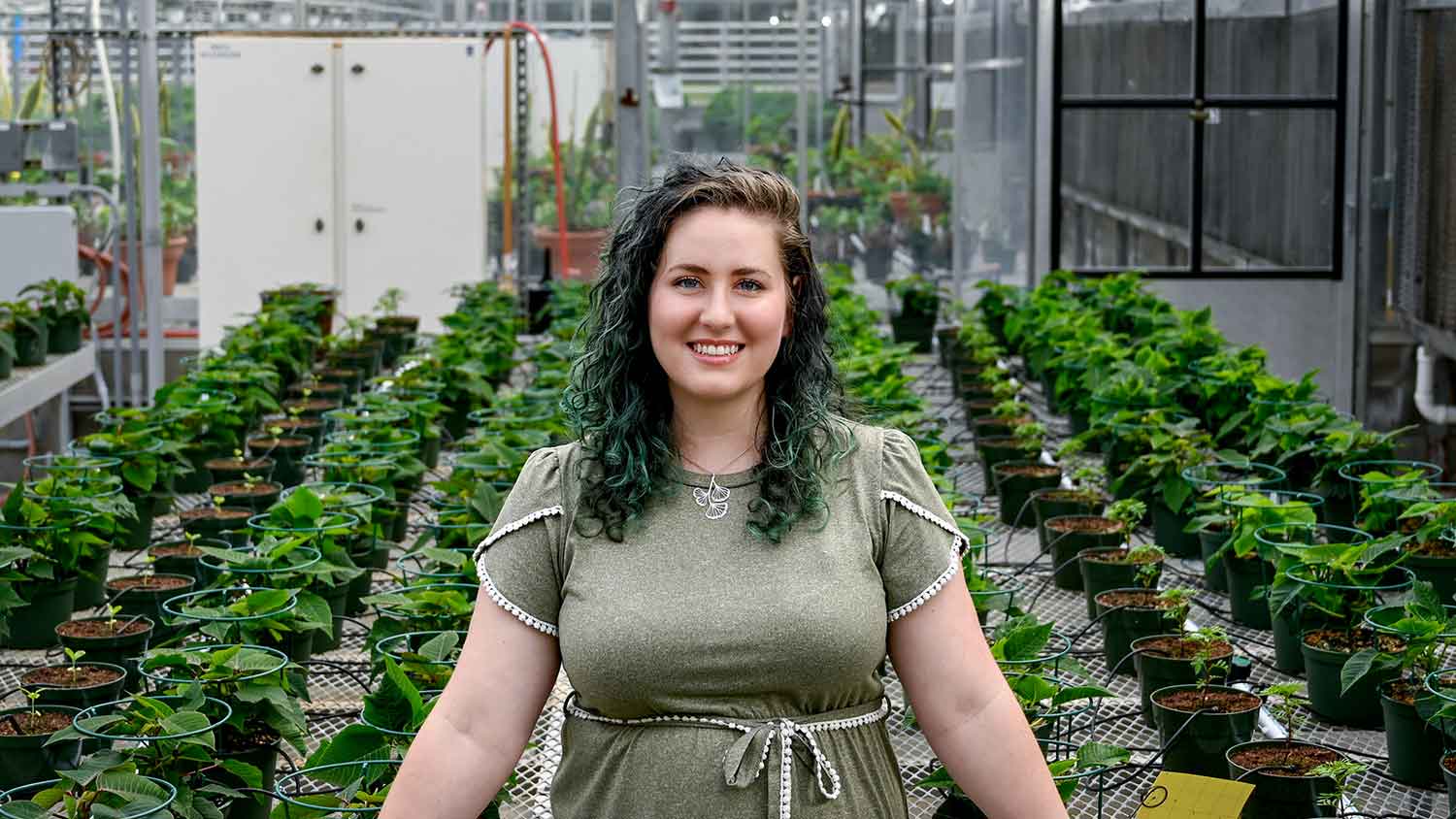 The American Floral Endowment (AFE) continues its goal of focusing on the future of floral industry members by establishing the new Young Professionals Council (YPC) advisor to its board of directors. Melinda Knuth, an assistant professor in the Department of Horticultural Science, will serve in this unique role of representing young floral professionals.
Established in 2015, the YPC offers opportunities for leadership development and networking. Members participate in online and in-person meetings, webinars, and other opportunities to share ideas, collaborate with influential industry members and help promote careers in the floral industry. Her current AFE board position will provide a direct connection with the YPC.
As AFE's first YPC advisor, Knuth will ensure that the current challenges and needs of young professionals are being communicated. During her two-year term, Knuth will chair a YPC task force to collect and share information with the board while implementing AFE and YPC initiatives.
Knuth's research specializes in innovative management and marketing strategies to investigate consumer attitudes and behaviors for both edible and ornamental horticulture crops. AFE's Floral Marketing Fund provided Knuth support to conduct an innovative eye-tracking study and, most recently, a study on houseplant purchasing.
"I'm excited to represent and share the current priorities and needs of young professionals in the green industry," says Knuth. "Through my time in this position, I hope to support AFE's strategic goals, especially with regards to engaging the next generation."
Original post by American Floral Endowment AFE Creates New Young Professional Advisor Position.