Horticulture Team Sixth in National Competition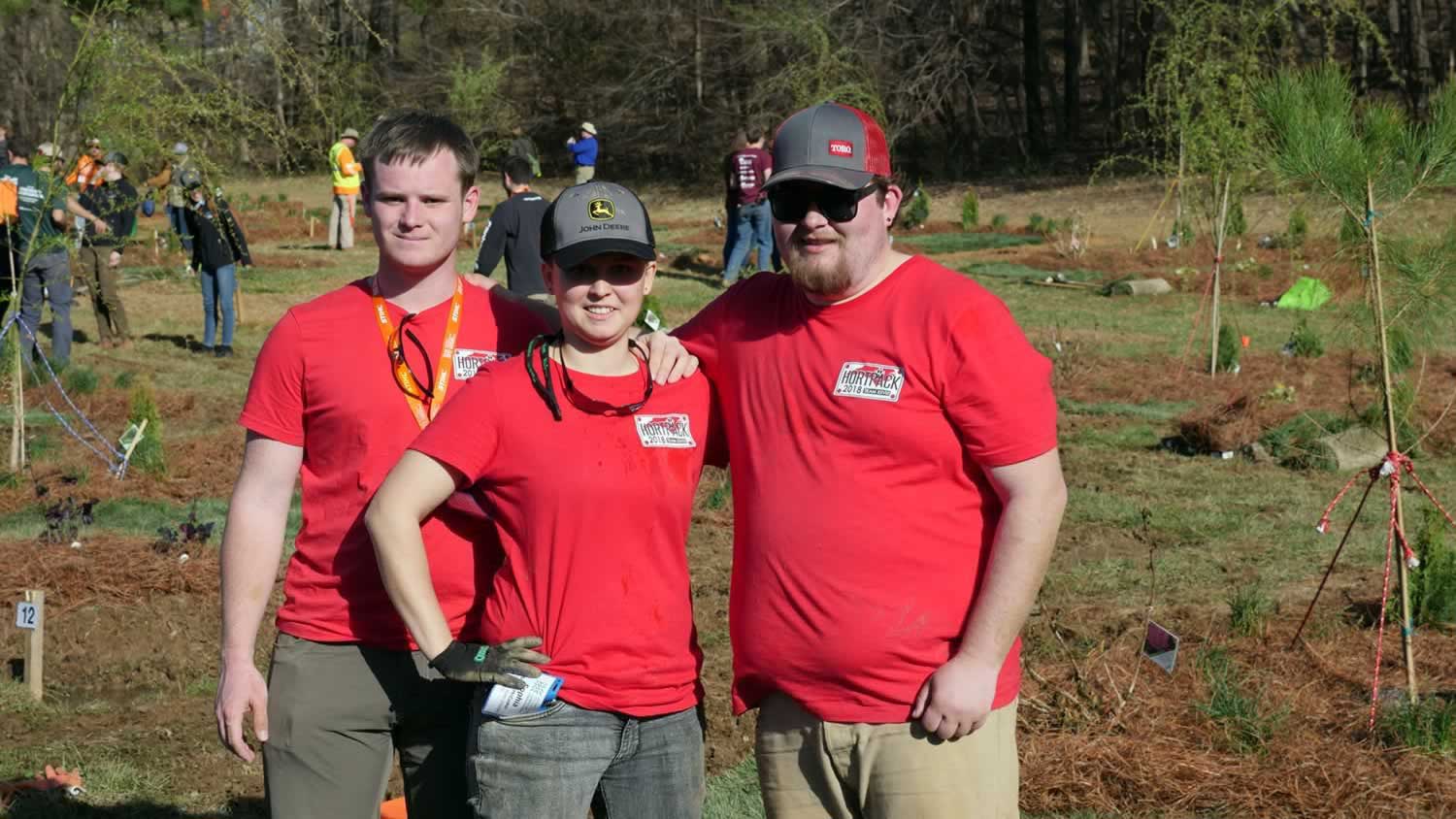 The Horticulture Competition Team at NC State returned from Alamance Community College with a 6th place finish competing against 62 colleges and universities from across the United States and Canada. The 4-day event offered 19 workshops, 116 career fair booths, event briefings and competitions in 30 areas of applied horticulture. This year's team had 29 students, 14 of which were first time participants. Each student had the opportunity to partner with industry professionals for event preparation. Along with student effort, great educational foundations, and industry participation, the students obtained 18 top 10 rankings in their respective events.
Top Ten Placings:
Jacob Jernigan

– 1st Skid Steer Loader Operation,

Amanda Lay

– 2nd Turf & Weed ID

Jonna Nance

&

Mikayla Hughes

– 2nd in Employee Development

Lucas Yanders

– 3rd Compact Excavator Operation

Chase Southerland

– 3rd Tractor Loader Backhoe Operation

Patrick Moore

– 3rd Woody Ornamental Plant Identification

John Nix

– 4th Woody Ornamental Plant Identification

Ashley Kendall

&

Lucas Yanders

– 5th Irrigation Troubleshooting

Grace Manzer

– 8th Flower and Foliage Identification

John Nix

– 8th Plant Problem Diagnosis

Sicely Sohn

&

Sophia McCusker

– 9th Arboriculture Techniques,

Chad Tyson

&

Kris Riebe

– 9th Landscape Maintenance Operations

David Denton

– 10th Annual & Perennial ID

Mackenzie Hare

– 10th Computer Aided Landscape Design
Other purposes for the trip were to enjoy the camaraderie with team members and achieve a common goal of building on what has been learned while in the Horticultural Science Department. Touring locations included Kill Devil Hills, Roanoke Island and Lake Mattamuskeet. Our touring plans were altered by a Nor'easter but spirits remained high!
2018 Horticulture Competition Team
Our participation in this special trip and event each year would not happen without the very generous sponsorship we have received over the years from local individuals and businesses in the horticulture industry, to whom we are incredibly grateful. If you are interested in becoming one of those sponsors, please contact Mr. Lee Ivy (rlivy@ncsu.edu) or Ms. Lis Meyer (emmeyer@ncsu.edu) for more information. Thanks for your support!