Hassan's Hopeful Horticulture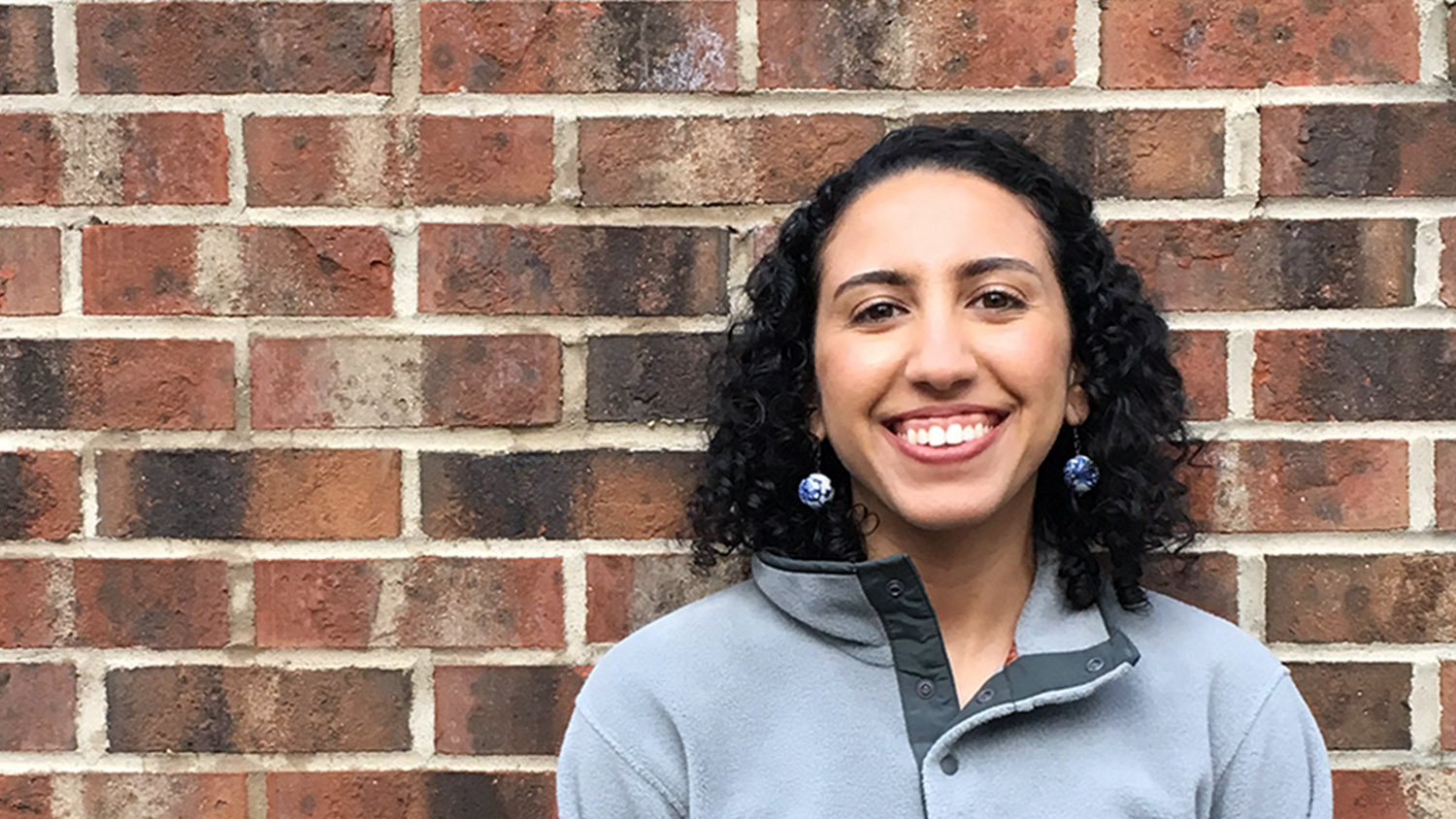 Feeling disconnected from her original goal of pursuing a medical major, Sarah Hassan's decision to tour Kilgore Hall changed her career trajectory.
In the Department of Horticultural Science, Sarah discovered the healing power of plants within a supportive community. An internship with Bee Downtown connected her with other CALS graduates who were helping promote pollinator sustainability. Much like in the hives she helped tend, Hassan learned that everyone has something to contribute.
Though she's graduating from the Department of Horticultural Science this spring, Sarah plans to return – this time to earn a master's degree in landscape architecture. Her goal is to learn how to develop therapeutic, healing gardenscapes.
Why did you choose CALS?
I was struggling to find a major that I felt connected to after my plan of becoming a doctor didn't settle right with me anymore. I just walked into Kilgore Hall one day and Helen Kraus offered to give me a tour. I fell in love immediately with the kindness and support of the faculty and clearly how much the students loved being there. I've never met anyone in the Department of Horticultural Science that wasn't happy to be where they are. There was a bit of resistance initially to seriously consider horticulture as a career path. Many people close to me were unsure it would provide a stable income and an opportunity for growth. But after that tour I really felt like I belonged there, so I took a leap of faith and here I am today!
What is your career goal? Why did you choose it?
I definitely want to practice landscape architecture professionally; my area of interest is the design of healing and therapeutic landscapes. As a horticulture student I know the healing power of plants, so being able to design landscapes where every design element is consciously chosen for well-being is a really powerful thing, and I hope I can serve as a facilitator for that re-connection with nature that we've sort of lost. With some years of professional practice. I think I'd like to come back to the academic world and teach, having the perspective of being in the industry firsthand. Some of the most influential people in my life have been the wonderful professors in this department, and I hope that one day I can be a support system for future students.
What are you working on? What's next for you?
I am graduating this May, and starting in August I'll be just down the street at the College of Design working on my master's degree in landscape architecture!
What have you learned that you will take with you when you graduate?
Kindness and empathy are two things that cannot be understated. I have been shown a tremendous amount of both while at NC State. I learned that especially during studio critique, when the class and professor would critique each design. In a world that functions with a scarcity mindset, it's easier to only look out for yourself. But I learned that it's so important to cheer on your peers and support their ambitions and wish them the same success that you wish for yourself. Everyone has good ideas, and our collective ideas make us stronger.
Tell me about an experience outside the classroom – internship, lab, study abroad, etc.
A few summers ago I interned with a beekeeping startup called Bee Downtown. It was an awesome experience! I had taken up the Introduction to Honeybees and Beekeeping course with Dr. David Tarpy, and that was just a great course on honeybee biology and management. It was enough to spark my interest in beekeeping, and I decided to apply for the internship to gain hands-on experience managing hives. The company installs hives on rooftops and corporate campuses to promote sustainability. I learned so much. It was definitely hard work. Imagine being on a rooftop in the middle of July wearing a full bee suit inspecting a hive full of potential live darts. It was a great learning experience though. Among other things that I benefited from were the connections and people I met. I had a chance to meet many people from sponsoring companies, like Burt's Bees, IBM and SAS. And, of course, the public hive tours were probably one of the main highlights. People signed up to suit up with us, open the hives, taste honey straight from the comb, and hear us geek out about honeybees. It was awesome, and I was incredibly lucky to have the support and mentorship of Justin Maness, their head beekeeper at the time, and Leigh-Kathryn Bonner, the CEO of Bee Downtown, and both of whom are alumni of NC State as well!
Best thing about CALS in 5 words
Truly striving for student success – you all have so many resources available to us. It's so heartwarming. That's one of the things that makes me so proud to be a Wolfpacker. NC State, and particularly the CALS department truly cares, and they are willing to invest in their students to allow them to grow and succeed as professionals and as good human beings.