Academic
Amanda DeLucia: Aspiring Agriculture Educator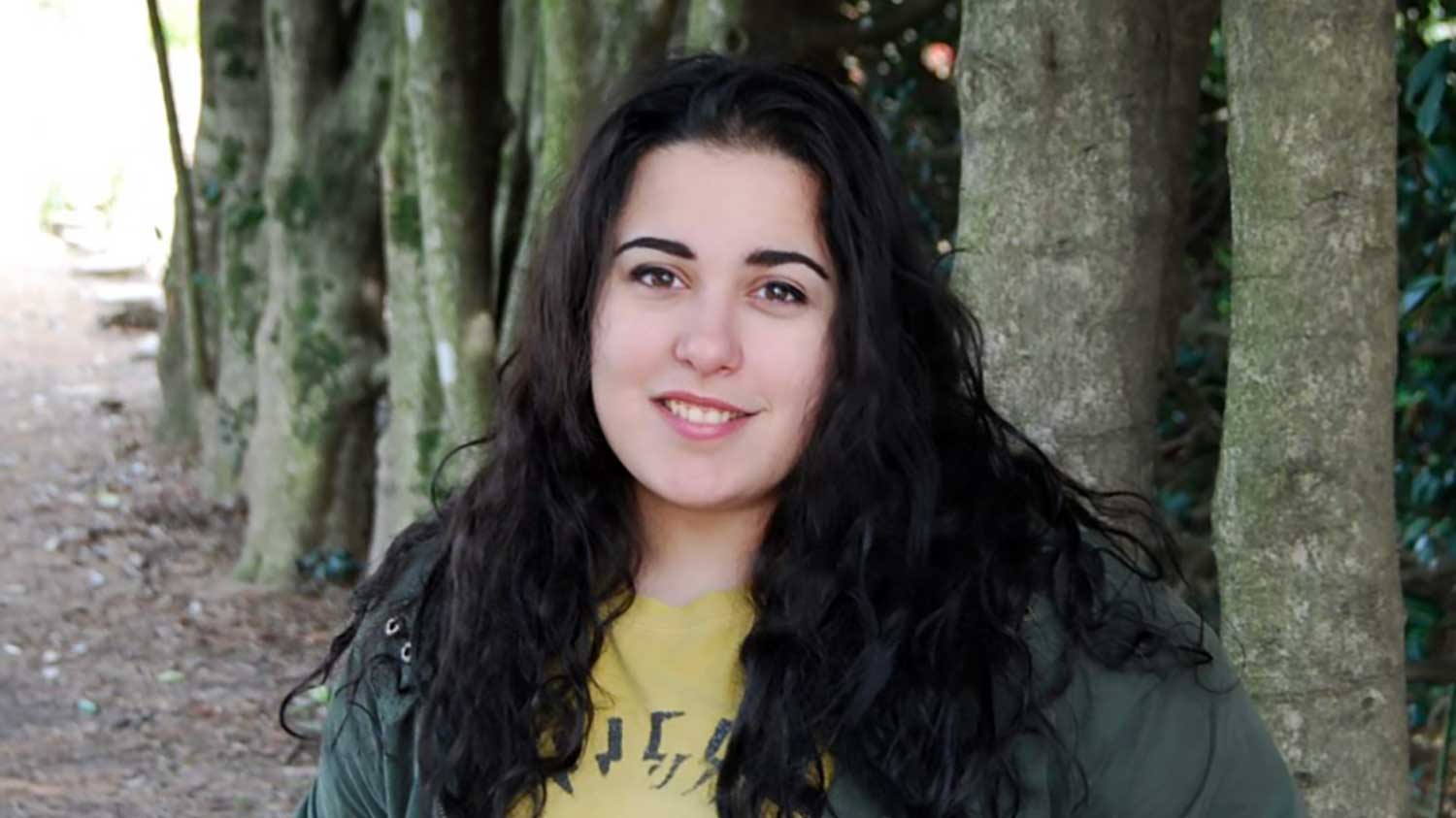 Have you stood in the middle of the NC State brickyard all night with a bunch of animals? This was a pinnacle moment for graduating senior Amanda DeLucia in her NC State experiences and supporting Ag Awareness Week (AAW). As she nears graduation, DeLucia reflects upon many bittersweet in-person moments as she departs NC State and seeks to educate and connect others with plants and animals.
What has been your favorite memory at NC State and CALS?
My favorite memories at NC State and CALS would definitely be through my participation in Alpha Zeta, the agricultural honors fraternity on campus. Specifically, our participation in Ag Awareness Week was particularly impactful! Staying out on the brickyard with the animals all night with the rest of the fraternity brothers was an extremely unique experience. When I visited NC State as a junior in high school, I actually visited during Ag Awareness Week! It is part of what made me choose NC State in the first place.
What has been your greatest achievement or accomplishment during your time at NC State and CALS?
My greatest achievement during my time at NC State would definitely have to be my participation in undergraduate research. I joined the lab of Dr. Alejandra Huerta, and it was an amazing experience. Our research primarily focused on bacterial plant pathogens, and I joined the lab at the same time it was just getting started. I felt like I was able to help build the lab up and lay a great foundation. I have never learned so much in such a short period of time. I really felt as though I was contributing to agricultural science in such a special way!
What impact do you hope to have in your chosen field?
In my future career, I am setting my sights on teaching agriculture to the next generation. I am sure there will be some students that go on to have meaningful careers in agriculture, and it will be great to assist them along the way! However, at the very least, I am hoping to have a positive impact on each student by instilling in them a love and appreciation for agriculture. Even if they don't continue on with it as a profession, I hope they will leave my classroom understanding and appreciating where their food comes from!
What has your final year been like at NC State and CALS? How have you overcome recent challenges, whether it's transitioning to online classes or the absence of campus life?
My final year at NC State has been a challenge. I have been completely uprooted from campus and learning online from my home in Connecticut. I truly miss the amazing faculty and staff of the Department of Horticultural Science and the Department of Crop and Soil Sciences. I miss being in the lab. I miss my brothers in Alpha Zeta. I miss my friends, colleagues and, above all, Howling Cow ice cream! It is an unfortunate situation, and I often think of what I could be doing if I was back in Raleigh. It is especially hard to feel like I never got to say goodbye to NC State, a place that is so special to me. Unfortunately, you must make the most of the situations you are given and you have to find the positives in everything. I am thankful for the unique experience of attending NC State while also being able to spend time with my family at home. I feel that although this was a challenge, it allowed me to work on my time management and organization skills. Given the lack of structure in the online format, you really have to have a lot of self-discipline, and I feel that I rose to the occasion!
What are you most grateful for from the university and CALS as you are about to earn your degree?
I would say I am most grateful for all the great resources I have had access to, especially the amazing staff of both the Department of Horticultural Science and the Department of Crop and Soil Sciences. I feel like I would not be where I am today without the meaningful personal and professional relationships I have made throughout my time at NC State. Help is always available to every student at NC State, you just have to be willing to ask for it!
What are your career plans post-graduation?
Post-graduation I will be attending the University of Connecticut to receive both my teaching certification and my master's of education. I am admitted to a rigorous 11-month program to fast-track my career to teaching ag. I am super excited to move forward in my education career! I am super thankful to NC State for an amazing undergraduate career. Go Pack!
Want to learn more about Ag Awareness Week? Visit Crop and Soil Sciences recent news story.