SAS, the Cary-based analytical software company, will build off of its longstanding partnership with NC State and embed full-time data scientists within the N.C. Plant Sciences Initiative (N.C. PSI) to collaborate on various research efforts.
The N.C. PSI is bringing together experts from academia, government and industry to drive interdisciplinary research that will increase crop yields, create new varieties, extend growing seasons, enhance sustainability and produce new and improved technologies.
"NC State is proud to have SAS partner in the N.C. Plant Sciences Initiative, a critical effort to keep the university at the forefront of plant science research and education, and to keep North Carolina agriculture competitive in a global market," said NC State Chancellor Randy Woodson. "SAS's support will help secure NC State as a global leader in agriculture-related data and analytics that will help growers make data-driven decisions and more efficiently and effectively feed a growing world population."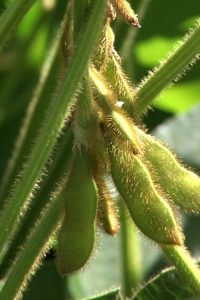 Ongoing advances in agricultural research and farm management practices are helping improve food production, but the advent of artificial intelligence and advanced analytics may hold the key to agriculture's future. Recent estimates suggest there will be more than 4 million data points generated by individual farms each day by 2050.
"The N.C. Plant Sciences Initiative will enhance plant breeding and genetics, improve farm production practices, and advance the development and integration of precision agriculture techniques and technologies like drones, sensors, artificial intelligence, and machine learning," said College of Agriculture and Life Sciences Dean Richard Linton. "One of the initiative's biggest challenges is our ability to collect and translate large amounts of complex data into useful information that can help researchers and farmers make better informed, real-time decisions. This new partnership with SAS will be pivotal in helping us harness the power of data to improve agricultural outcomes and provide global consumers a higher quality, more accessible food supply."
SAS was born at NC State, where the company's first project was analyzing crop yield data. Honoring its roots, SAS is forging a new agricultural technology business unit to help growers and agribusiness leaders turn this exploding amount of farm and agricultural data into insights that inform safe and secure food production. The SAS Global Academic Program is also developing resources to help train the next crop of agricultural analytics experts.
"Our company's heritage uniquely positions SAS to address these challenges," said SAS CEO Jim Goodnight. "We're at a critical point in human history where the threat of widespread hunger is more real than ever. We have the opportunity to help farmers be more productive through the power of AI and analytics and get more food from fields to tables around the world."
This public-private partnership will enhance agricultural research and analytics talent development to support feeding a burgeoning world population, estimated to exceed 10 billion by 2050.
Help us grow talent and solutions by supporting CALS' research and teaching efforts.
This post was originally published in College of Agriculture and Life Sciences News.