Soybeans are one of the leading crops in the United States, and a fast-growing global population is expected to increase demand for the crop as a protein source for animal and human nutrition. To meet that need, scientists from the U.S. Department of Agriculture, NC State University and VIB, a life sciences institute in Belgium, are collaborating to boost the crop's ability to cope with weather-related stresses.
With a $1.9 million, three-year grant from the national Foundation for Food and Agriculture Research, Benson Hill Biosystems,  BASF, and VIB, they are working to increase soybeans' resilience to climate change. Their approach brings together expertise in proteomics, the study of all proteins in a cell, with advanced machine learning techniques and crop physiology to increase soybean resilience to climate change.
Anna Locke, with USDA's Agricultural Research Service, is the project's principal investigator, and NC State's Ross Sozzani and VIB's Ive De Smet are the project's co-PIs.
"Our research demonstrates that the response of soybean protein content to temperature varies among different genetic varieties," Locke said. Researchers will evaluate key temperature stress regulators, develop a test to rapidly screen soybean genetics for temperature tolerance, and ultimately provide data that enables crop breeders to identify temperature-tolerant soybean varieties more efficiently.
Sozzani, an associate professor in NC State's Department of Plant and Microbial Biology, noted that "this convergent, or interdisciplinary, approach will enable us to link genetic information to information about the physiological effect and to outcomes in the field.
"We can use that information to increase yield while maintaining or enhancing nutritional content that's important for animals and people," she said.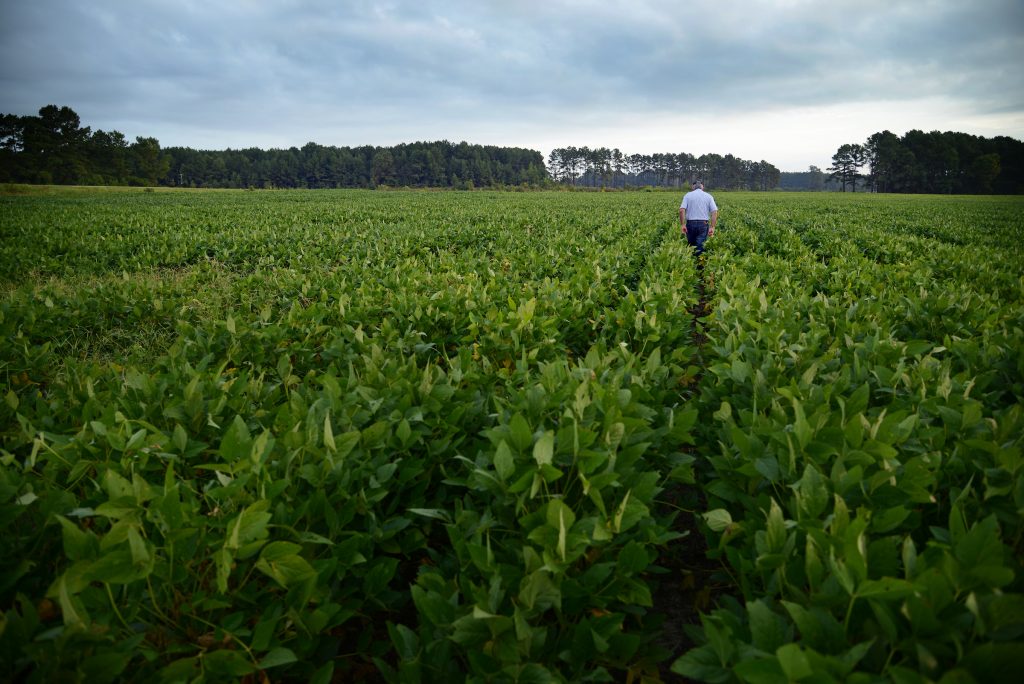 The project will be a winner not only for consumers, farmers and ag biosciences companies but also for students and postdoctoral students. "We will be training students and postdocs at the forefront of interdisciplinary research," she added, "and that will give them an edge when they enter the workforce."
These goals are key for the North Carolina Plant Sciences Initiative, an effort to make the state the world's leading hub for plant sciences innovation. The North Carolina Agricultural Research Service, headquartered within NC State's College of Agriculture and Life Sciences, sent a delegation to VIB in 2016 as part of the emerging initiative. They've been collaborating ever since.
Sozzani noted that CALS' Director of Research Partnerships Deborah Thompson has been instrumental in developing industry connections and support for the project. Having USDA-ARS scientists such as Locke on NC State's campus has been a major asset for university research, she added, and so has the state's network of 18 agricultural research stations, where scientists can test and demonstrate potential agricultural solutions across an array of climates.
CALS research addresses grand challenges — and overcomes them.
This post was originally published in College of Agriculture and Life Sciences News.