Hemp has been called the greatest opportunity for American agricultural markets in the past half-century, but a long gap in production means that farmers are still figuring out how best to grow it. NC State University's efforts to help farmers realize the crop's potential recently got a funding boost from Pyxus International Inc., a global agricultural company headquartered in Morrisville, NC.
NC State Extension specialists Angela Post and Brian Whipker are undertaking extensive studies to identify and quantify how the hemp plants' overall growth, as well as the quantity and quality of CBD found in its flowers, are affected by different farming practices.
CBD stands for cannabidiol, a compound in hemp's flowers that's used in an array of health products. The higher the CBD content, the higher the price that farmers receive for their crop.
Establishing Best Practices
Bryan Mazur, Pyxus International's executive vice president of global specialty products, said the project's goal is to help establish best practices in hemp cultivation. "These best practices can then be adopted by hemp farmers," he said, "and in turn will lead to a reliable, high-quality source of CBD oil, which can be incorporated in CBD products."
Industrial hemp is a close relative to marijuana – they both come from the same species, but marijuana contains higher levels of the psychoactive compound tetrahydrocannabinol, or THC. Production of both had been essentially illegal in the United States from the 1930s until the 2014 farm bill allowed hemp to be grown on an experimental basis. Commodity hemp production was federally legalized in the 2018 farm bill. Marijuana remains illegal on a federal level.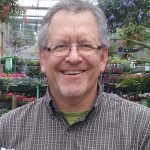 As Whipker, an NC State professor and Extension specialist in commercial floriculture production, noted, "The interest in hemp production is vast, and although we've made progress, there's still a lot we do not know about the most efficient and profitable ways to grow hemp. Pyxus' funding will help continue to advance our research to identify the fundamental agronomic science necessary to empower hemp growers."
Whipker and one of his graduate students, Paul Cockson, will develop a comprehensive diagnostic key that farmers can use to identify and treat nutrient disorders in greenhouse-grown hemp.
At the same time, Post will conduct field tests on farms and at three agricultural research stations across the state. Post, an Extension specialist in crop and soil sciences, will study how varying levels of crop nutrients, the spacing of plants in the field and other factors affect the crop's yield and CBD levels. She will also continue trials that provide farmers with information about the best varieties for North Carolina.
Collaboration to Lead to a Robust Guide for Farmers
Information gleaned from Post's and Whipker's studies will be used to inform recommended practices in a research-based production guide for farmers.
"We're going to not only have information from researchers in North Carolina, but we're going to have information from a couple of other states all feeding into this one guide," Post said. "It's unusual for a new crop production guide to have that kind of regional input right away."
"In a rapidly growing industry, these partnerships will provide valuable data and insight to farmers, as well as consumers looking to understand hemp and CBD," Mazur said. "We value the work North Carolina State University's talented researchers have already accomplished in this space, and we are excited to work with them to further advance the industry for farmers and consumers in our home state and around the world."
This post was originally published in College of Agriculture and Life Sciences News.