Ever wonder what it's like to work in agriculture? There's no better way to find out than through our Soldier to Agriculture Program.
The five-week program at the Fort Bragg Career Resource Center offers an in-depth introduction to the many careers in agriculture. You'll receive hands-on training in and outside the classroom. And you'll engage with industry leaders and farmers about agricultural business, marketing and sales, and allied industries in need of career-minded individuals.
Hands-on Training
Shadow the Experts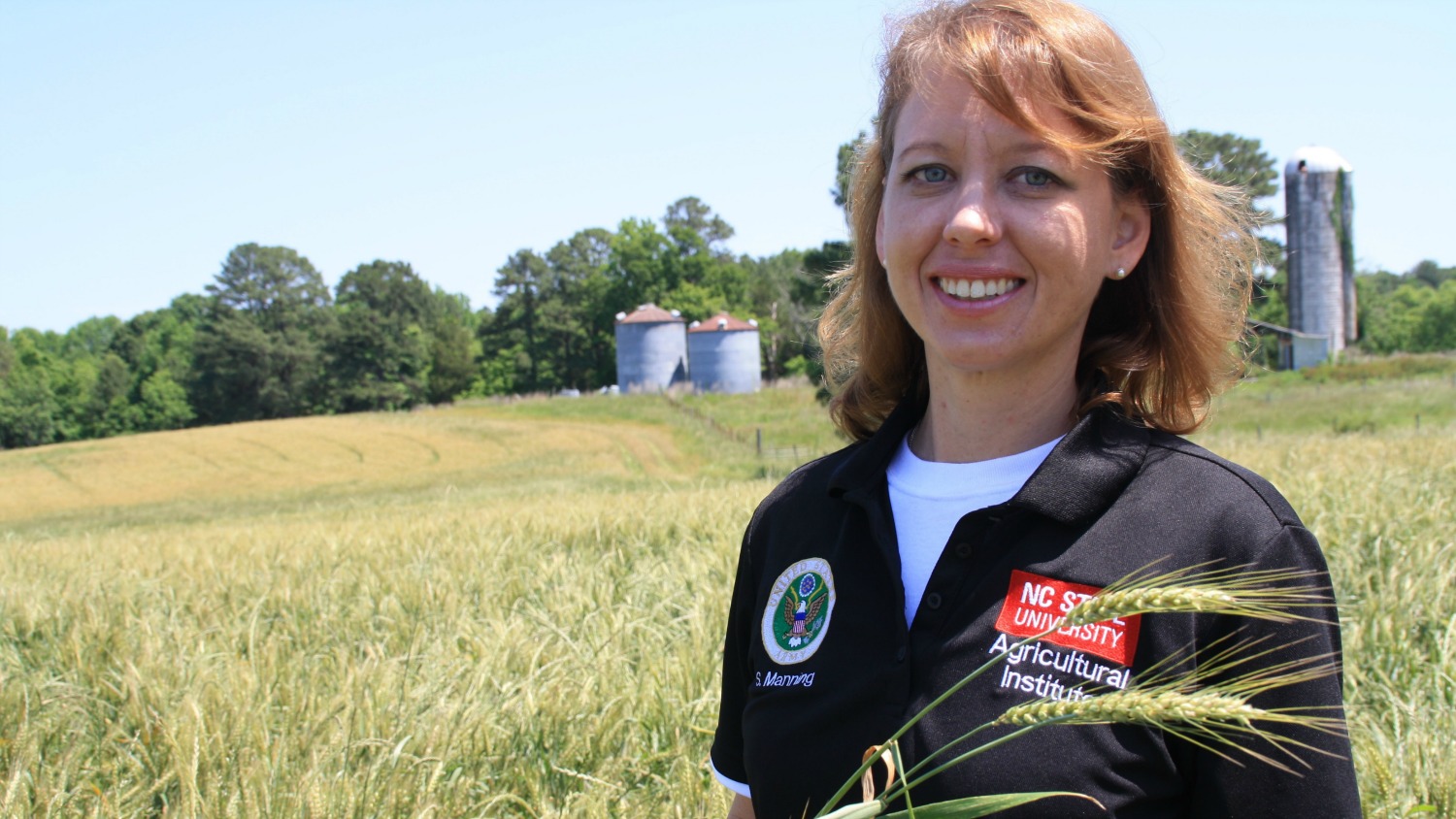 Kick-Start Your Next Career
When you take a Veteran to a farm and give them a purpose, it's pretty extraordinary. I'm taking control of my life.

Robert Stalter, Army Veteran
Career and Entrepreneurship Opportunities
There are all sorts of career possibilities in agriculture. Here are examples of the fields you'll learn about in our program:
Small-Scale Farming
With a focus on sustainability, small-scale agriculture is the production of crops and livestock on a small piece of land, often without using highly advanced and expensive technologies.
Crop Science
A career in crop science focuses on increasing the production of food, feed, fuels and fiber for a growing world population. Careers may include production, field research, extension and consulting.
Turfgrass Management
From golf to baseball, sports fields require maintenance. Turfgrass management offers opportunities to work with different topographies, climates, and soils throughout North Carolina.
Horticulture
Horticulture focuses on the art, science, technology, and business of growing plants, from fruits and vegetables to flowers and medicinal varieties. Careers range from landscape design to production and sales.
Precision Ag
Also known as "site-specific crop management," precision agriculture reduces the misapplication of products and increases farm efficiency. Careers range from nutrient management specialists to precision farming coordinators.
Ag Business
Ag business is the farming, management, production, and marketing of agricultural commodities, such as livestock and crops. The field includes resource management, farming, conservation, marketing, and sales.
Livestock and Poultry Management
This field aims to meet the growing demand for affordable protein. Careers may include live production, technical consultation, or business positions with allied industries.
Contact Us
Samantha Manning
Veteran Liaison and Program Coordinator
Email: smannin3@ncsu.edu
Phone: 919-903-5146
Facebook: @AGIVets